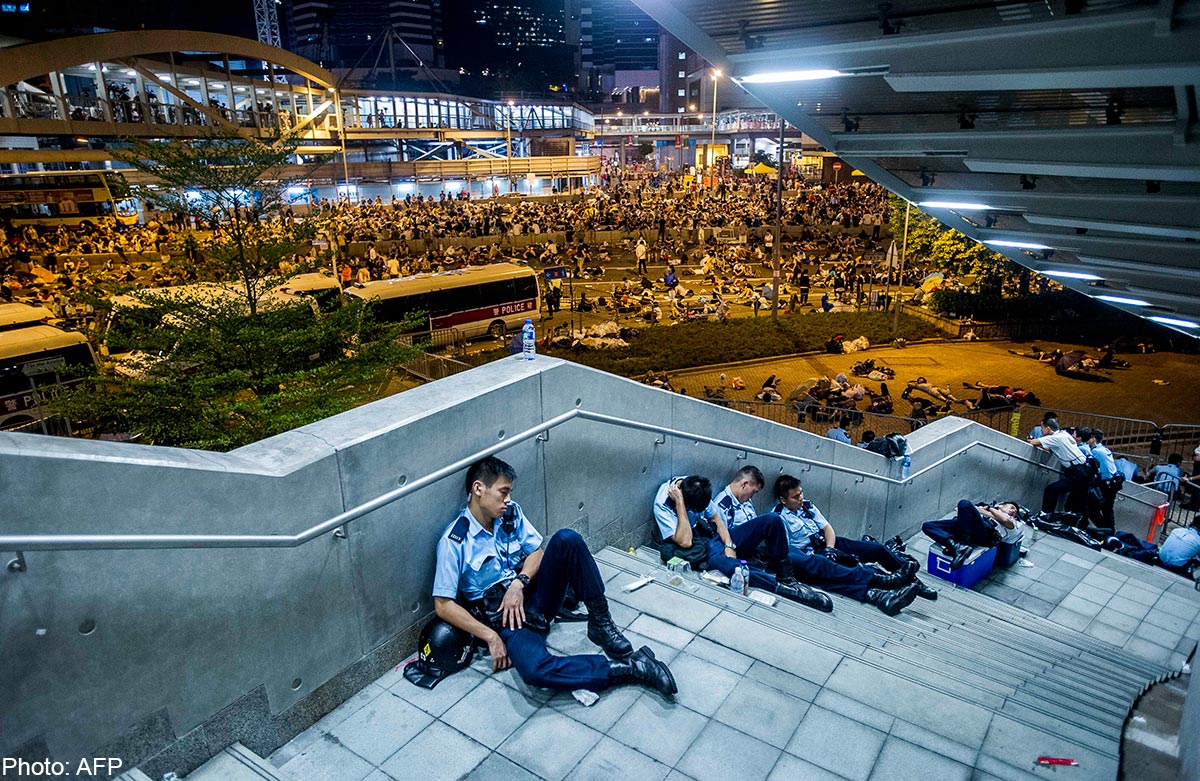 BEIJING - Chinese Premier Li Keqiang on Friday heaped praise on Hong Kong's authorities as he met with the city's leader, commending them for maintaining "stability" in 2014, a year marked by massive pro-democracy street protests.
Beijing refused to give concessions to demonstrators who held rallies in Hong Kong for more than two months demanding free leadership elections for the semi-autonomous city, and police cleared the last of their sprawling protest camps on December 15.
Protesters have nonetheless continued to hold nightly gatherings on the streets, with police clashing with angry crowds on Friday for a second night running.
Police said they had made 37 arrests overnight for illegal assembly and criminal damage, a night after they used pepper spray and batons to disperse hundreds of protesters, with a dozen arrested.
"The central government's basic policy for Hong Kong has not and will not change," Li said as he met in Beijing with the city's chief executive Leung Chun-ying.
"During this year, I said the Hong Kong government was unafraid of difficulties and was united in struggle and steadily pushed on in their work and preserved overall stability in Hong Kong," Li added in remarks shown on Hong Kong television.
"The central government holds your work, and the work of the Hong Kong government, in high regard," he told Leung.
Leung, who arrived in Beijing on Thursday for his first visit since the sit-ins were cleared, thanked Li for the central government's support.
Beijing has refused to back down on its insistence that candidates for Hong Kong's next leadership election in 2017 must be vetted by a loyalist committee.
Protesters say this will result in the election of a pro-Beijing stooge.
Their protest camps have been cleared from the major road junctions they occupied for more than two months, but they have continued to make their voices heard, holding nightly rallies they colloquially refer to as "going shopping".
Large banners have appeared on landmarks, pop-up markets have sprung up selling memorabilia of the movement, and there is even an "Occupy hotel" where guests can pay to spend the night in a tent.