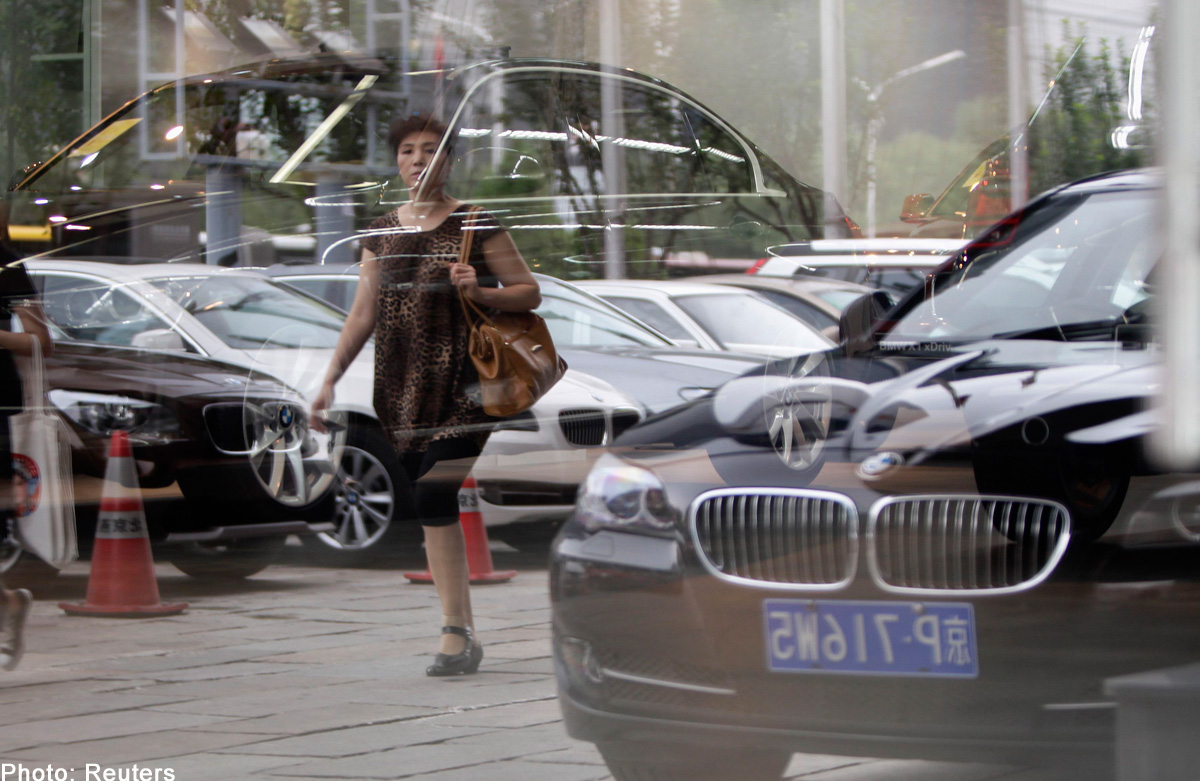 BEIJING - More than 1,000 companies in China's auto sector, both domestic and foreign, are "involved" in anti-monopoly probes by the government, state media reported Wednesday.
The China Daily quoted an official at the National Development and Reform Commission (NDRC) saying that probes into state-owned and Chinese private enterprises were also taking place.
It was not clear how many of the firms were Chinese or foreign, or how many were suspected of wrongdoing.
In recent months China has launched high-profile probes into alleged violations by a host of foreign firms in a range of different sectors including pharmaceuticals, technology and baby milk, raising fears that overseas companies are being targeted.
Auto firms are the latest to be investigated, and last week the NDRC pledged to sanction German brand Audi, owned by Volkswagen, and Chrysler of the US, now part of Italy's Fiat group, without stating what penalties they would receive.
On Monday, Audi announced it will accept punishment for breaching Chinese anti-monopoly laws.
Several car companies have announced price cuts in response to the inquiries.
Shanghai General Motors, a joint venture of US auto giant General Motors, said in a Chinese-language statement Monday that it has been "actively" cooperating with NDRC anti-monopoly authorities, and would continue to "comply with" Chinese laws and policies.
China's Ministry of Commerce on Saturday released a statement emphasising that the six-year-old Anti-Monopoly Law does not discriminate between foreign and domestic companies.
The NDRC official, who declined to be named, appeared to stress the same line, telling the China Daily: "Investigations in many industries started with domestic companies and then spread to foreign companies." A monopoly case involving a state-owned company - not in the auto sector - would soon be disclosed, he added.
But the EU Chamber of Commerce said that while some Chinese firms had been probed, European businesses were "increasingly considering the question of whether foreign companies are being disproportionately targeted".
"In some of the industries under investigation, domestic companies have not been targeted for similar violations," it said in a statement Wednesday.
"Furthermore, in some cases that involve joint ventures, it has only been the foreign partner that has been named as being a party to the investigations." The NDRC is China's top economic planning agency, and is one of the government bodies that polices violations of the country's Anti-Monopoly Law.
Beijing considers using a dominant market position to set prices as a form of monopoly. Violators' "illegal gains" can be confiscated, and they can be fined up to 10 percent of their sales revenues from the previous year.
China's State Administration for Industry and Commerce, which also enforces the Anti-Monopoly Law, is investigating US software giant Microsoft for allegedly operating a monopoly.
Foreign drugs companies including Britain's GlaxoSmithKline (GSK) have also been the target of wide-ranging probes, while global consumer icons Apple and Starbucks are among foreign firms that have received unflattering coverage in state media over service and pricing.