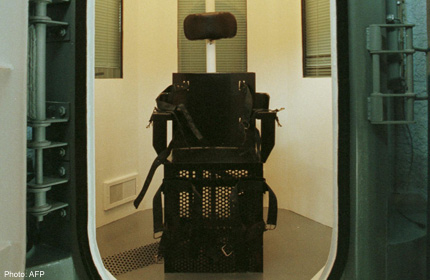 BEIJING - Chinese authorities are reviewing another execution carried out almost 20 years ago for possible miscarriage of justice after last week exonerating a teenager who was wrongly put to death for rape and murder, state media said on Tuesday.
Nie Shubin, 21, was executed in 1995 for the rape and murder of a woman a year earlier in the northern city of Shijiazhuang.
Five judges are reviewing Nie's case because another man, Wang Shujin, insists that he is guilty, state news agency Xinhua reported. The case has set off a public outcry.
Wang, 47, was arrested in 2005 for three unconnected rape and murder cases. During questioning he claimed that he was responsible for the murder of which Nie was convicted, the official Xinhua news agency said.
The case is being reviewed by the high court in Shandong province, the report said, because the Hebei higher court that originally approved Nie's execution refused to overturn its verdict last year.
Last week, a court in Inner Mongolia found that 18-year-old Huugjilt was wrongly convicted in 1996 of raping and killing a woman in a public restroom. Many ethnic Mongols in China go by one name.
While wrongful executions have often stirred public outrage, particularly when confessions are extracted under torture, capital punishment itself has wide support from in China.
China guards the number of people executed annually as a state secret but anti-death penalty campaigners say it uses the death penalty in far greater numbers than other countries.