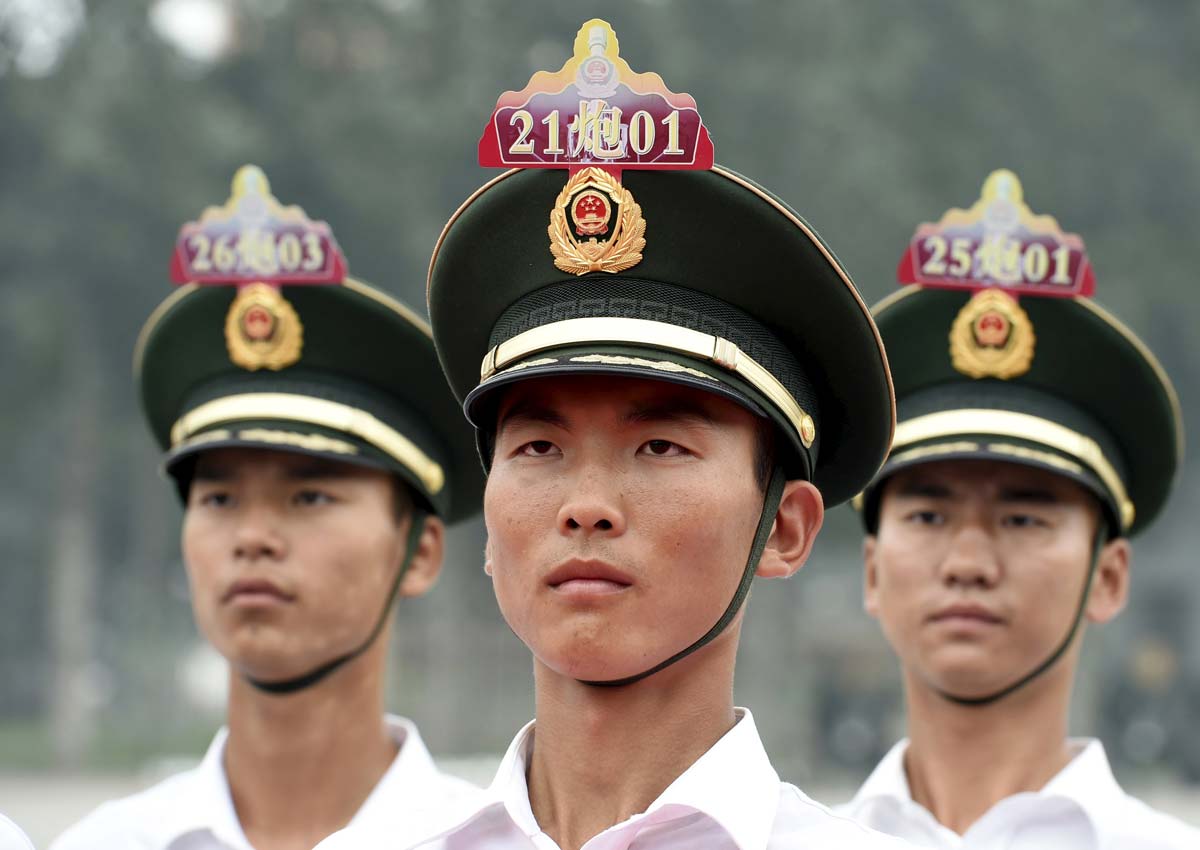 BEIJING - Troops from at least 10 countries including Russia and Kazakhstan will join an unprecedented military parade in Beijing next month to commemorate China's victory over Japan during World War Two, Chinese officials said.
China is inviting foreign troops to participate in a military parade for the first time. It will also be a milestone for President Xi Jinping, who took over as Communist Party leader and military chief in late 2012.
The parade on Sept. 3 will involve about 12,000 Chinese troops and 200 aircraft, Qi Rui, deputy director of the government office organising the parade, told reporters in Beijing on Friday.
The parade is part of a series of high-level events organised to mark Japan's defeat 70 years ago. It is unclear whether Japanese Prime Minister Shinzo Abe would attend any of the events, and Chinese officials have not said whether or not he was extended a formal invitation.
Sino-Japan relations have long been affected by what China sees as Japan's failure to atone for its occupation of parts of the country before and during the war. Western and Chinese historians estimate millions of Chinese civilians were killed.
Japan needs details of China's plans for the Sept 3. events before it decides if Prime Minister Abe will visit Beijing then for a summit with President Xi, a Japanese government source told Reuters on Thursday.
The source said no decision had been made about any visit, but said Abe was likely to skip the parade if he went.
In April, US President Barack Obama's top Asia adviser, Evan Medeiros, said he questioned whether a large military parade would really send a signal of reconciliation or promote healing, drawing a rebuke from China.
Officials at the government briefing on the parade on Friday declined to give a complete list of participating countries in the parade. State media previously reported that Mongolia would also send troops.
In preparation for the parade, popular Beijing tourist spots including Tiananmen Square and the Forbidden City will be closed.
Sanlitun, a popular shopping district that was the site of a deadly knife attack last week, will be closed this weekend.
The city has recruited 850,000 residents to patrol key locations like shopping centres and markets for "potential dangers", the state-owned Global Times reported.
Beijing has placed limits of public transport, schools and industrial production. The city has also restricted the number of privately-owned vehicles allowed on the road.