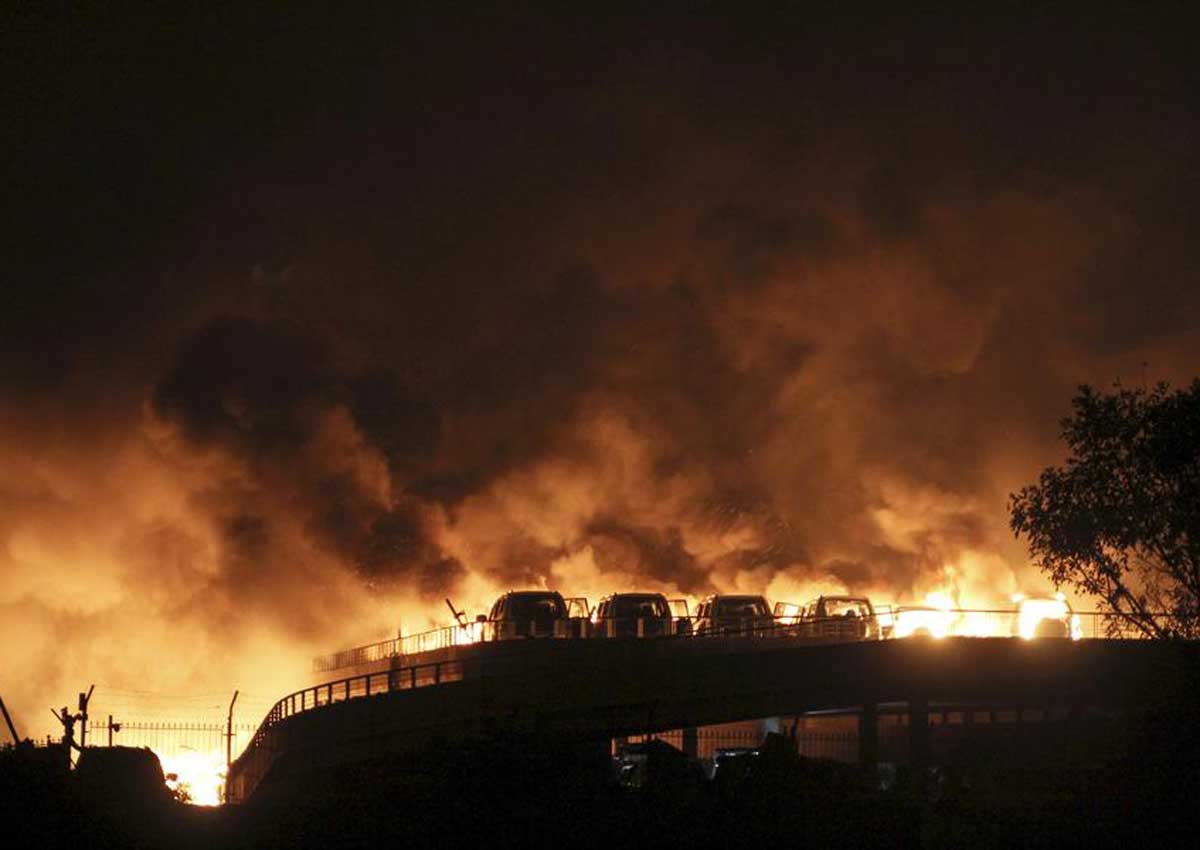 SHANGHAI - Firefighting efforts at China's warehouse explosion site have been suspended due to lack of clarity about the contents and amount of the "dangerous goods" in the warehouse, according to a local government statement on Thursday.
The Binhai New District government in Tianjin city made the announcement on its official weibo.
Two massive explosions caused by flammable goods ripped through an industrial area in the northeast Chinese port of Tianjin late on Wednesday, killing 17 people and injuring as many as 400.