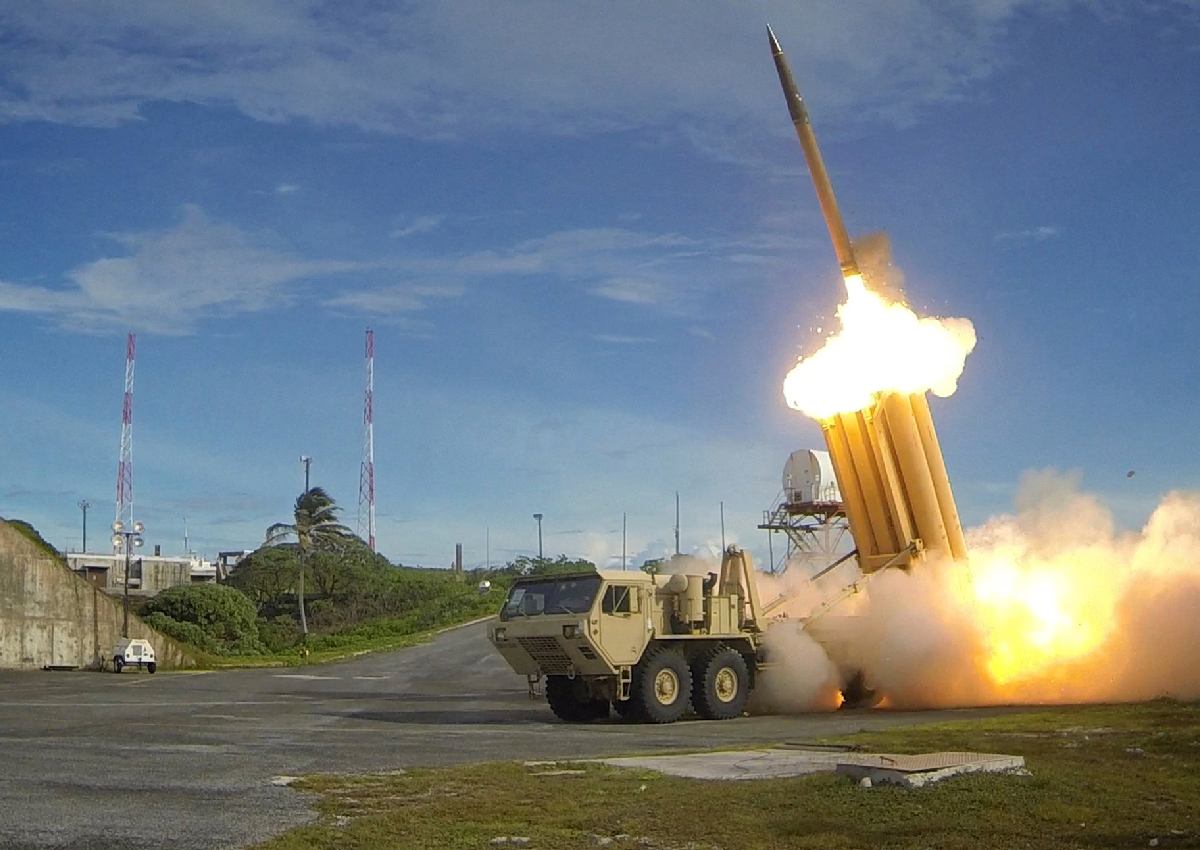 SEOUL - The US and South Korea announced Friday that they had reached an agreement to deploy an advanced missile defence system in the South in the face of growing threats from the North.
The two allies began talks on deploying the US THAAD (Terminal High Altitude Area Defence) system to the Korean peninsula in February, a month after the North's fourth nuclear test.
"Based on these consultations, the (South) and the US made an alliance decision to deploy THAAD... as a defence measure to ensure the security of the (South) and its people," the defence ministries of the two countries said in a joint statement.
The deployment of a US missile defence system in South Korea would "seriously damage" regional security in northeast Asia, China said Friday, adding it strongly opposed the move.
The deployment of the THAAD (Terminal High Altitude Area Defence) system announced by the US and South Korea would "seriously damage the strategic security interests of countries in the region including China", Beijing's foreign ministry said in a statement posted online.
"China strongly urges the US and South Korea to stop the 'THAAD' anti-missile system deployment process," the statement said, adding the system would not aid the "denuclearisation of the Korean peninsula".
China is North Korea's largest trading partner and has been its key diplomatic protector for decades. But relations have soured over Pyongyang's nuclear tests and long-range missile launches, with Beijing supporting UN sanctions.
Still, analysts say it is concerned over any build up of US power on its doorstep, and values Pyongyang as a strategic bulwark.
Chinese President Xi Jinping stressed the importance of "friendly relations" to a visiting North Korean official last month, even after the envoy reportedly told Chinese officials Pyongyang would continue with its internationally condemned nuclear programme.
Separately, Washington earlier this week imposed sanctions on North Korean leader Kim Jong-Un, calling him directly responsible for a long list of serious human rights abuses.
China condemned the move, with foreign ministry spokesman Hong Lei telling a briefing Thursday that it opposed "public pressure, confrontation and one country's imposing unilateral sanctions on another country by citing domestic laws".