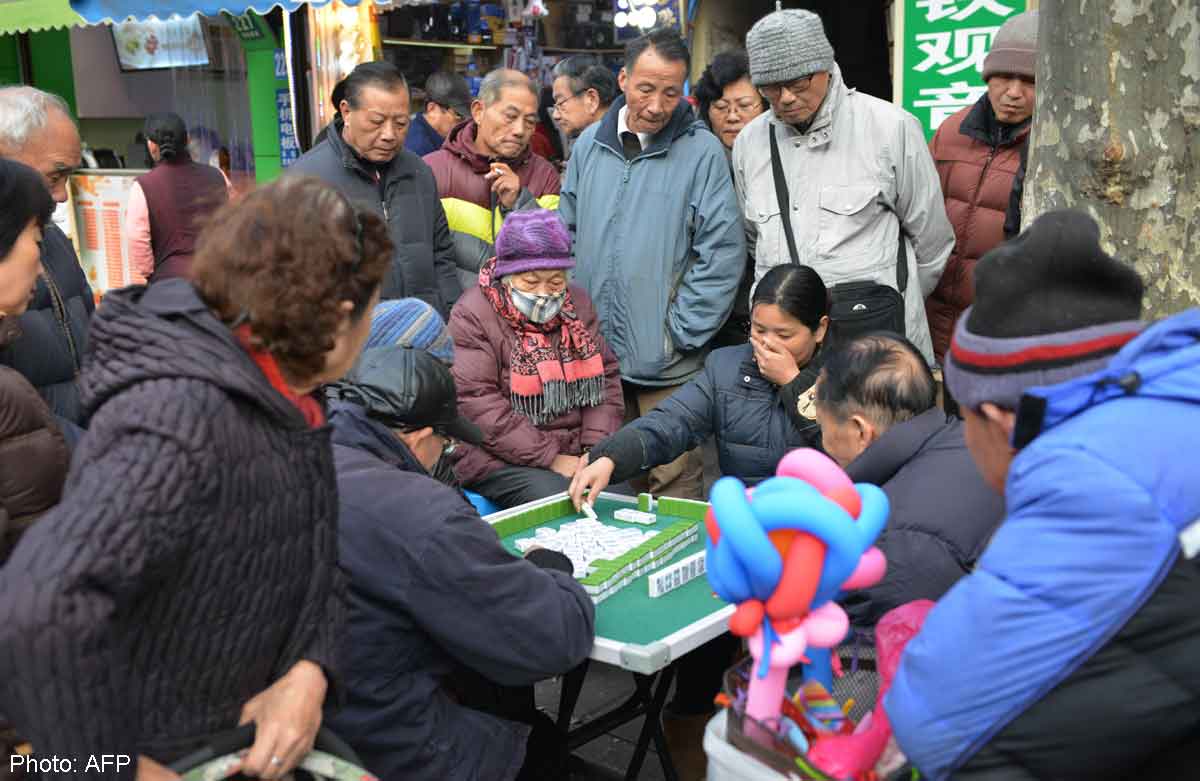 BEIJING - Mahjong has become the latest "extravagance" to be condemned in the Chinese media, as pleasure-seeking Communist Party officials are urged to shun the game in the name of curbing corruption.
Chinese people have been clacking mahjong tiles for more than a century, with some accounts even naming its inventor as the ancient sage Confucius.
But officials have taken their hobby too far, according to a commentary in the People's Daily yesterday.
"The phenomenon of Communist officials going to rural retreats to have fun, play mahjong and poker... must resolutely stop," the commentary said, referring to the widespread practice of betting on games "to add a little stimulation".
The article called for an equally "resolute" end to government staff "spending public money to visit historical sites in the name of 'study', and then simply going to any old fun place".
The commentary was the latest in a series of state-issued broadsides against official extravagance, as President Xi Jinping attempts to improve the Communist Party's image in response to widespread anger over endemic corruption.
Users of China's social-media services reacted to the impending ban on mahjong with a mix of approval and bafflement.
"You can ban officials from playing mahjong in public places, but it's fine in their own homes," wrote one user of Sina Weibo, a service similar to Twitter.
"If this ban is introduced, how will officials in Chengdu live?" asked another user, referring to the south-western Chinese city, whose residents are famous for their love of the game.
Another commentator referred to recent government restrictions on buying several products, which in some cases require real-name registration before purchase.
"Buying matches, petrol, fruit knives all need public declaration, and now playing mahjong needs public declaration. It seems everything must now be declared publicly, except officials' assets," said the cryptic comment.