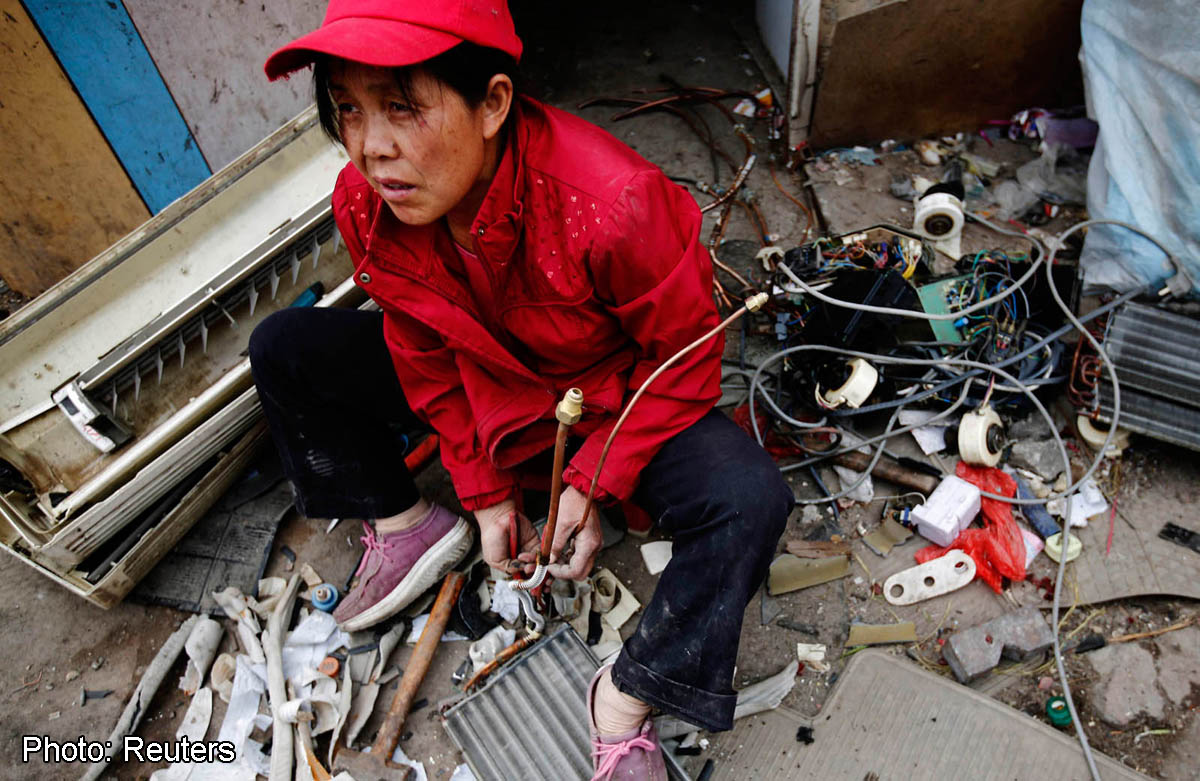 CHINA - DongXiaoKou village on the outskirts of the Chinese capital Beijing is home to workers who make their living from discarded electrical and electronic products, or "e-waste", which they either repair or sell off as scrap.
No one knows the exact number of people involved because many are migrants who do not have licences for their recycling businesses or permanent residency papers under China's "hukou" system.
They live on the margins in more ways than one.
The amount of e-waste is growing all the time.
China is now the planet's second biggest producer of it, behind the United States, according to information from a 2013 environmental conference.
But villagers in Dongxiaokou have not really profited that much from the boom in electronic castoffs.
A recycled air-conditioning unit sells for about 50 yuan (S$10) and e-waste that cannot be recycled is simply sold as scrap for one yuan per kg after being dismantled by the recycler's hammer and axe.
Conditions in the village are dirty. Dongxiaokou is short of proper sewage disposal and tap water; sanitation facilities are almost non-existent. Pollutants from the recycling and disposal process have discoloured the water and the small stream in the village is tainted and rancid.
Mounds of abandoned garbage that cannot be recycled surround Dongxiaokou and children play on piles of waste. This is not something that bothers the villagers, who just want to get by.
The poorer garbage collectors, who cannot afford their own recycling business, hunt for leftovers from the others, digging up the polluted soil with their bare hands to find the last scraps of metal that have been left behind.
The costs of recycling, both to the environment and their own health, are far from the villagers' minds. Many, instead, are concerned about the fact that Dongxiaokou is now facing demolition to make way for an ambitious urbanisation programme.
Residents worry about losing their homes and work. They do not know where to go in the future with their e-waste. Once it was trash, but now it is their treasure.