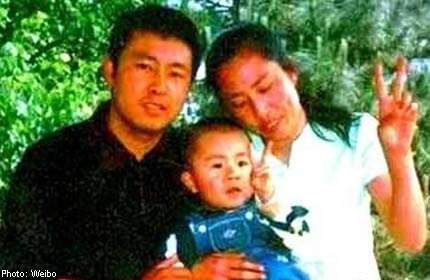 BEIJING - The execution of a Chinese kebab vendor convicted of killing two city officials has sparked public criticism of a justice system said to harshly punish the poor, while letting off the rich and powerful more lightly.
Xia Junfeng, who sold grilled meat skewers in the northern city of Shenyang, was put to death on Wednesday in a highly controversial case in a country that executes thousands each year.
"The high court gave Xia Junfeng the death penalty," wrote author and entrepreneur Xia Shang in a widely shared posting on Sina Weibo, China's Twitter-like microblog service.
"It's to defend those notorious city officials, and to use the iron fist of the state to warn citizens none of that will change."
Many questioned the move when Gu Kailai, wife of disgraced politican Bo Xilai, got a lighter suspended death sentence in a far more sensational case, the murder of a British businessman.
A suspended death sentence is a uniquely Chinese punishment that is usually commuted to life in prison.
"I don't understand the law, I just know this one simple principle: if premeditated murder by Gu Kailai doesn't result in the death penalty, then Xia Junfeng should not die. Those are my values," posted a user with the identity Wuyue Sanren.
Xia's name was the most searched term on Weibo on Wednesday.
State news agency Xinhua, citing court documents, reported that Xia, 36, had sold his kebabs near a city intersection even though city officials had told him it was forbidden.
Detained by two city security officials in a police station, Xia said he stabbed them to death in self-defence after they beat him with their fists and an iron mug.
But Xinhua said the court rejected the argument, and held Xia guilty of intentional homicide in 2009. The verdict was upheld by a higher court.
City security officials, known as "chengguan", have provoked public anger and criticism from human rights activists, who say they abuse people under the guise of enforcement.
Xia's wife, Zhang Jing, attracted attention with a haunting series of messages on her Sina Weibo account as she documented the day of his execution.
Early on Wednesday, she wrote, "I've vowed not to cry, to let my husband go peacefully."
Later, in a post forwarded more than 20,000 times, she wrote, "My mother-in-law is falling apart. She's sobbing hard, and her spirit isn't well. What can I do?"