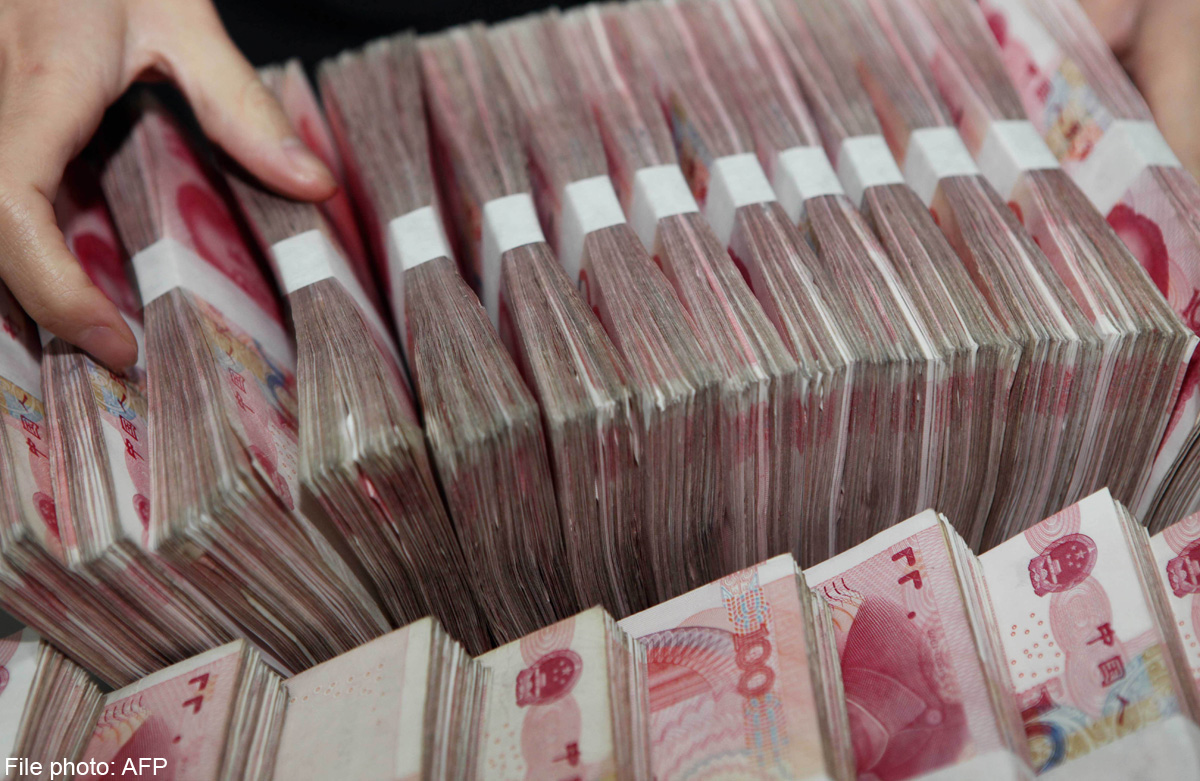 BEIJING - China's National Audit Office has found irregularities at 11 state-owned conglomerates ranging from misrepresentation of assets to illegal property development, highlighting the challenges the government faces in overhauling the public sector.
China National Petroleum Corp (CNPC), the parent of PetroChina Co Ltd , China Resources (Holdings) Co Ltd, the parent of 10 companies listed in Shanghai and Hong Kong, and defence contractor China South Industries Group Corp, were among the firms whose 2012 audit reports were released on Friday.
China has been moving to overhaul its state-owned sector following last year's decision to diversify ownership to give equal political and legal status to state and private companies. In recent months, the government has launched a series of pilot programs aimed at experimenting with new management and ownership structures.
The central government, which directly controls 113 enterprise groups, has also been trying to reduce corruption and waste at its biggest companies, and pushing them to pay higher dividends.
Among the reports released on Friday, the auditor said China Metallurgical Group Corp - one of the country's biggest engineering contractors - lacked offshore feasibility studies and failed to obtain government approval for three investments alongside Pakistani, Australian and US companies, which led to cumulative losses of more than 3 billion yuan (S$602 million).
At China South, poor management of foreign investment in 17 overseas companies resulted in accumulated losses at seven firms of $138 million, the auditor said.
For CNPC, a loan by subsidiary Bank of Kunlun Ltd of 570 million yuan to a Xinjiang-based company without proper due diligence or post-loan management was at risk of total loss, as of July 2013, the auditor said.
Some 190 company officials at the 11 conglomerates "were dealt with severely", including 32 bureau-level cadres, the audit office said in a separate posting on its website.
Golf courses
Property development was another problem cited by the auditor. China National Tobacco Corp invested 681 million yuan to make a golf course without following regulations, the auditor said.
From 2005 to 2013, nine subsidiaries of the tobacco monopoly went over-budget by 6.1 billion yuan on construction projects without gaining approval from their own head office, the auditor said.
An affiliated company of China Metallurgical also forked out 576 million yuan from 2007 to 2012 to make a golf course, the auditor said.
In a separate report released on Monday and detailed in the official Xinhua News Agency, the auditor said around 6.7 billion yuan was misappropriated in building and operating a trans-regional power transmission project.
Accounting and procurement irregularities, particularly in the absence of public tender for contracts, also were common.
At China Resources, for example, subordinate companies in 2012 failed to follow procedures to contract supplies and services for 586 projects, involving 11.7 billion yuan worth of tenders, the auditor said.
From 2006 to 2013, the auditor said nine CNPC subsidiaries including Fushun Petrochemical Corp did not use an open tender for procurement contracts worth 26 billion yuan.
And at China State Shipbuilding Corp, more than 6 billion yuan worth of contracts in 2012 lacked public tender or rigorous inquiry, the auditor said.
Solutions
Each of the 11 companies, including China South, China Metallurgical and China National Tobacco, issued statements offering solutions to the problems raised.
In a filing to stock exchanges in Shanghai and Hong Kong, for instance, CNPC's PetroChina said the company had worked out measures to rectify the problems cited.
"Apart from those that need government approvals, the rest of the problems have been rectified and relevant officials were made accountable," PetroChina said.
"The problems unveiled in the audit do not have major impact on the company's overall performance and financial reports."
China Resources said the audit "objectively reflected" the group's operation and financial management, and said it would strengthen its internal controls and improve its management.
The company said 38 employees were held responsible for the problems raised.