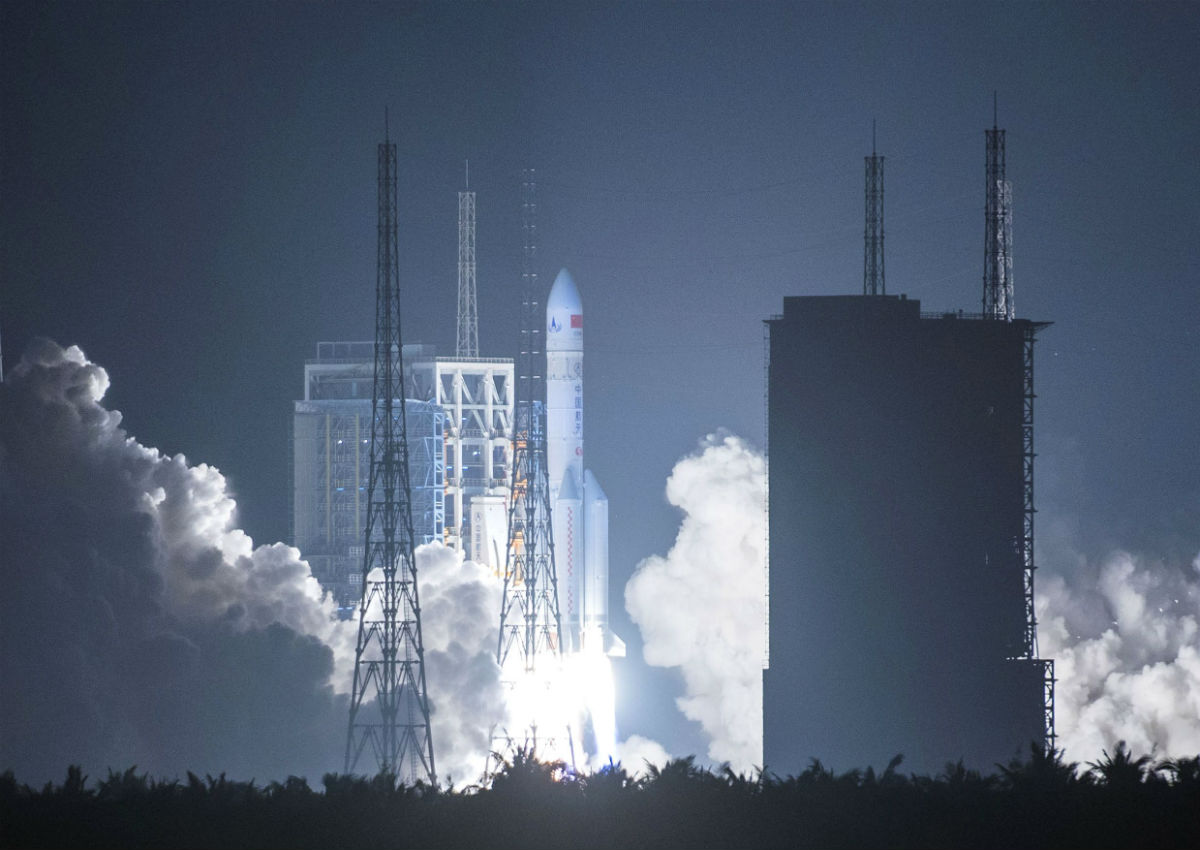 China's dream of building a 21st-century Silk Road spanning half the planet was already ambitious.
That was before outer space became part of the vision.
Countries along Beijing's flagship Silk Road Economic Belt and 21st-century Maritime Silk Road-better known as "One Belt, One Road"-will be among the first in line to plug into China's new satellite-navigation services, according to a government policy paper on the country's space programme released Tuesday.
That means people from East Africa to the South Pacific will have access to the Chinese Beidou-2 satellite network, Beijing's answer to the US Global Positioning System, by 2018, with the satellites providing the digital glue for the roads, railways, ports and industrial parks China intends to build on terra firma.
The China-backed Asian Infrastructure Investment Bank and the Silk Road Fund have around $140 billion in capital between them to finance infrastructure across two great arcs of Chinese trade: the land-based "belt" to the north stretching across Central Asia and Russia to Europe, and the maritime "road" to the south, encompassing East Africa, South Asia and Southeast Asia.
The space policy paper, issued by the State Council Information Office, hints at how China plans to use its space technology to support its wide-ranging programs on the ground and further tie partner nations into the Beijing blueprint.
Navigation and positioning services will form one element of a Belt and Road Initiative Space Information Corridor that China aims to set up over the next five years, the paper says.
Earth observation, communications and other satellite services are also part of the package.
The Beidou satellite network, which has 14 working satellites, will consist of 35 satellites by the end of the decade, the policy paper says.
Read the full article here
OTHER WSJ.COM STORIES:
- China in 2017: Economy Likely Stable Unless Problems Surface, Survey Says
- Consumptionomics: China's Dilemma on Moderate Prosperity