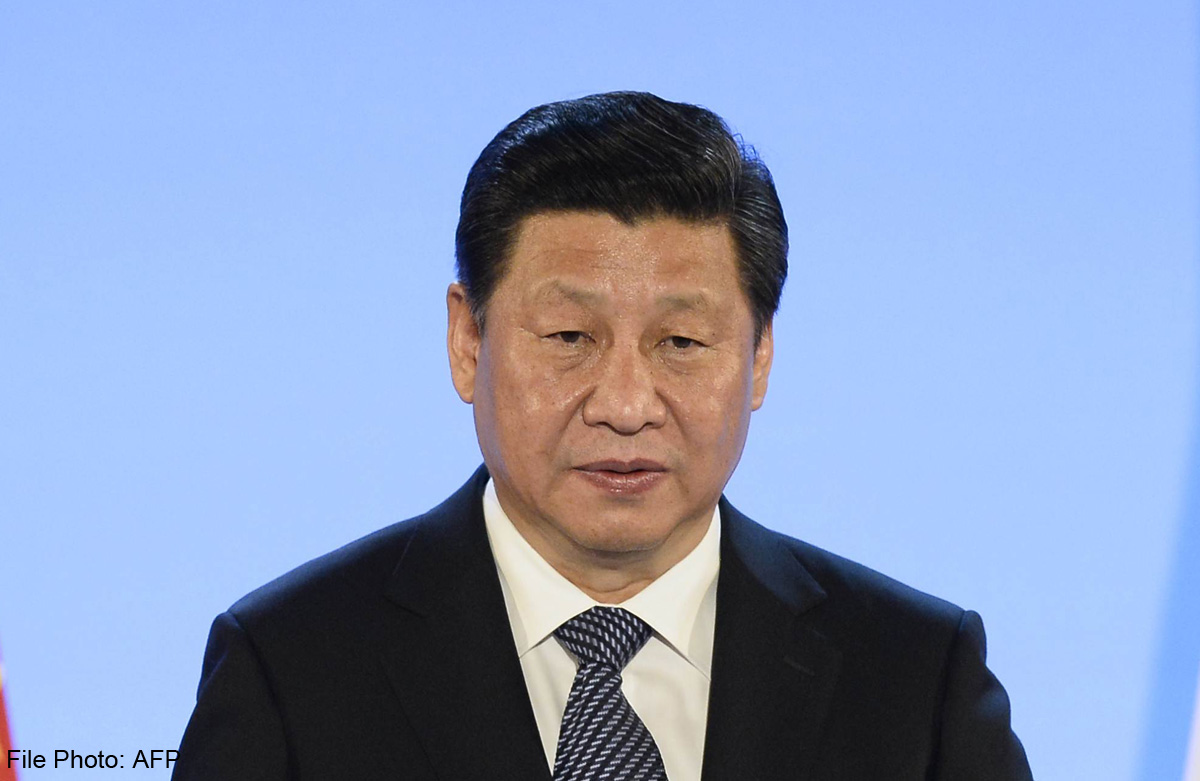 BEIJING - China's President Xi Jinping met longtime Taiwanese politician James Soong in Beijing on Wednesday, state media said, the latest step in incrementally improving ties in recent years.
China's official news agency Xinhua described Xi as the general secretary of the Communist Party of China Central Committee, and Soong as chairman of Taiwan's People First Party, suggesting that the two met in their party rather than official capacities.
They met at the Great Hall of the People in the heart of the capital.
Beijing regards Taiwan as a province awaiting reunification, by force if necessary, although the two sides have been governed separately since the end of a civil war in 1949.
Relations have thawed since the Kuomintang's Ma Ying-jeou became president of Taiwan in 2008 pledging to strengthen trade and tourism links. Ma was re-elected in 2012.
Xi urged closer contacts and warned against the island breaking away, Xinhua reported.
"Our sincere enthusiasm to unite Taiwan compatriots for common endeavours will not wane, and the firm will to curb 'Taiwan independence' is unshakable," he said.
"Based on the concept that both sides of the Taiwan Strait are of one family, there is no difficulty that cannot be overcome as long as each side feels for the other and treats the other with sincerity." Soong said his party also opposed Taiwan independence and would work to strengthen exchanges between the two sides, Xinhua reported.
In a symbolic yet historic move in February, China and Taiwan held their first government-to-government talks in 65 years.
During the four-day visit Taipei's Wang Yu-chi, who oversees the island's China policy, met his Beijing counterpart Zhang Zhijun in the eastern Chinese city of Nanjing.
But increased cross-strait interaction has generated concern in Taiwan, which saw intense student-led demonstrations in recent weeks against a controversial services trade deal.
Soong, a two-time presidential candidate, previously held senior posts in the Kuomintang. He met the then-Chinese leader Hu Jintao in 2005.
In the 2012 polls, in which he took 2.8 per cent of the vote, Soong pledged to become Taiwan's first president to visit China if elected.