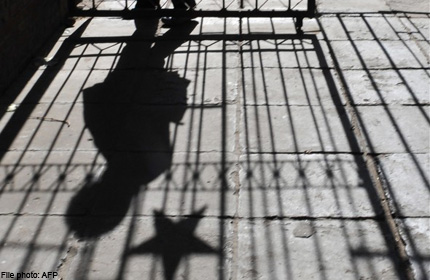 BEIJING - China cleared out illegal occupants from 27,000 military apartments over a seven-month period last year as part of a wider anti-corruption drive, according to a report in the official PLA Daily newspaper.
The People's Liberation Army also reduced the number of military vehicles by 29,000 between June and December, the PLA Daily reported on Saturday. No comparative figures were given.
The newspaper made no mention of any punishment for officers who abused their power and illegally occupied military homes or handed out military licence plates to close friends as favours.
China's President Xi Jinping has made fighting graft a top priority of his administration and has targeted official waste and extravagance, seeking to assuage public anger over corruption and restore faith in the Communist Party.
China launched a crackdown on rampant corruption in the military in the late 1990s, banning the PLA from engaging in business. Graft has worsened in recent years however, due to a lack of transparency and checks and balances.
Several party and government officials holding a rank equivalent to a cabinet minister have been detained, including the top regulator of state-owned enterprises and energy minister.
The personal involvement of Xi, who doubles as chairman of the Central Military Commission, in the military's fight against corruption was splashed on the front page of the PLA Daily. "President Xi personally approved plans...and demonstrated strong leadership in every important step and aspect," the newspaper reported.
The PLA stopped or scrapped construction of 174 buildings and downsized another 195, the report said.
The campaign also "strictly controlled the use of vehicles with military license plates and banned the use of luxury cars", the daily said.
Vehicles with military plates enjoy many privileges and do not have to pay highway tolls, parking fees or fines for traffic violations. The military began renewing licence plates on its cars and trucks in April as part of the clampdown.