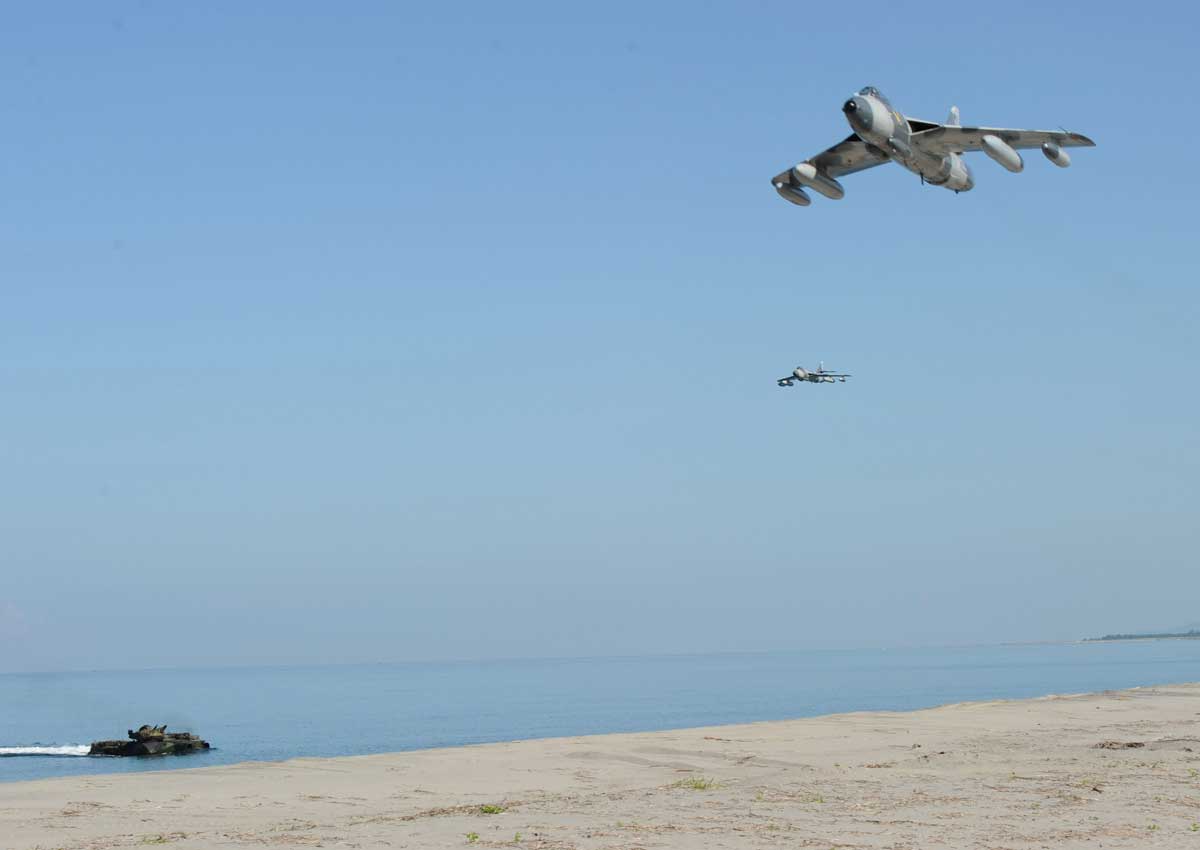 Two Chinese fighters have conducted an "unsafe" intercept of a US spy plane in international air space over the South China Sea, the Pentagon said Wednesday.
"The Department of Defence is reviewing a May 17 intercept of a US maritime patrol reconnaissance aircraft by two tactical aircraft from the People's Republic of China," Pentagon spokesman Major Jamie Davis said in a statement.
"Initial reports characterized the incident as unsafe," he added, without giving additional details.
Tensions between China and the United States are high in the South China Sea, where Beijing has been building islets into military bases and is asserting sovereignty over large parts of the critical waterway.
Regional neighbours such as Vietnam and the Philippines have rival claims and the United States says China's assertions have no basis in law.
Much to Beijing's chagrin, the US military has conducted several "freedom of navigation" operations, in which planes or ships pass within a 12-nautical-mile buffer around the Chinese installations.
The intercept comes after the Pentagon and China had worked to reduce the risk of mishaps "by improved dialogue at multiple levels."
"Over the past year, DoD has seen improvements in PRC actions, flying in a safe and professional manner," Davis said.
"DoD is addressing the (intercept) through the appropriate diplomatic and military channels."