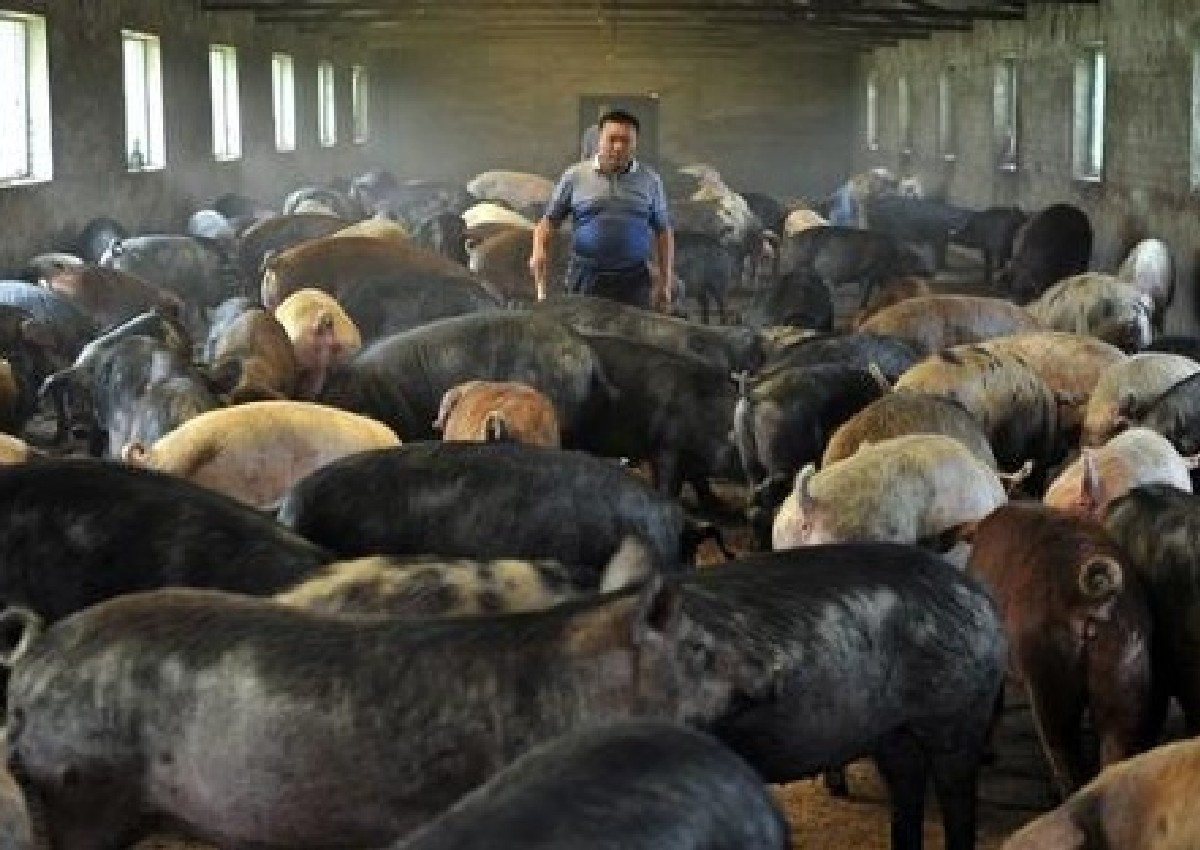 BEIJING - Chinese local governments are using tough new environmental rules to shut down or relocate pig farms, contributing to a sharp fall in hog stocks and a surge in domestic pork prices, government and industry bodies said.
After record high pork prices caused a spike in inflation in 2011, Beijing rolled out subsidies and other incentives to pig farms, leading to an investment boom in the sector, which is dominated by small and medium-sized farms.
But in the wake of several food safety scandals, including the discovery of 16,000 dead pigs floating down the Huangpu river into Shanghai in 2013, the government banned breeding activity around major rivers and cities.
The revised Environmental Protection Law effective this year gives local authorities more powers to shut down breeding operations that fail to meet discharge standards. "The new environmental rules put pig-breeding farms under very heavy pressure," Gong Guifen, secretary-general of the National Swine Industry Association, told Reuters. "Lots of farms are being shut down, some even without any compensation." The closures mostly affected developed regions such as Guangdong and Fujian, where land is expensive, the industry association said in a report last month, arguing some of the farms forced to shut had fully met environmental requirements.
It said environmental compliance was being used as a"weapon" to serve the economic agendas of local governments, which had sold off some of the vacated land to more lucrative industrial sectors.
Local authorities apply the same standards to pig farms as to other industries but the farms are unable to bear the high costs, Gong said.
The agriculture ministry said on Wednesday that breeding sow and hog numbers had fallen to their lowest levels since 2008, in part because of the relocation of farms from well-off provinces in the south and east.
Domestic prices are expected to rise further in coming months and that could drive up imports.
The agriculture ministry said the pig breeding sector suffered total losses of 80.9 billion yuan (S$18.08 billion) in 2014 due to oversupply and weak demand.
It is unclear how many pig farms have been forced to close, or how many are still under threat, Gong said.
Fujian province closed more than 14,000 small farms in the first half of the year, while in central China's Hunan the total number of farms dropped 11.1 percent over the same period, according to local media reports.