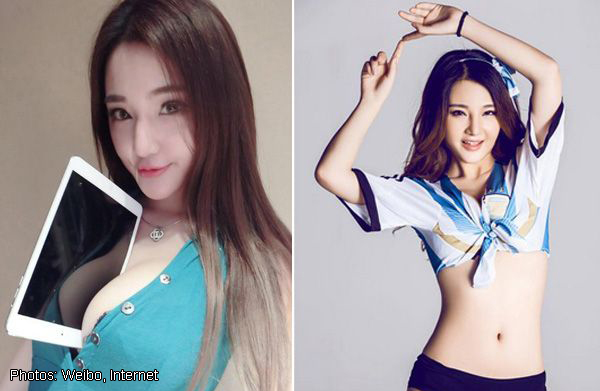 Chinese sports model and former school belle Gui Jingjing showed fans her quirky sense of humour when she took up a bizarre challenge issued by them, said Sports News QQ.
In a series of selfies posted online, she showed fans just how much her chest can "hold".
She sported a turquoise top whose top few buttons were popped open and gamely inserted objects into her ample chest to show how much they can "hold".
She then posed with some objects such as an iPad, a pink container, a phone and even two phones at one go.
Her fans were amazed when her chest could support a regular-sized iPad with no support.

Go to Lollipop for more stories.