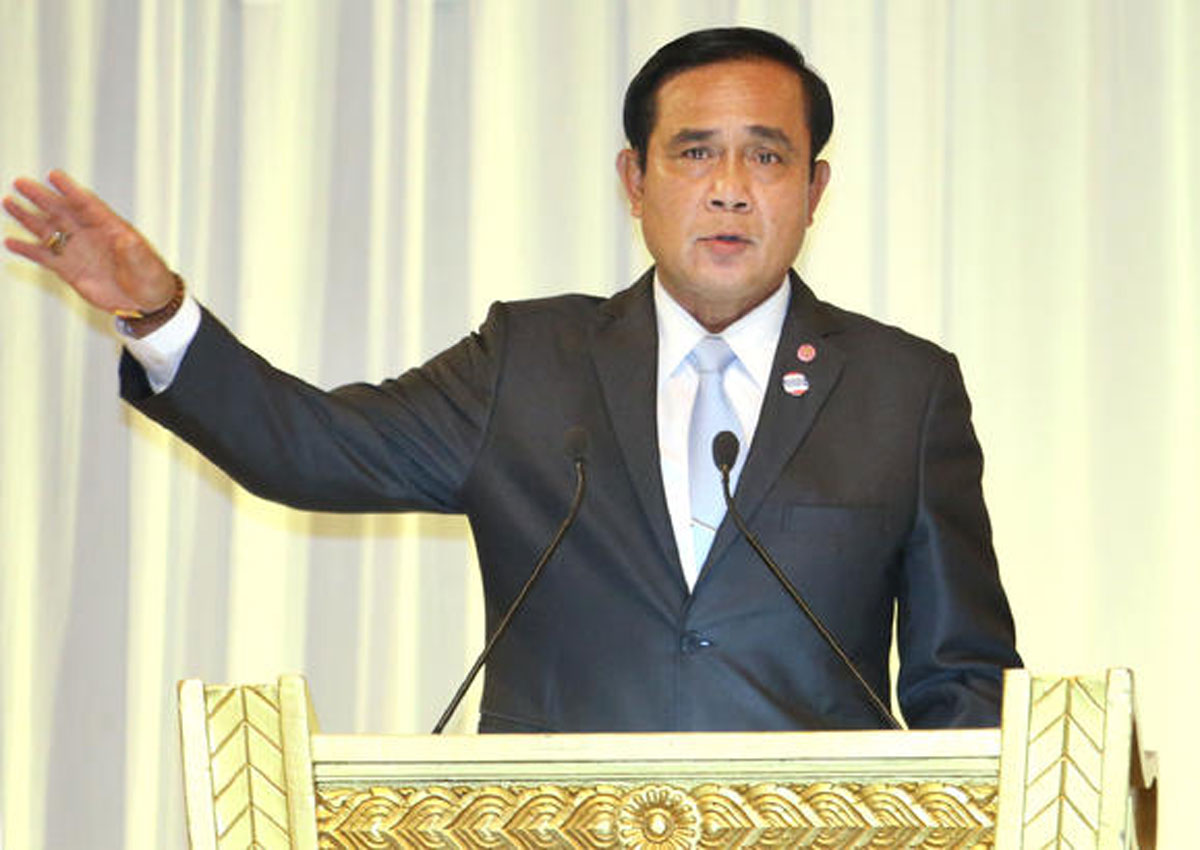 BANGKOK - Thailand junta chief Prayuth Chan-ocha announced a cabinet reshuffle on Thursday, giving it a fresh look by removing military officers from some key posts and revamping his economic team with technocrats and figures close to the real business world.
"[The new cabinet] will focus on driving the country forward," the interim prime minister told a meeting with Japanese business representatives on Friday. He admitted that things may have been slow in the 13 months since the military coup in May 2014, but that "stronger growth" could be expected under his new team, which is set to be endorsed by the king next week.
"Thailand and Japan are friends. True friends will not abandon us at hard times," he assured the meeting.
The reshuffle, a desperate bid to turn around the country's slumping economy, was welcomed by some market observers.
"The reshuffle is focusing on the economy, not the security side like before," said Isara Ordeedolchest, senior vice-president at SCB Securities' investment strategy department. "Obviously, the government is banking on private expertise for new economic measures."

Read the full story here