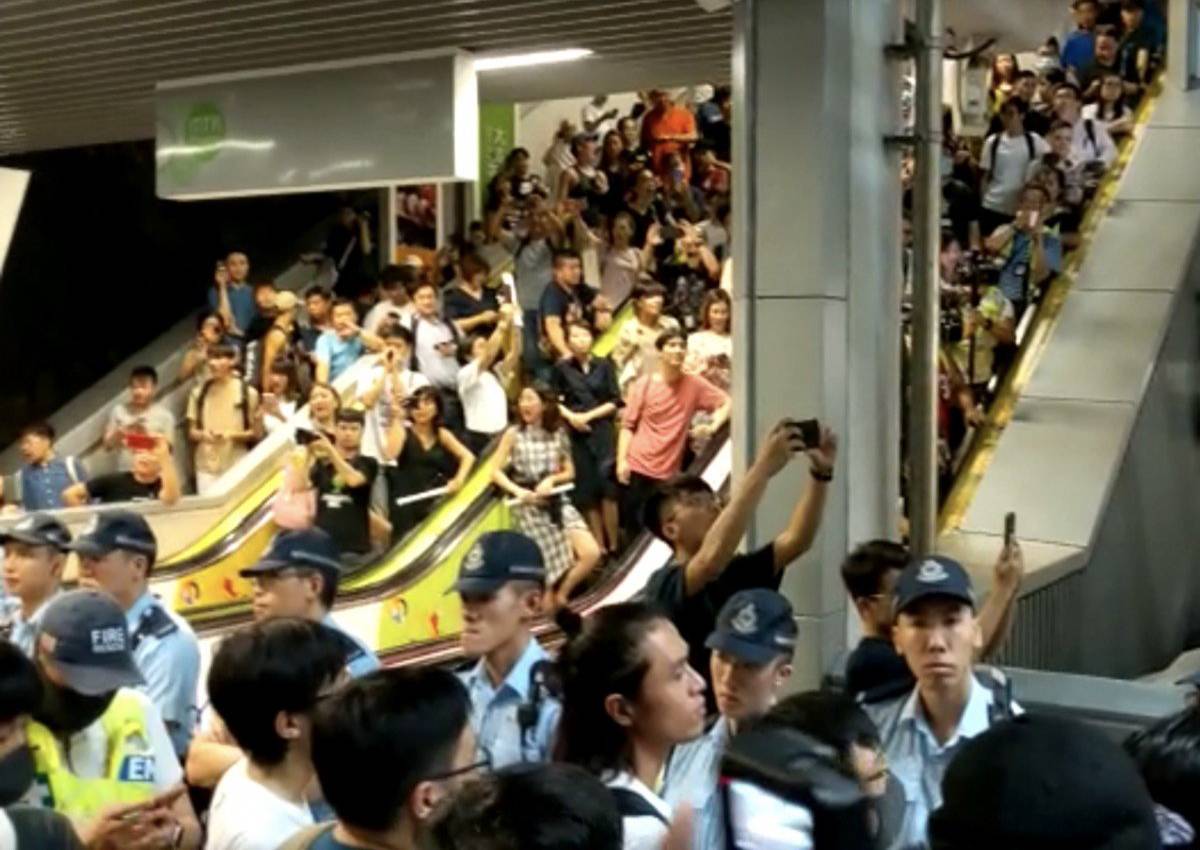 Chaos broke out at a "Lennon Wall" on Wednesday night as government backers tried to remove sticky messages posted in support of the anti-extradition bill movement.
The row erupted by a wall plastered with colourful notes of protest near Yau Tong MTR station in Kwun Tong district, with at least three men arrested and one person being taken to hospital.
About 10 young campaigners were tidying up the Post-it notes at around 8pm near to exit A, when dozens of people, most of them middle-aged men, arrived to remove the display, while shouting verbal abuse at the young people.
"Go away, yellow ribbons! Take off your masks!" shouted one woman in her 40s, who referred to the colour often used by pro-democracy protesters.
Local resident Amy Tsang, who was at the scene, said youngsters were soon approached by around 50 older men who stopped them from posting any more messages.
Other reports said the people surrounded the young people and drove them away into the MTR station.
But more people from both sides soon arrived at the scene to join the dispute, as the crowds quickly grew to over 200 by 10pm, with police officers trying to separate the two groups.
The face-off, which escalated into scuffles, between both sides continued late into the night, as more anti-bill protesters were seen sticking their notes onto the wall.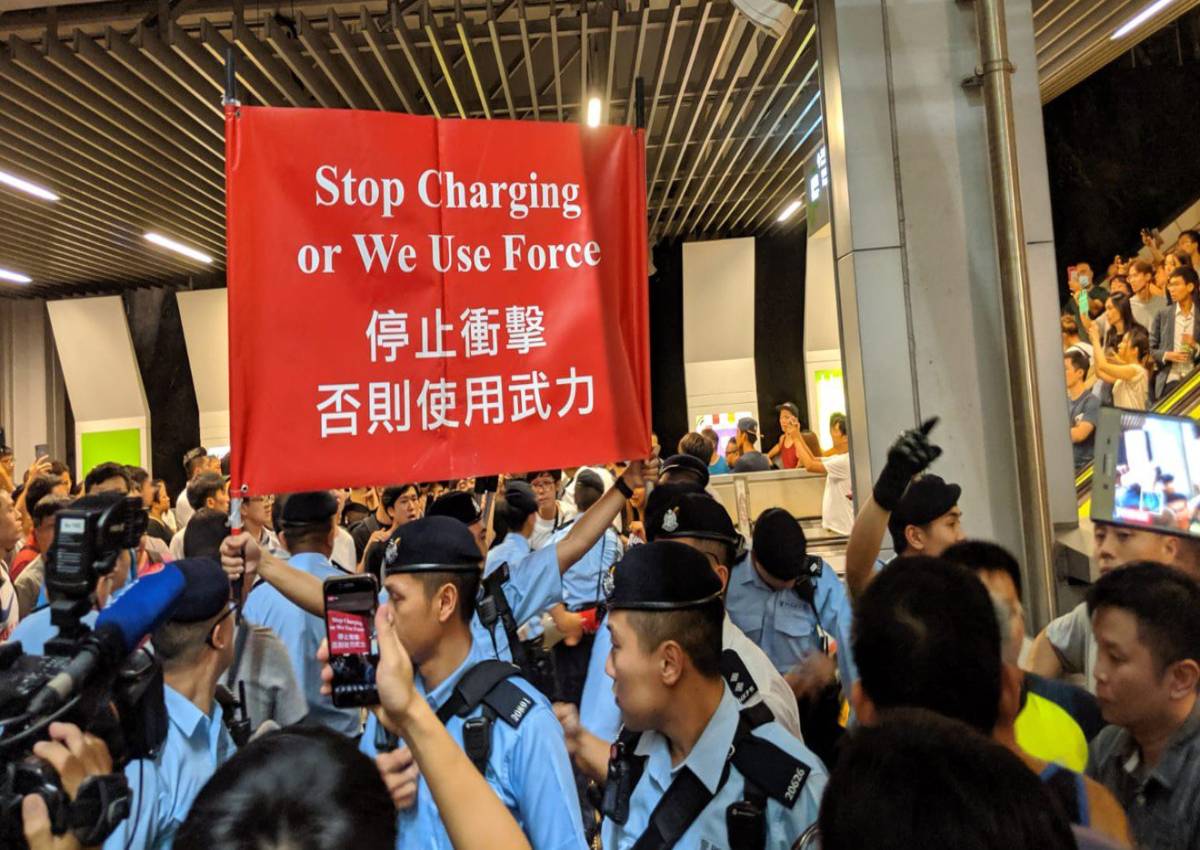 As of 11.15pm, about 300 people still remained around escalators at the mall, with police forming a human wall.
By 1am, the majority of those people had dispersed.
At least three men were arrested after they were said to have pushed an 18-year-old man to the ground from behind.
Two men were also seen taken to police vans, although it is not known if any further action was taken.
Yau Mei Court, a Home Ownership Scheme with disciplined staff quarters, is located right next to the Yau Tong MTR station. The nearest public housing is Yau Tong Estate with about 3,000 flats.
Tsang suggested that many people in the crowd were living in the nearby disciplined services quarters, which included police and fire departments.
"I guess many people [in the crowd] are from the disciplined services. A friend of mine who live in the police residence told me she saw a neighbour there," Tsang said.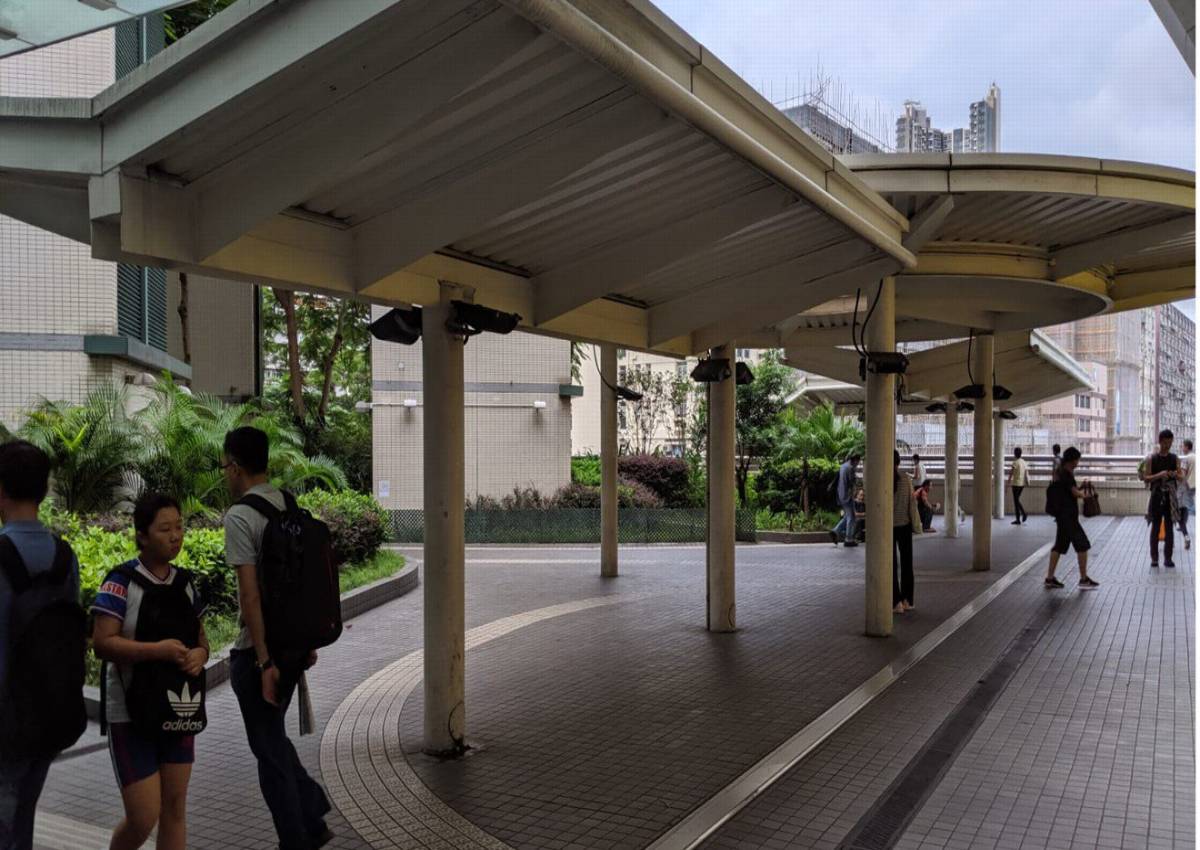 On Thursday morning, all the Post-its had been removed from the display, though it was not clear by whom.
Sparked in response to the government's handling of the now-suspended bill and fast becoming widespread features in the city, Lennon Walls have appeared in unlikely locations across Hong Kong in at least 12 districts, including Tai Po, Tsuen Wan, Wong Tai Sin and Causeway Bay.
They include countless notes expressing support for the protesters and calling on city leader Chief Executive Carrie Lam Cheng Yuet-ngor to stand down.
This article was first published in South China Morning Post.