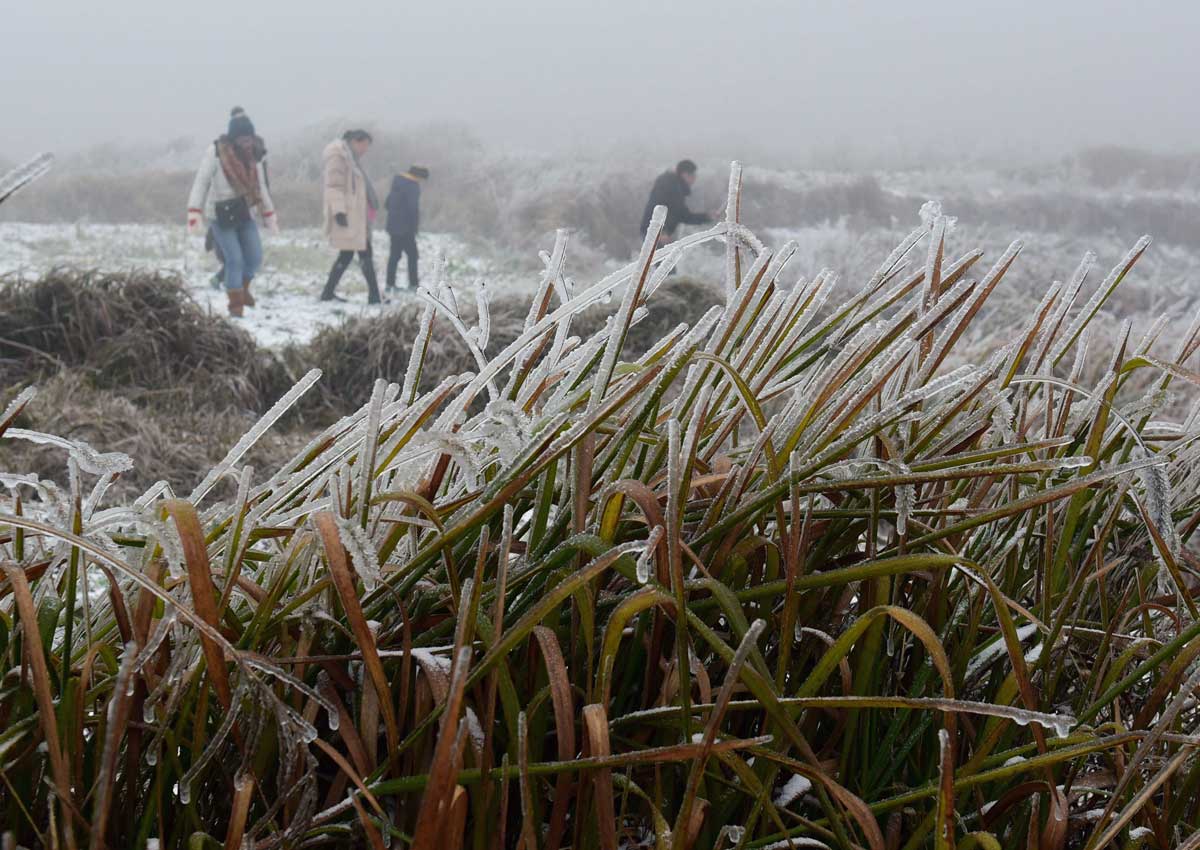 TAIPEI, Taiwan -- President Ma Ying-jeou has elevated the agricultural damages caused by the recent cold weather to the level of national concern, instructing the Council of Agriculture (COA) to lead a task force in handling disaster response efforts on Monday.
Ma has placed vital importance on the recent crop damages in a national security meeting, attended by Premier-designate Simon Chang, National Security Council Secretary-General Kao Hua-chu and other high-ranking Executive Yuan officials, stated Presidential Office spokesman Charles Chen.
The COA will need to quickly assemble disaster information nationwide as instructed by Ma, Chen stated, as well as speed up efforts in issuing disaster related subsidies for the agricultural sector and assisting farmers in resuming work.
Applications for the subsidies will be open from Jan. 26 to Feb. 4, with weekends included as well, stated COA Deputy Chief James Sha.
The stepped-up efforts are to ensure that increased consumer demand during the Chinese New Years holidays is met.
Ma has also instructed the COA to continue monitoring production sectors, including agriculture, fisheries, and floral.
Although some crops and fish farms have been damaged by the recent cold spell, there will be a sufficient supply of several kinds of fruit, vegetables, and deep-sea fish prior to Lunar New Year celebrations, a COA official.
COA Chief Secretary Tai Yu-yen gave the assurance after presiding over a task force dealing with the impact of the worst cold spell to hit Taiwan in a decade.
The Central Weather Bureau said that all 28 of its weather stations around Taiwan recorded lows for this winter on Monday, including 4 degrees Celsius in Taipei and 2.8 degrees in Hsinchu.
Readings of minus 3.7 degrees on Yangmingshan, 1.3 degrees in Kinmen and 0.3 degrees in Matsu were also the lowest since the establishment of the weather stations in those areas.
The severe cold has caused damage to several crops, including oranges, Indian jujubes, wax apples, pineapples, dragon fruit, papayas, pears, strawberries, tomatoes, rice seedlings and mountain-grown cabbages, Tai said.
But because winter is a high season for fruit, custard apples in eastern Taiwan and guava in southern Taiwan should be able to make up for any deficiency, Tai said.
In the aquaculture sector, damage to clams and milkfish was visible, and the COA expected that Taiwan tilapia and striped bass farms also suffered losses.
With a rich stock of deep-sea and near sea fish hauls, however, the supply of fish prior to the Lunar New Year should not be affected, Tai said.
As of Monday morning, Yunlin and Chiayi counties had reported serious damage to milkfish farms from the cold spell.
Miaoli County reported that the cold has caused NT$20 million (S$852,000) in losses to 177 hectares of crops, with strawberries in Dahu bearing the brunt of the damage.
Groupers raised in fish ponds in the outlying Penghu County were also reported to have suffered in the cold spell, and pond owners were urgently trying to harvest the fish for processing plants to cut losses.