After finally bringing her bipolar disorder under control with the help of medication, Mok has seen the symptoms and hallucinations return. Black dots appear floating in the air, cockroaches scurry into corners only to vanish instantly when she smacks at them with her hand.
Once again, daily life is turning into a frightening battle.
Mok, a 28-year-old and who prefers to be identified only by her surname, was first diagnosed as bipolar four years ago.
The condition is characterised by strong mood swings with bouts of giddy, energetic highs followed by a rapid collapse into a paralysing depression that saps all interests and ambition.
Mok has won back some authority over her life after taking her medication, but the coronavirus outbreak threatens to undo all the stability she fought so hard to establish.
She feels so anxious about becoming infected that she rarely leaves the flat she shares with her boyfriend of the same age in Kwun Tong.
Mok fills the extra time by sleeping more and playing online games.
She spends up to a few thousand of the HK$10,000 (S$1,200) she earns a month working as an administration officer on games and facial treatment packages - embarking on buying sprees that often accompany her periods of elevation but she rarely gets as far as the salons.
Mok is still going to work but admits she has trouble concentrating and easily loses her temper.
Having seen her colleagues laid off from the company because of the impact of the pandemic on the city's economy, she is worried she could be next.
"I feel enormous pressure and stress," she says. "I feel helpless and hopeless. I feel like there is nothing I can do about it."
Similar accounts of feeling emotionally overwhelmed as the outbreak upends normal life can be found throughout the city, still reeling from months of social unrest, according to doctors and experts.
Residents worried about becoming infected are spending more time at home, depriving themselves of social and physical interactions, an isolation that can often exact a heavy psychological toll.
Cheung Tsz-kiu, a clinical psychologist with the Hong Kong Red Cross says the outbreak can become a stressor that eventually leads to the emergence of mental disorders.
"Some emotional reactions to the epidemic are normal, but it depends on how these emotions develop. If they are not well-handled, they can develop into more severe mental problems," Cheung says.
The outbreak of coronavirus, which causes the disease known as Covid-19, has killed more than 9,100 people and infected more than 217,000 worldwide, many in mainland China, with Hong Kong recording over 200 cases of coronavirus and four deaths.
Psychiatrist Dr Hui Lung-kit says he has noticed a rise in the number of mental health issues among patients, including anxiety, depression and obsessive-compulsive disorder, which drives a person to repeatedly perform certain routines such as washing their hands.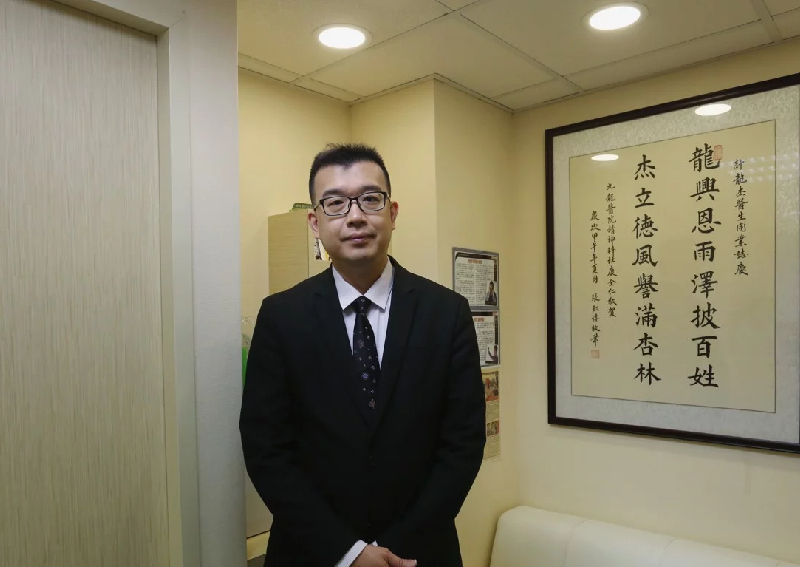 For residents who were especially affected by the outbreak of severe acute respiratory syndrome (SARS) in 2003, the current health crisis can trigger symptoms of post-traumatic stress disorder, Hui says.
The loss of regular habits and patterns of behaviour brought on by efforts to curb the spread of the disease - including working from home, going out less often and social distancing - can be overwhelming, he says.
"People have difficulties coping with significant life changes," Hui says. "That can cause adjustment disorder and related mental problems."
Ada Cheng, 54, has been suffering from severe depression and anxiety for more than 10 years.
She describes her childhood as traumatic, the result of her parents taking out their unhappiness over having another daughter rather than the son they wanted and would eventually have.
They beat, burned and cut her, Cheng says, but she did not know where to turn for help.
ALSO READ: Dad warns of Ibuprofen effects on Covid-19 after daughter with symptoms gets seriously ill
In her 20s, any stressor, no matter how small, could leave her suicidal, she says. "I was never happy, and I felt worried, scared and frustrated. I used to hate myself so much that I tried to hurt myself."
She began taking medication after being diagnosed at 42 but flights of panic remain, she says.
Her husband, 55, and son, 22, dare not call her or ring the doorbell coming home out of fear they will startle her.
The coronavirus outbreak has only made her life more difficult.
Cheng abandoned plans to return to work after the Lunar New Year holiday and describes an utter lack of interest in doing anything.
Her days now consist of long stretches in bed alone at home in Kwun Tong, worrying about her health and that of her husband and son who must travel to get to work and classes. She stopped watching the news because it disturbed her too much.
Sometimes she slaps her face for a few minutes until it grows red and swollen, she says. "I feel like the end of times is coming. My life is consumed by the pandemic. I don't know when this will be over," Cheng says.
A survey, commissioned by social enterprise Silveriders and conducted by Chinese University, found that 67.5 per cent of 807 respondents admitted to difficulties sleeping over the past six months.
Among them, 61 per cent said the pandemic or the months-long anti-government protests that erupted last June were behind their sleeplessness, according to the results, released on March 11.
Doctors and experts point out that mental health is closely tied to people's physical well-being.
Hui says excessive focus on physical symptoms - as many people have displayed during the pandemic - can cause somatisation - a form of mental illness that leads to unexplained bodily symptoms, including pain.
"It is a mental disorder that manifests as physical symptoms. We call it health anxiety," Hui says. "It is like they are holding a magnifier on themselves which amplifies even small symptoms."
Cheung says some people have become fixated on the pandemic, taking excessive care of personal hygiene and constantly searching for information and updates on it.
As a result, they cannot concentrate on their work and other daily tasks, so their relationships suffer.
The outbreak has added to the mental strain Hongkongers already endured from the months of political unrest, which started last June over opposition to the now-withdrawn extradition bill.
A survey conducted by the University of Hong Kong (HKU) and published in The Lancet in January found that more than 2 million, or almost one in three, of adults in the city displayed symptoms of post-traumatic stress disorder during the social unrest.
Ching Chi-kong, assistant director of the non-profit Mental Health Association of Hong Kong, says the organisation began to receive more calls for support since last June because of the protests.
But he says the pandemic is having an even greater impact on people's mental health.
"The worst thing about the pandemic is its uncertainty - people do not know what will happen and cannot handle it accordingly," Ching says. "It is a sense of uncertainty that is most likely to cause anxiety."
Professor Paul Yip Siu-fai, director of the Centre for Suicide Research and Prevention at HKU, expects to see a rise in the city's suicide rate.
It stood at 12.2 per 100,000 people in 2018, with a total of 910 deaths, according to the centre, which will release the data for 2019 in the middle of this year.
Yip, associate dean of the faculty of social sciences of HKU, points to the centre's statistics showing that during SARS the suicide rate reached 18.8 per 100,000 people, the highest since the centre began compiling data in 1981.
But he does not think levels will get that high this time around.
"I think history will repeat itself," he says. "We saw a downward trend in the suicide rate previously, but because of the social unrest and the coronavirus outbreak, I'm not optimistic."
Yip says that one of the groups at a higher risk of suffering from the effects of excessive isolation are the elderly.
Lau, 70 and who asked only her surname be used, lives alone in a public rental housing flat in Sham Shui Po and suffers from depression.
She says her condition has worsened recently and her doctor has increased her dose of medication to help her sleep at night.
With local community centres temporarily closed, she stays at home most of the time, only going out to buy food and other necessities. But she is often forced to wait hours in lines for masks and being surrounded by crowds leaves her feeling repulsed.
Lau says she feels lonely and keeps the television constantly on in the background, otherwise the silence would be unbearable.
But the coronavirus coverage disturbs her so much she instead plays episodic dramas she bought for about HK$10 each. "I cry sometimes and feel better after that, but more often than not I can't even cry it out," she says.
Crystal Yuen Shuk-yan, a community organiser at the Society for Community Organisation, says many people with limited financial means who suffer from mental distress have been left with little support. Some end up shutting themselves off from the outside world, Yuen says.
Doctors and experts urge the public, especially those with pre-existing mental conditions, to avoid focusing too much on the disease and to remain physically and mentally active, maintaining social connections as far as possible and to reach out when needed.
The Social Welfare Department says its clinical psychologists have been put on a daily roster to take referrals from the department hotline service unit and offer urgent psychological crisis intervention by phone.
According to the department, its clinical psychological services were scaled down in the early stages of the epidemic but have gradually resumed, while its psychotherapy services for urgent and acute cases remain unaffected by the epidemic.
The lawmaker for health services, Dr Joseph Lee Kok-long, says the government has not done much to help those suffering from mental problems, despite it being a long-standing issue. "Even before the social unrest and the coronavirus outbreak, Hongkongers' mental state has long been stressful," Lee says.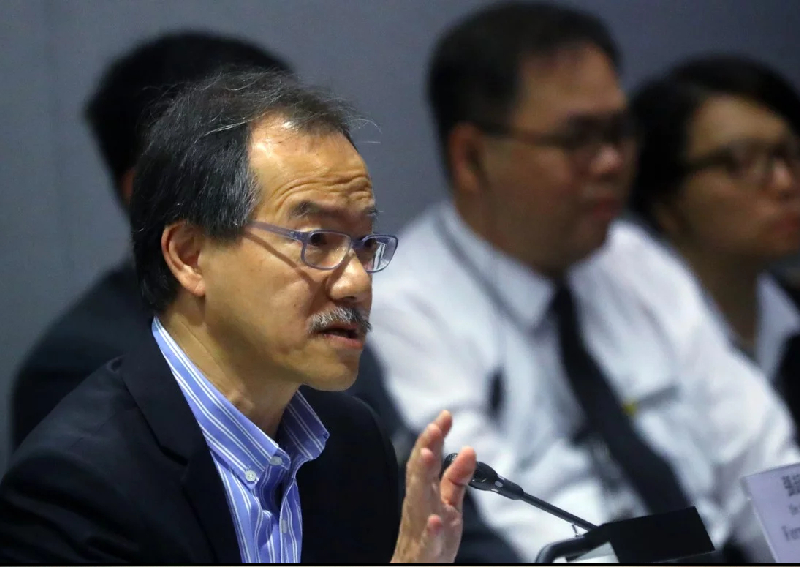 Labour Party lawmaker Fernando Cheung Chiu-hung agrees the government has failed to pay proper attention to people's psychological well-being during the outbreak.
He urges case managers and social workers to maintain connections with those they serve via phone, social media and video calls, and encourages service providers to enhance their online and hotline services.
Cheung, from the Red Cross, warns of the pandemic's long-term impact on people's mental well-being. "For those who cope with their emotions positively, this will facilitate their recovery after the pandemic is over. But for some, the impact will be long-lasting," she says.
For the latest updates on the coronavirus, visit here.
This article was first published in South China Morning Post.
HELPLINES
Samaritans of Singapore: 1800-221-4444
Singapore Association for Mental Health: 1800-283-7019
Care Corner Counselling Centre (Mandarin): 1800-353-5800
Tinkle Friend: 1800-274-4788
Institute of Mental Health's Mental Health Helpline: 6389-2222
Silver Ribbon: 6386-1928