Chief Executive Carrie Lam Cheng Yuet-ngor on Wednesday said she would appoint a panel of experts to investigate the political and socio-economic causes of the city's protest crisis, similar to the Ferguson Commission in the United States.
But some Hong Kong analysts were immediately sceptical, saying Lam's panel fell short of a judge-led inquiry and that the scope of the protest movement and its glaring distrust of local government and institutions needed a solution - rather than more studies.
In a pre-recorded address, Lam announced that an independent panel would be appointed to advise the government in ways to address deep-seated problems in Hong Kong society. She did not say how many members it would have.
"After more than two months of social unrest, it is obvious to many the discontent extends far beyond the bill," she said, referring to the extradition bill, which was finally withdrawn on Wednesday after three months of anti-government protests.
Lam mentioned a range of issues to be addressed, including housing, income distribution, social justice, opportunities for youth, and the public's participation in the policymaking process.
The government's handling of the extradition bill and the subsequent protest crisis would also be covered, an insider source said.
"We can discuss all these issues in our new dialogue platform," Lam said.
She did not provide a clear timetable or identify candidates for the panel.
Lam's future panel also disappointed those hoping for an independent inquiry into the crisis, or a mechanism similar to the Truth and Reconciliation Committee in South Africa in 1990s, as proposed by Ronny Tong Ka-wah, an adviser to Lam.
A second government source said the reconciliation process would be done by an expert panel that would evaluate discussions held in an upcoming dialogue platform.
According to the source, a close example to Lam's proposed panel was the Ferguson Commission, which was appointed after violence broke out in the US state of Missouri when Michael Brown, an 18-year-old black man, was shot dead by a police officer.
The 16-member Ferguson panel was tasked with a "thorough, wide-ranging and unflinching study of the social and economic conditions that impede progress, equality and safety in the St Louis region", in the words of its final report.
The commission was also asked to engage with local citizens and organisations in an effort to grasp the underlying causes of the social anger.
The report eventually made 189 recommendations, ranging from changes in policing, the court system, health care and social services to racial minorities.
The source in Hong Kong's government said Lam's panel would not be able to address one of the main demands of the protest movement.
"The bottom line is there won't be a separate body to investigate police, aside from the police watchdog," the source said.
Christine Loh Kung-wai, a former undersecretary at the Environmental Bureau, has been an advocate for dialogue platforms and truth and reconciliation bodies. She said it was necessary to discuss the issues and to build trust before a dialogue takes place.
"What I propose at this stage is for there to be a forum on what dialogue is, meaning the process, and not dive straight into a specific subject," Loh said.
"Hong Kong society can learn from examples from other parts of the world. What it took to organise the Truth and Reconciliation Commission or indeed other dialogues for political conflict."
Scholars who previously worked with Lam said the embattled leader missed the point. Several said a quick solution was needed.
Political scientist Joseph Chan Cho-wai, who helped broker a high-profile dialogue between Lam and student leaders during the 2014 Occupy protests, said the public had deep doubts over China's pledge to allow a high-degree of autonomy in Hong Kong.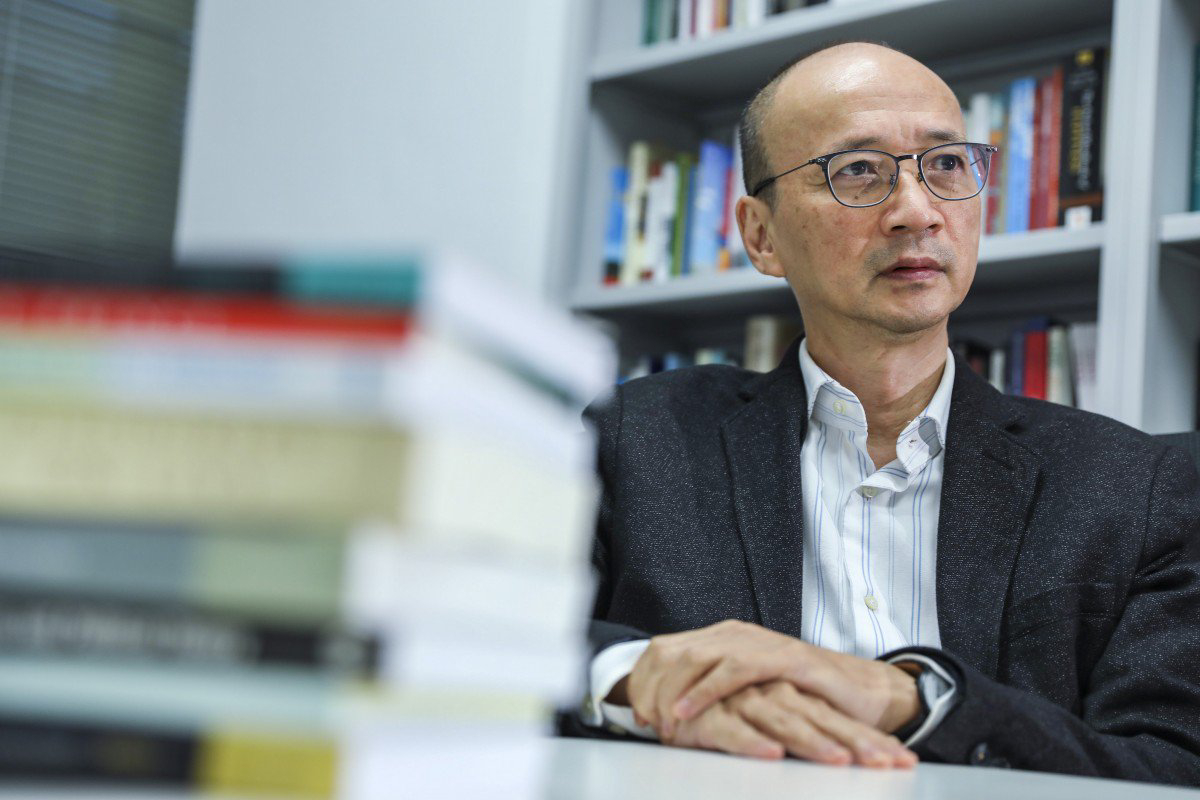 Political scientist Joseph Chan in November 2018. Chan says the public has a trust problem with 'one country, two systems'. PHOTO: South China Morning Post
"The issues mentioned by Lam are long-term issues," Chan said. "But the public already has a trust problem with 'one country, two systems'. They want to ensure the police won't abuse their power and that those who attended rallies won't face consequences - they want their freedom of expression guaranteed."
Chan said some cabinet members should be sacked and the government should overhaul the police force.
Nelson Chow Wing-sun, a prominent social worker whose retirement proposal was scrapped by Lam, said it was time for actions rather than words.
"Like the consultation on land supply, the public has clearly expressed their wishes," he said. "There's not much point on more study, it's about execution."
This article was first published in South China Morning Post.