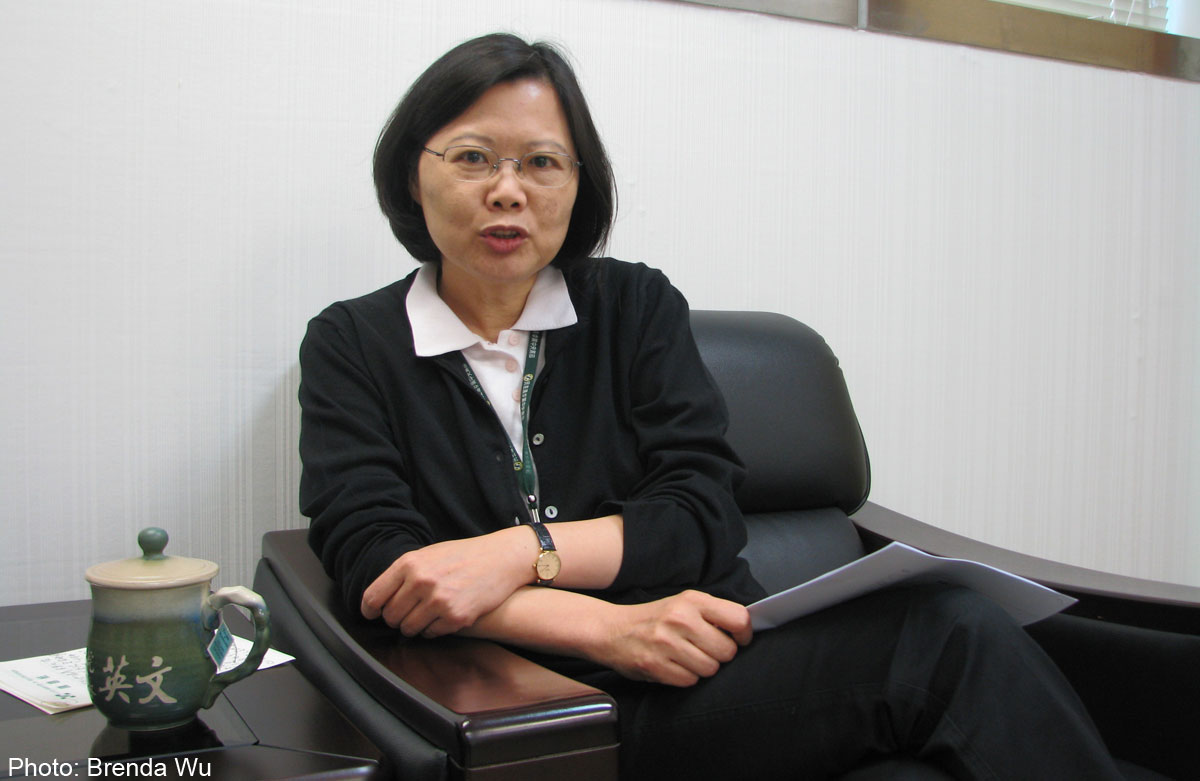 Former left-wing Democratic Progressive Party (DPP) Chairwoman Tsai Ing-wen warned on Saturday that cross-strait official contacts must not result in harm to Taiwan's sovereignty.
Tsai was commenting on Mainland Affairs Council (MAC) Minister Wang Yu-chi's historic visit to China last week, during which he met his Chinese counterpart Zhang Zhijun.
Asked to comment on the significance of the Wang-Zhang meet, Tsai said "at least we've seen the first official contact" between the two sides of the strait.
But she stressed that Taipei must maintain certain principles, and that Taiwan's status as a sovereign country must not be undermined.
Tsai added that official contact must be "institutionalised" rather than "specially arranged" meetings, in an apparent reference to former Vice President Lien Chan's upcoming meeting with Chinese President Xi Jinping in China on Tuesday.
Tsai said she hopes Lien can observe his obligations to the country during such meetings. She also demanded that cross-strait official meetings be free of any personal agenda.
The DPP has recognised the significance of Wang's visit in his official capacity as the MAC chief, but its leaders still have concerns over such contact, particularly the implications for Taiwan's sovereignty.
DPP Chairman Su Tseng-chang said the party has always hoped for transparency in Taipei-Beijing interactions, but Wang's visit to China was not transparent in many respects, with Wang and Zhang meeting behind closed doors.
Su maintained that the government must give top priority to Taiwan and the rights of its people.
The government must not work with the sole aim of creating favorable conditions to facilitate a future meeting between President Ma Ying-jeou and Xi.
Wang has said that Beijing has ruled out a Ma-Xi meet during the upcoming APEC summit taking place in China this fall.
Ma earlier openly expressed the hope that he could attend the Asia-Pacific Economic Cooperation (Apec) summit, and there was speculation that Wang's visit was a mission to see whether the president's APEC participation would be possible.
Some observers have indicated that the hugely unpopular Ma is eager to leave a legacy in the form of a historic meeting with the president of mainland China, which could in turn give a boost to the ruling Kuomintang's campaign in the year-end local elections and the 2016 presidential election.