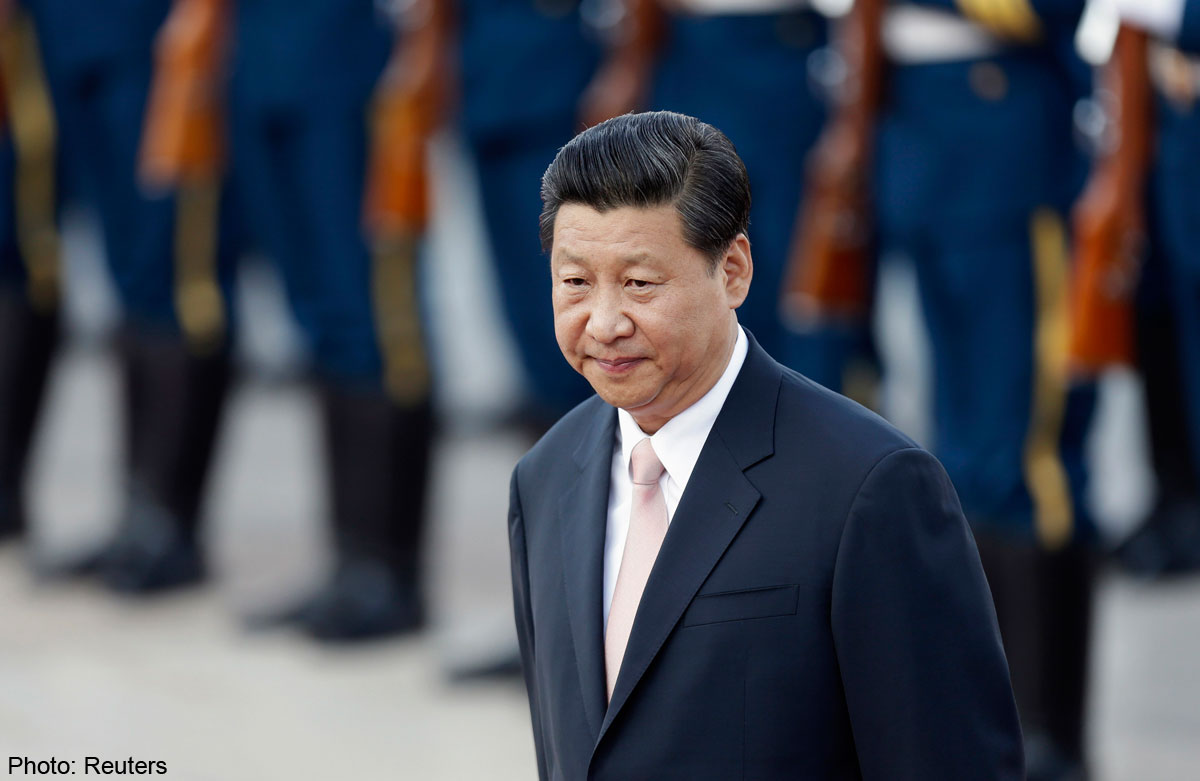 The show of remorse and apology by key former Red Guards for the atrocities they committed during the Cultural Revolution has caused great embarrassment to the Chinese Communist Party (CCP), which wants to sweep this dark page of its history under the carpet.
This spate of apologies started in the middle of last year, gathered momentum by year-end and culminated early this year, on Jan 12, with a letter expressing regret from former Red Guard Song Binbin, daughter of party elder Song Renqiong.
The Cultural Revolution refers to a mass movement initiated by Chinese Communist Party leader Mao Zedong to purge China of "counter-revolutionary" forces, by mobilising students and youths to denounce and persecute the "privileged class" of teachers and intellectuals. Between 1966 and 1976, it caused untold misery and wreaked havoc on Chinese society.
It was the apology of Ms Song Binbin, an iconic figure, that sparked a heated debate in social media and fuelled calls for a similar show of remorse and an apology from the CCP. The party was, after all, the ultimate source of all the absurdities and atrocities committed during the years of misery.
Yet, if the CCP were to apologise, the sheer scale of the atrocities committed in the 10 years would mean that the party would risk its ruling status by admitting its mistakes.
Ms Song's apology has stirred emotions because of her role during the Cultural Revolution. She was the leader of her school's Red Guards, a paramilitary movement of young people mobilised by Mao. The Red Guards at her school beat to death their principal Bian Zhongyun, the first victim of the Red Guard movement.
Two weeks after the death of Mr Bian, Mao inspected close to a million Red Guards from all over the country at Tiananmen Square on Aug 18, 1966. Ms Song had the honour of meeting Mao at the rostrum atop Tiananmen and tying a Red Guard armband on his left arm.
Mao asked for her name and she replied "Binbin", which means "genteel" in Chinese. Mao asked: "Why not be militant?" After that, she changed her name to Song Aiwu, meaning "be militant". It seemed that Mao was condoning the brutality.
The Red Guards interpreted Mao's reception of Ms Song as the chairman giving them the green light to use violent means to purge anyone seen to be anti-Mao. Within several months, in Beijing alone, they had beaten to death at least 1,772 people, according to a Dec 20, 1980, report by the Peking Daily newspaper.
In her open letter of remorse, Ms Song, 65, apologised for the role she played that led to the death of the principal and other teachers at her school.
"Our lack of respect for the Constitution and the law, our ignorance that everyone enjoys the right to be protected by law, that one's freedom could not be alienated, and our disrespect for life and human rights, all these led to the death of Principal Bian."
Then she wrote: "How a country moves forward depends very much on how it faces its past. If it forgets its past tragedy and mistakes, then such tragedy and mistakes would recur.
"Without facts there would not be reflection. Similarly, without reflections, there won't be truths. I hope all those who had done wrong and brought harm to others could face up to themselves, reflect on the Cultural Revolution, and seek others' pardons."
Among those who reacted to her apology, there were many who thought that it was like opening a Pandora's Box that would unleash further demands for an apology from the CCP and that this would deal the party a severe blow.
Historian Zhang Lifan welcomed Ms Song's courage but insisted that it is not enough for individual wrong-doers to apologise if the country is to move forward. The party, too, has to claim responsibility for the atrocities that it inflicted upon the Chinese people.
And the atrocities are spine-chilling. In the Sept 2012 issue of Open Magazine, a Hong Kong-based magazine specialising in China affairs, its chief editor Jin Zhong reported that the late Marshal Ye Jianying had given a detailed account of the Cultural Revolution to the Politburo in 1982. Within those 10 years, there were reportedly:
- 4,300 cases of massive violence, leading to 123,700 deaths;
- 2.5 million cadres were purged, leading to 115,500 deaths;
- In the urban areas, a total of 4.9 million people from all walks of life were demonised, leading to 683,000 deaths;
- In the rural areas, 5.2 million former landlords and rich peasants were persecuted, leading to 1.2 million deaths;
About 113 million people suffered from small purges, leading to 557,000 reported missing.
Marshall Ye's report was mentioned again recently, by Chinese writer Yang Jisheng in a paper, "My Reflection of the Cultural Revolution", presented on Dec 5 last year at a public forum in Hong Kong.
Perhaps realising what an admission of such atrocities would mean, President Xi Jinping, who came to power in November 2012, issued a directive in May last year banning discussions on seven major areas, one of which was "the party's past mistakes". The directive was published by the Hong Kong-based Mirror Monthly magazine last August.
Ms Song's apology is drawing attention to such mistakes.
According to the China Digital Times, a United States-based media organisation, the State Internet Information Office issued a directive on Jan 13 to dampen discussion of this issue. The directive said: "Due to the complicated public opinion situation on the Internet, all websites are to cool down on their reporting of Song Binbin's apology. All such reports have to be removed from the front page, while all interactive groups have to stop their discussion (on it)."
Online, many bloggers argued that instead of banning discussion, the CCP should face up to its past mistakes in order to stay in power.

Get a copy of The Straits Times or go to straitstimes.com for more stories.