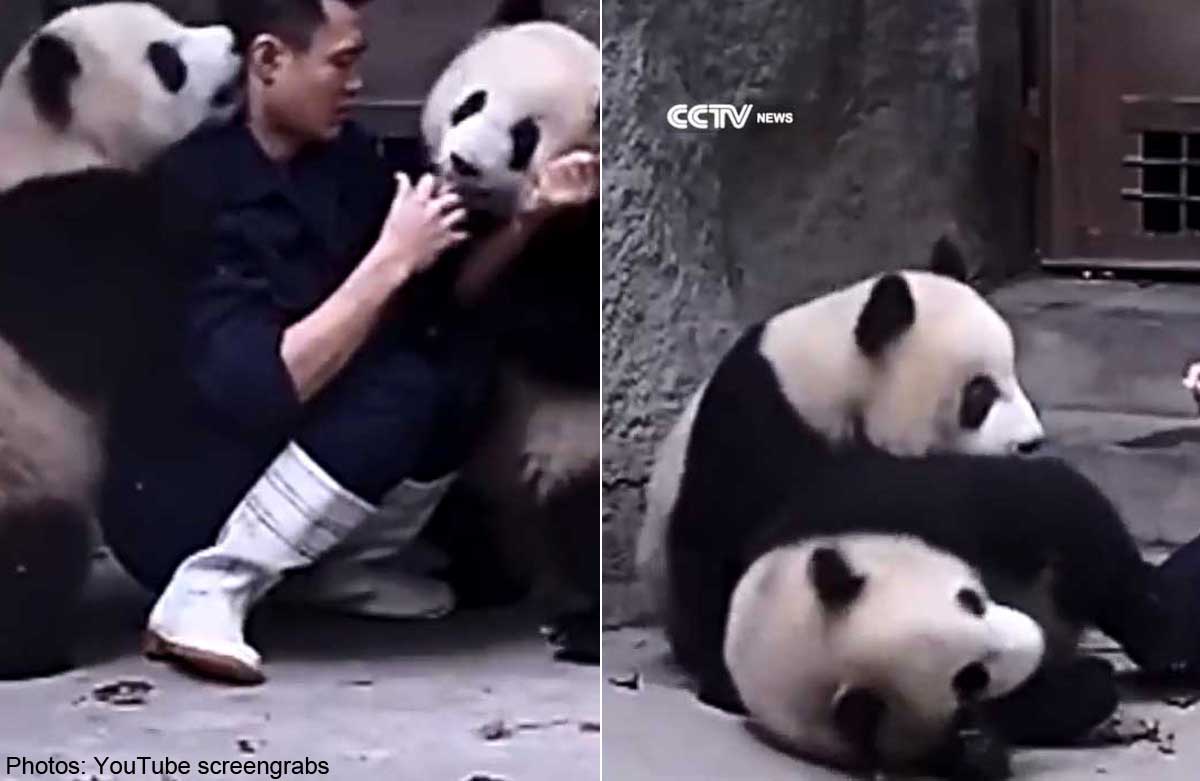 Little pandas can be really stubborn when it comes to taking their medication.
In this adorable video uploaded on YouTube, a zookeeper in China tries to feed two pandas, with great effort and struggle as the two pands get him into a tangle.
The first panda comes crawling to him and takes his medicine with little effort. However, the second one is not as complying.
While the zookeeper tries his best to feed the second panda, it covers its face, even clinging onto the keeper's leg at some points and refusing to let go.
The first panda is no angel either, it makes things difficult by clamouring and climbing all over the man.
Visit STOMP for more stories.