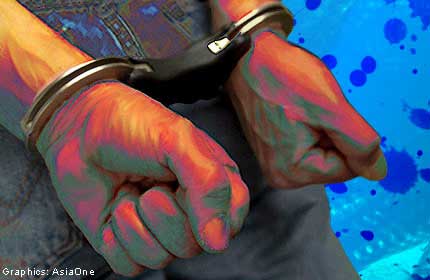 BEIJING - China on Thursday sentenced a man to death for murdering two family planning officials, state media said, in a case highlighting the tensions caused by the country's birth restrictions.
A court in the south-western province of Guangxi found He Shenguo guilty of stabbing the officials to death in Dongxing city last July, state broadcaster CCTV said. He had "illegally fathered a fourth child", the broadcaster added.
China restricts most couples to having one child under regulations introduced in the late 1970s. Authorities use permits, fines and in some cases forced sterilisations and late-term abortions to enforce the rules, sometimes brutally, especially in poorer provinces such as Guangxi.
He had not paid fines levied against him for fathering the extra children, reports said last year, adding that several other people were injured in the attack.
China says the rules, often known as the "one child policy", prevented food shortages and laid the foundations for the country's recent decades-long economic boom.
Critics argue it has contributed to the gender imbalance in China, where almost 118 boys were born for every 100 girls in 2012.
The ruling Communist party said in November that couples would be allowed to have two offspring if one of the parents was an only child.
Critics have said the adjustment will not be enough to tackle China's growing demographic problems - including an ageing population - as comparatively few couples will qualify for the exception.