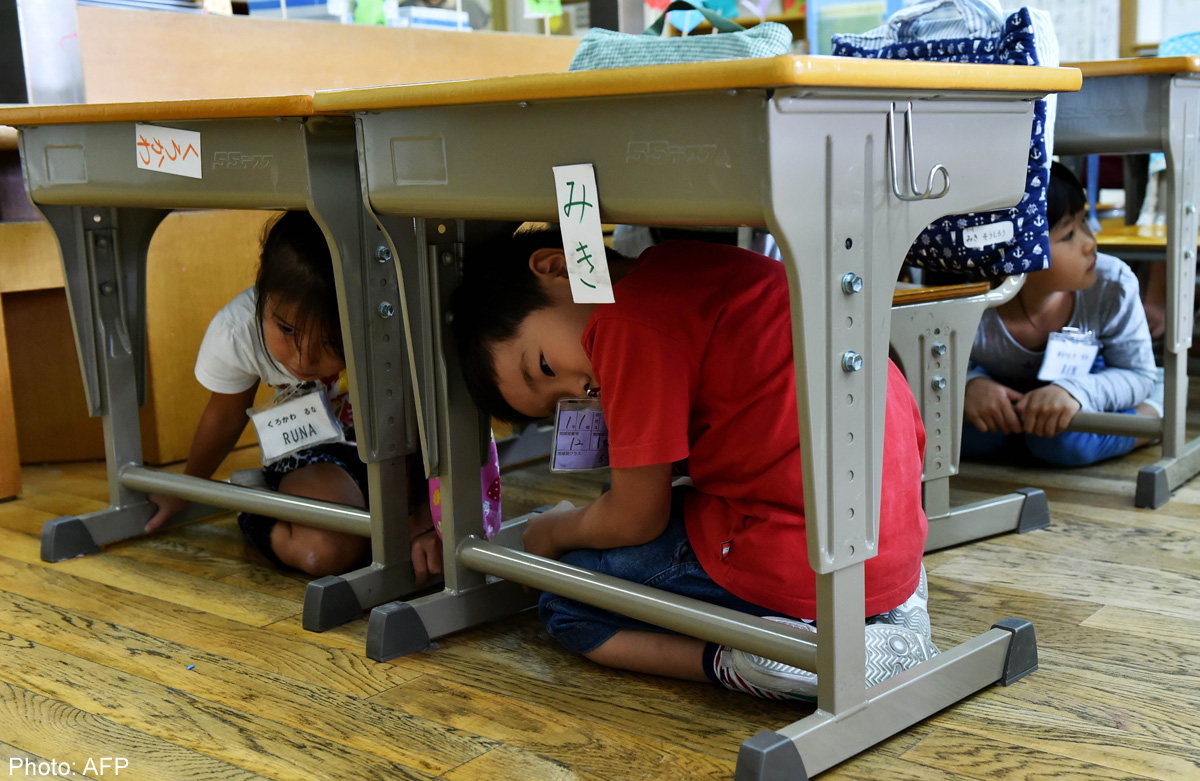 BEIJING - The death toll from a 5.9 magnitude earthquake that struck a remote part of China's southwest rose to four on Sunday, as media reported the injured have all been successfully rescued.
Reports previously said two people died when the quake struck 39 kilometres (24 miles) northwest of Kangding in the mountainous west of Sichuan province at 4:55 pm local time Saturday.
The new death toll was reported Sunday by Xinhua state news agency, who also adjusted the number of injured from 60 to 54, with six being in a critical condition.
"Within nine hours, emergency services were able to successfully rescue all those injured," Xinhua said, without giving details on the current state of the rescue operation.
Just under 80,000 people were affected by the quake, the news agency said, adding that 25,000 houses were damaged and 6,200 people relocated.
Xinhua said the epicentre was at the town of Tagong, where a police rescue team arrived two hours after the tremor struck.
"Six military aircraft, 60 medical staff and nearly 1,000 soldiers and militia remain on standby," the report added.
The US Geological Survey said the earthquake had a depth of 14 kilometres.
Southwest China lies where the Eurasian and Indian plates meet and is prone to seismic activity.
In May 2008, a 7.9 magnitude quake rocked Sichuan, killing more than 80,000 people and flattening swathes of the province. It was the worst quake disaster to hit China in more than three decades.