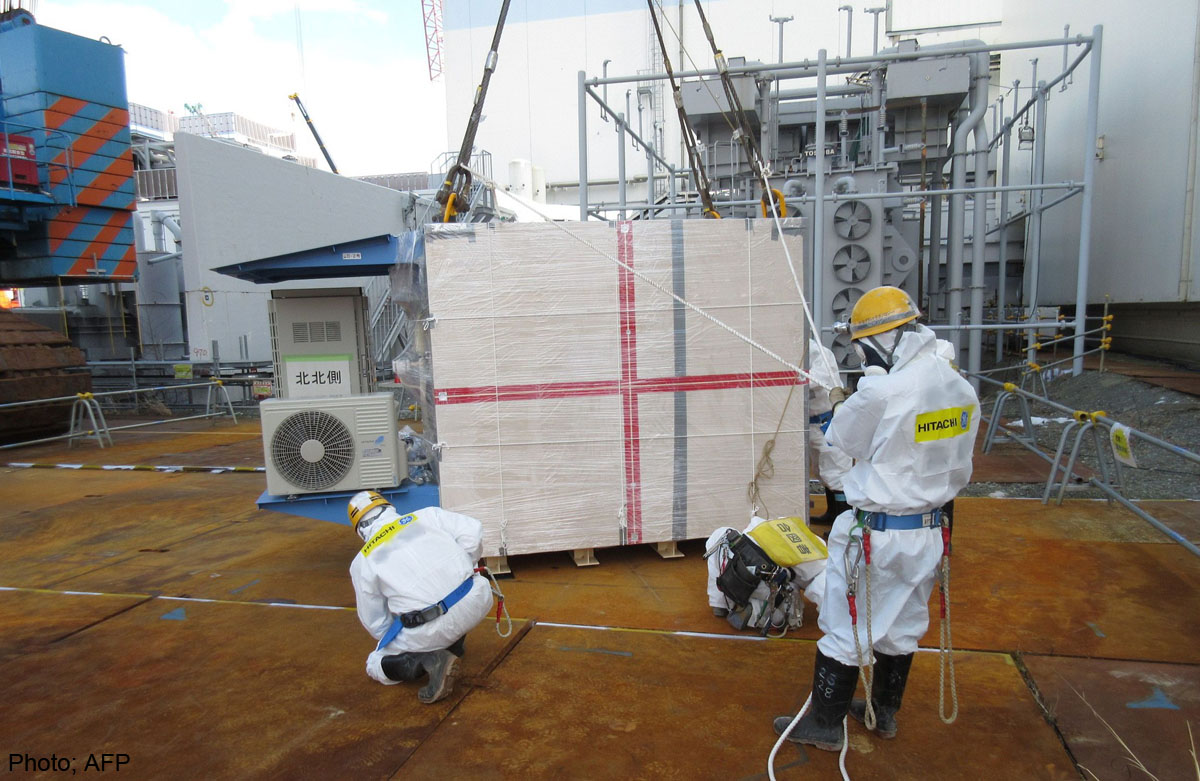 Tokyo Electric Power Co. opens the refrigerator facility for the Fukushima No. 1 nuclear power plant to the media on Wednesday.
The facility is being used to create a frozen soil wall, freezing the ground around the No. 1 to No. 4 reactor buildings over a circumference of about 1.5 kilometers and to a depth of 30 meters.
The aim is to prevent groundwater from entering the buildings.