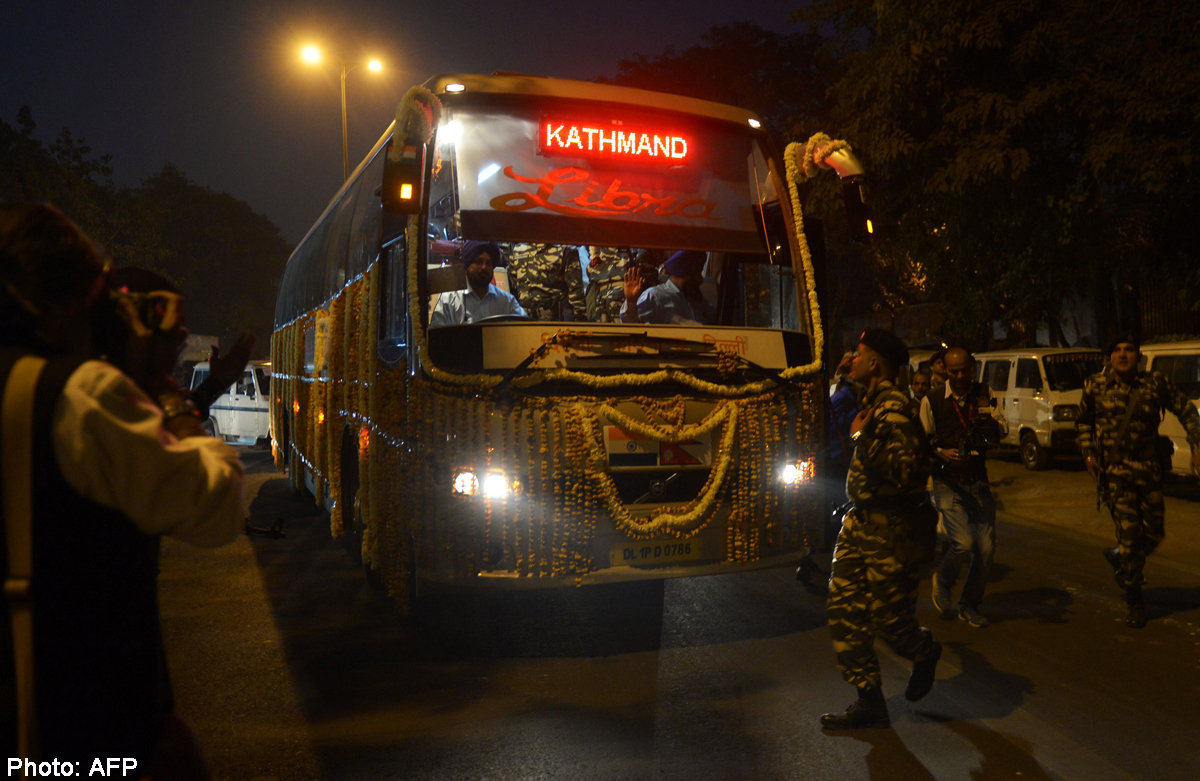 The bus service is touted to be a major boost in terms of trade and tourism and will strengthen the relations between India and Nepal.
On Nov 25, prime minister Narendra Modi and his Nepalese counterpart Sushil Koirala flagged off the Kathmandu-Delhi bus service called Pashupatinath Express from Kathmandu. "I wish you all the best, this is a very good beginning," PM Modi told passengers aboard the bus, which will travel to Kathmandu, Bhairawa, Sanauli, Gorakhpur, Lucknow and New Delhi.
In New Delhi, road transport and highways minister Nitin Gadkari flagged off the Delhi-Kathmandu bus service (above) and said the government was planning to start similar services to every neighbouring country soon.
The Delhi Transport Corporation will run the luxury Volvo bus on the Delhi-Kathmandu bus route, which will cover Agra, Lucknow and Gorakhpur. The fare will be Rs2,300 (one way).
Get a copy of tabla! for more stories.