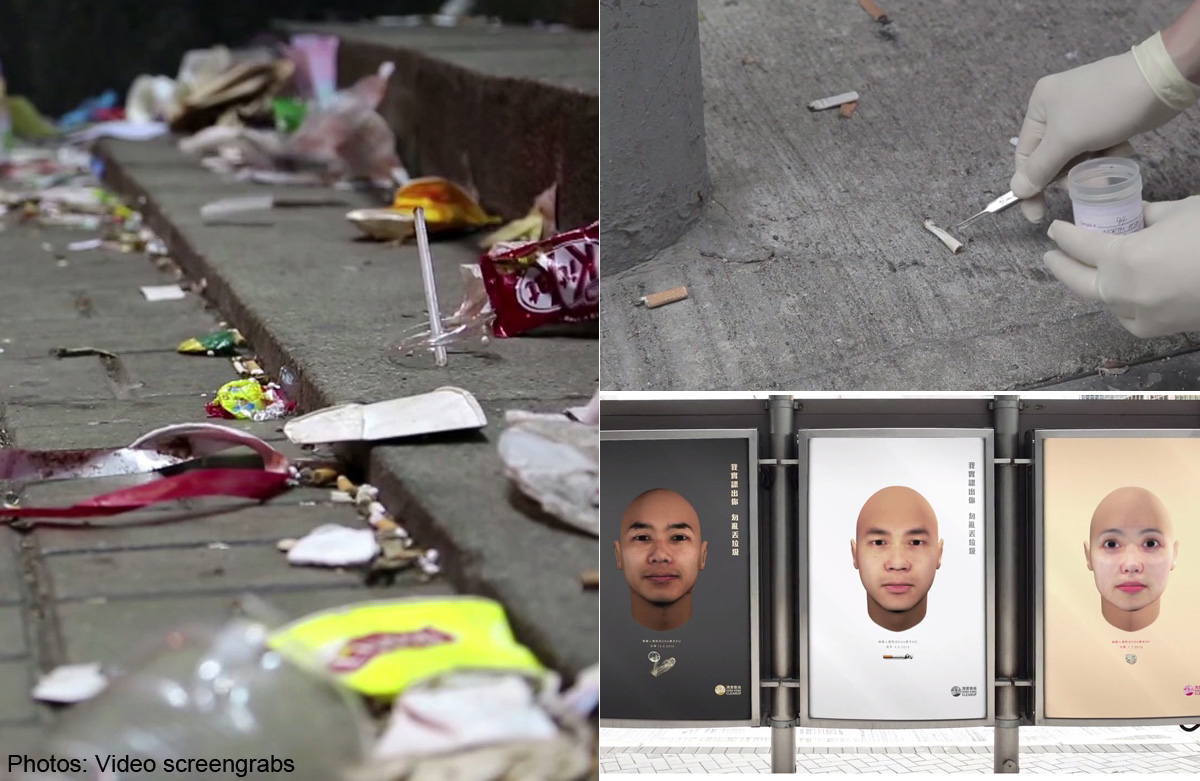 Litterbugs in Hong Kong will now think twice before leaving their waste behind, after the launch of a new city-wide campaign that aims to tackle the problem by identifying and publicly shaming the irresponsible parties.
The "Face of Litter" campaign hopes to raise awareness to the extent of littering on the island city, and encourage people to change their behaviour by using DNA technology to pinpoint those responsible.
The campaign, which was launched by marketing communications firm Ogilvy and Mather Hong Kong for the Hong Kong CleanUp Initiative, will see litter collected from targeted key locations. The garbage collected will then undergo analysis to create DNA-based composites of the perpetrators.
The data will then be used to create a visual representation of the litterbugs. It will also be combined with other factors, such as demographic data based on the type of litter and where it was collected, to determine the approximate age of the offender.
Poster portraits of the litterbugs will then be placed across the city as well as online.
A staggering 16,000 tons of waste is dumped in Hong Kong every day, but the problem of littering remains endemic due to difficulties in enforcing punishments.
Reed Collins, Chief Creative Officer at Ogilvy & Mather Hong Kong, said: "Litter is such a major problem in Hong Kong, and thanks to newly available DNA technology we can now put a face to this anonymous crime."
Lisa Christensen, founder and CEO of The Hong Kong Cleanup revealed that more than 3.89 million kg's of litter was collected from Hong Kong's streets, coastal areas and trails, saying that the city suffered from a serious 'pick up after me' mentality.
"We are thrilled to be part of this innovative campaign, which is sure to have a positive impact on people and the community," she added.
seanyap@sph.com.sg
Ogilvy & Mather HK - 'The Face of Litter' from Work that works on Vimeo.