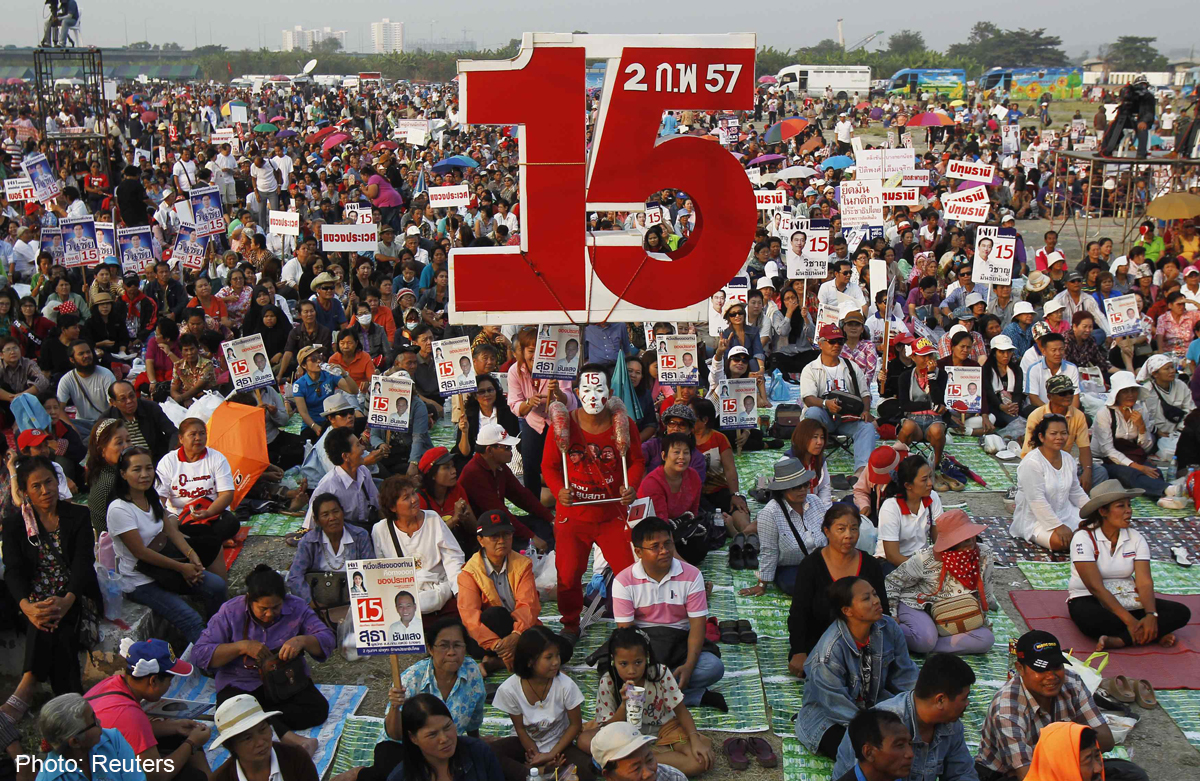 BANGKOK- Foreign embassies, and particularly those located near potential rally sites, yesterday expressed concern ahead of the mass rally and so-called Bangkok shutdown on Monday, the Foreign Ministry's permanent secretary Sihasak Phuangketkaew said.
Some 20 foreign embassies on Silom, Sathorn and Wireless roads could be affected by the demonstrations.
Sihasak was speaking after briefing foreign diplomats about the situation.
Of the 63 representatives from 50 countries, 28 were ambassadorsfrom France, Germany, Denmark, Italy and Canada. Thailand, as a host country, is committed under the Geneva Convention to provide safety for the envoys and their staff as well as ensure they have ease of travel.
Sihasak said he had briefed the diplomats about the safety measures the government was taking and ensured them that the government would solve the problems in a peaceful way and in line with democratic principles.
The Centre for the Administra-tion of Peace and Order (CAPO) will be in charge of ensuring the safety of foreign diplomats, embassies and staff.
He quoted some foreign diplomats as expressing concern at reports that the anti-government protesters will close down many intersections in the capital and hence make it difficult for them to enter and leave their embassies without problems.
He said the French ambassador was particularly concerned because his staff are currently working in the compound of CAT Telecom on Charoen Krung Road while the embassy is under renovation and had its electricity disconnected during earlier protests.
The German ambassador to Thailand was also worried about rumours that protesters would seize the two airports.
"I have confirmed that the rally leader Suthep Thaugsuban has guaranteed there will be no shutting down of the airports," Sihasak said.