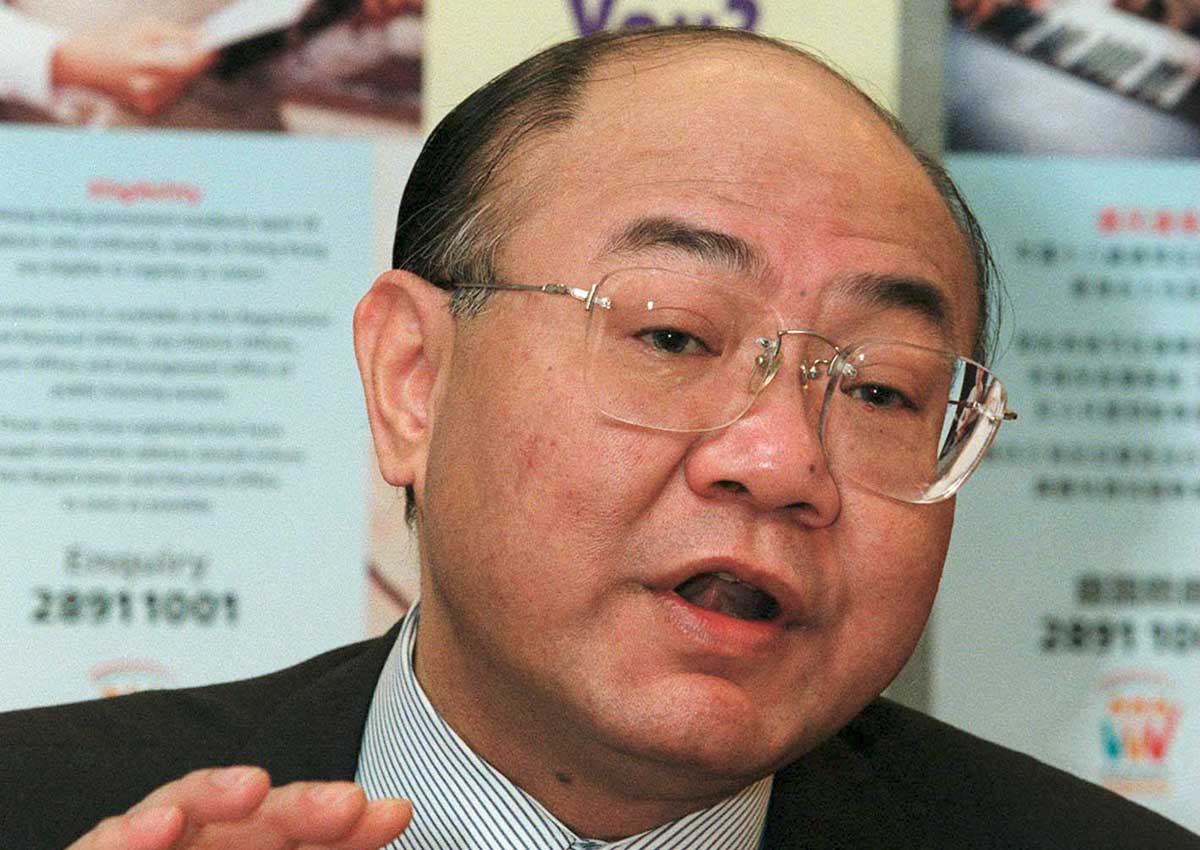 The race for Hong Kong's top job is on - after a retired judge became the first person to declare he wants to be the city's next chief executive.
At a press conference to officially announce his intention to run yesterday, former justice Woo Kwok Hing said Hong Kong "has become too polarised and fragmented".
"Politically, we have reached a stalemate," said the 70-year-old.
He also said he believes he has what it takes to lead Hong Kong.
"I believe my experience as barrister and judge in the past 46 years has imparted in me a deep understanding of multiple aspects of Hong Kong society and culture," said Mr Woo, who was chairman of the Electoral Affairs Commission from 1993 to 2006 and also vice- president of the Court of Appeal.
Just a few hours earlier, Ms Regina Ip, a former secretary for security who now heads the New People's Party, had expressed interest in running for election.
Ms Ip, 66, said in a radio interview that she has started preparations and intends to announce her decision after a 1,200-strong Election Committee is assembled in December. The committee will be picking the city's new leader on March 26 next year.
A potential candidate whose name has been bandied about is Finance Secretary John Tsang, 65. Local media citing reliable sources in Beijing reported that Mr Tsang had apparently shown interest in being a candidate. Chief executive candidates have to be vetted and approved by China. Mr Tsang's office declined comment on the reports.
Former Legislative Council president Jasper Tsang, 69, said in July that he will consider running "if no one else really wants to run".
While current Chief Executive Leung Chun Ying, 62, is said to be eyeing a second term, he is highly unpopular.
Analysts are not surprised by the number of people showing an interest in the city's top job.
"They think they have a chance to challenge for chief executive position. Many people feel C.Y. (Mr Leung) does not have Beijing's blessings," said Professor Lau Siu Kai, vice-chairman of the Beijing- backed Chinese Association of Hong Kong and Macau Studies.
The city's first chief executive race in 1997 had four candidates, but subsequent elections did not see that many serious contenders.
"Beijing has yet to make up its mind," Prof Lau said. "This situation of uncertainty encourages many to step into the picture."
Political analyst Willy Lam said the fact that Mr Woo is not linked to any political party would be his "trump card". Dr Lam noted that Mr Woo criticised Mr Leung's handling of the Wang Chau public housing project in the New Territories. The government has been accused of colluding with triads, businesses and rural leaders to cut the number of public housing units from 17,000 to 4,000, a charge it denies.
Mr Woo said Mr Leung failed to "address public grievances and halt the division of society".
"I believe he decided to run to make a personal statement on how Hong Kong should be run and also to air his grievances with C.Y. Leung's administration," said Dr Lam.
joycel@sph.com.sg

This article was first published on Oct 28, 2016.
Get a copy of The Straits Times or go to straitstimes.com for more stories.