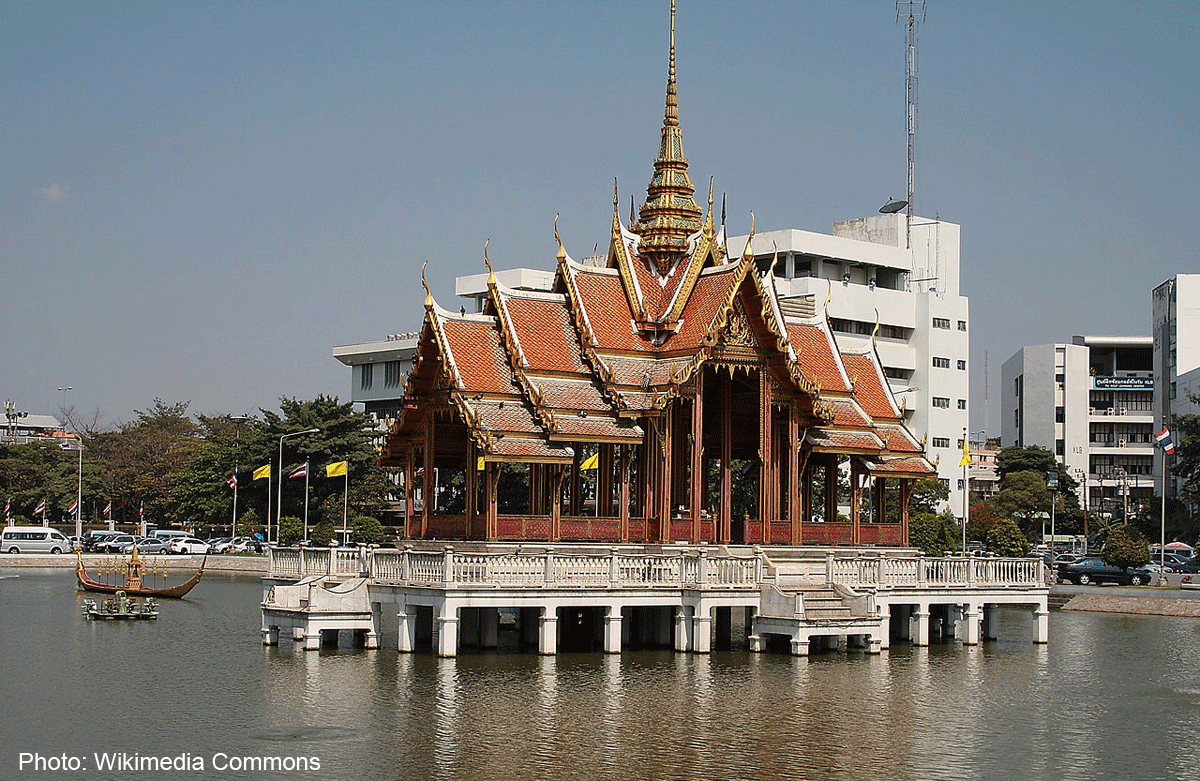 In a seminar on the topic of "Uniting university students' power for reform" - held by the National Reform Council (NRC) yesterday - many students shared the view that teachers and university professors should be scrutinised on their moral and ethical outlook.
In this second day of the forum, enthusiastic students were divided into groups to examine their best ideas and proposals for the Constitution Drafting Committee (CDC) and NRC members.
One team - "Orange" - proposed that because of the importance of teachers and professors to the education system, they should be scrutinised on their ethical and moral attitudes before working to influence students.
"There should be a new organisation pushing forward students' ability, scrutinising the curriculum and ensuring all student [results] are based to the same standards," a representative of the orange team said.
Meanwhile, another group, the Blue Team, proposed that what students were taught must be focused more on how to apply this learning in real life. They urged a national student council to push their plans into law.
"[It was necessary] for a curriculum to include inserted morals, integrity and ethical areas as well," a representative of the blue team added.
However, the Green Team voiced concern there were many unnecessary courses for students and these subjects should be eradicated from the curriculum.
The Red Team urged the Ministry of Education to examine the qualifications of people who would be teachers and professors, proposing that academics should involve psychology in their teaching.
The Pink Team urged the necessity for a "study pathway" arranged for all students, supporting their interests in order to lay down a better future for them.
"We would suggest this study pathway for each student, similar to a career path, would help students to know [the direction to focus their study efforts] before they graduate, in order for them to have a better future and avoid struggle later in their lives," the pink team said.
The composition of these teams included King Mongkut's University of Technology Thonburi, Chulalongkorn University, Suranaree University of Technology, Ramkhamhaeng University, and Naresuan University.
Meanwhile, NRC member Prasarn Mareukpitak said the forum had accomplished its objective of passing on students' ideas on national reform.
"This forum and related agencies have been acknowledged for their useful information by people in the education area, [information] that could affect education reform directly," he said.
Prasarn also said he would push for similar forums to be held throughout the country, and ensure that all students' voices are heard in plans for wide-ranging national reforms.
CDC member Thawilwadee Bureekul, who is responsible with a panel to gather public opinions and participation, explained that charter drafters would take students' proposals seriously and study their ideas carefully.
Thawilwadee said if there were students with contrasting ideas in areas of national reform, they could offer opinions to the NRC and CDC and related agencies, which were willing to listen to all proposals.