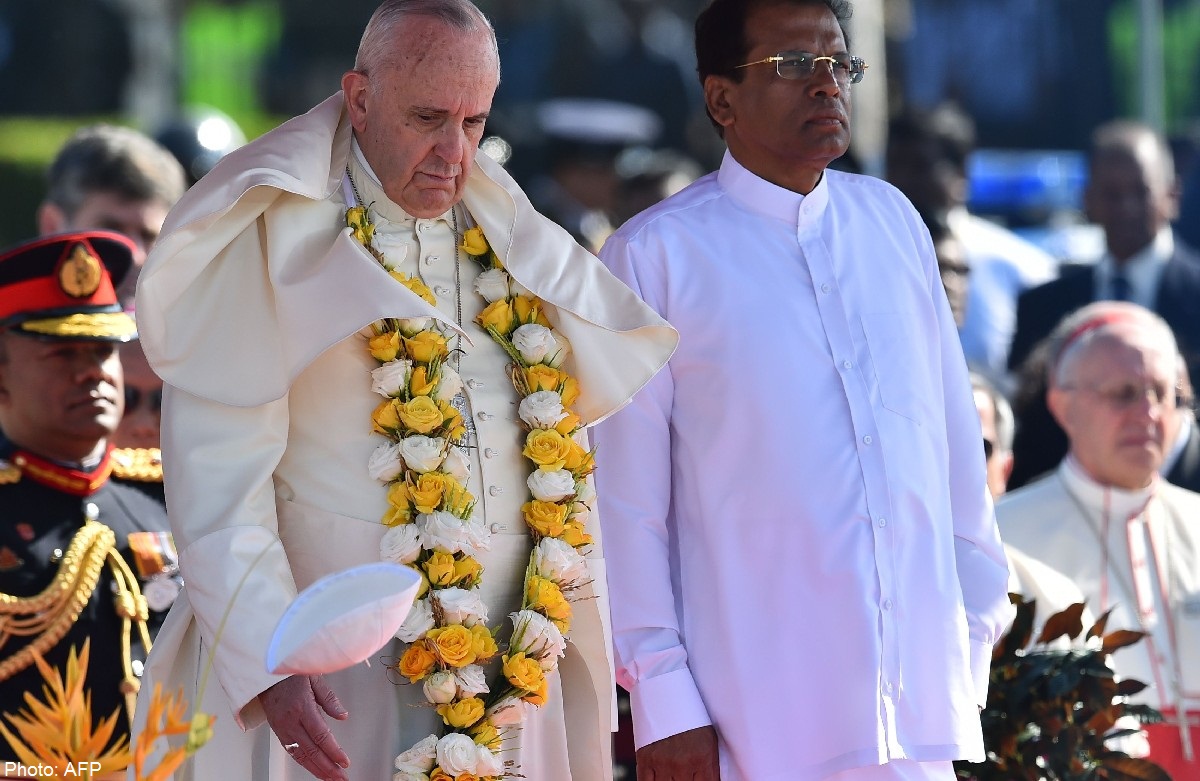 COLOMBO - Pope Francis on Tuesday cancelled a planned meeting with Sri Lankan bishops, with one security official saying he was "exhausted" after a long journey from the airport exposed to the hot sun.
The 78-year-old, who arrived in Colombo Tuesday on an Asia tour that will also take him to the Philippines, took over an hour to travel into the city from the airport on roads thronged with well-wishers.
The pope travelled in an open-top car with no protection from the strong sun and after a long overnight flight from Rome.
Vatican spokesman Federico Lombardi said only that the meeting with the bishops had been cancelled due to the pope's late arrival from the airport.
But a source working on security arrangements who asked not to be named told AFP the pontiff looked "exhausted" after his journey.
Pope Francis has shunned the pomp of his predecessors, and said earlier this year he prefers not to use the bulletproof "popemobile" favoured by previous pontiffs.
Journalists travelling with him said he appeared on good form during the flight.