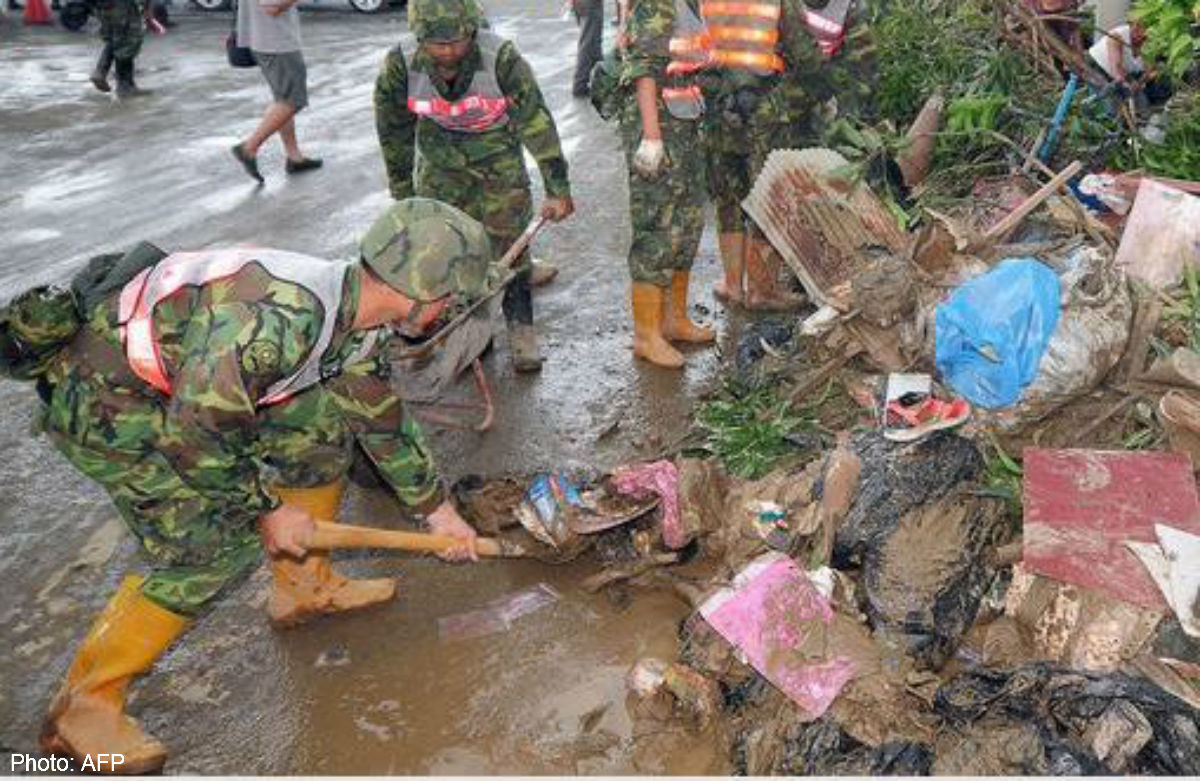 TAIPEI - The Central Weather Bureau (CWB) yesterday announced heavy rain warnings for the mountainous areas in Kaohsiung and Pintung Counties.
The CWB also said that heavy rain may hit the northern and the central parts of Taiwan on Wednesday.
Due to the stationary front that is hovering over Taiwan, the CWB continued to release warnings of extremely heavy rain for most areas of the country, with the mountainous areas in Kaohsiung and Pingtung Counties likely to be most severely affected.
According to the CWB, the accumulated precipitation in Kaohsiung County's Tauyuan District had already reached 169.5mm yesterday, which topped all recorded accumulated precipitation across stations in Taiwan.
The CWB said that the accumulated precipitation recorded in Tauyuan District was very close to the standard for extremely heavy rain.
The recorded amount of accumulated precipitation in Renai Township in Nantou County reached 150.5mm yesterday, the level of heavy rain.
Cheng Ming-dean (鄭明典), chief meteorologist of the CWB, said that a convection cell was formed from the front, which resulted in heavy rain hitting the central part of Taiwan yesterday.
Cheng said that convection cells can easily be formed, and each convection cell can bring a few hours of heavy rain.
Based on past cases, Cheng said, convection cells could be coming toward the eastern part of Taiwan, and they could bring many waves of heavy rain with the help of the stationary front.
Alishan Highway to Be Closed for Safety
Alishan Highway was closed last night due to the massive landslide that blocked the roads after days of heavy rain, the Directorate General of Highways (DGH) announced yesterday.
The DGH said, however, that the highway will be opened for single lane traffic on Wednesday morning.
According to the DGH, heavy rain has been hitting the Alishan area since May 6, which caused a massive landslide on an area of highway. After clearing work, the highway was opened for single lane traffic.
However, the accumulated precipitation reached 110mm yesterday and fallen rocks continued to hit the road after heavy rainfall; the DGH announced the closure of the highway last night and the highway will be reopened for single lane traffic when sufficient progress has been made.