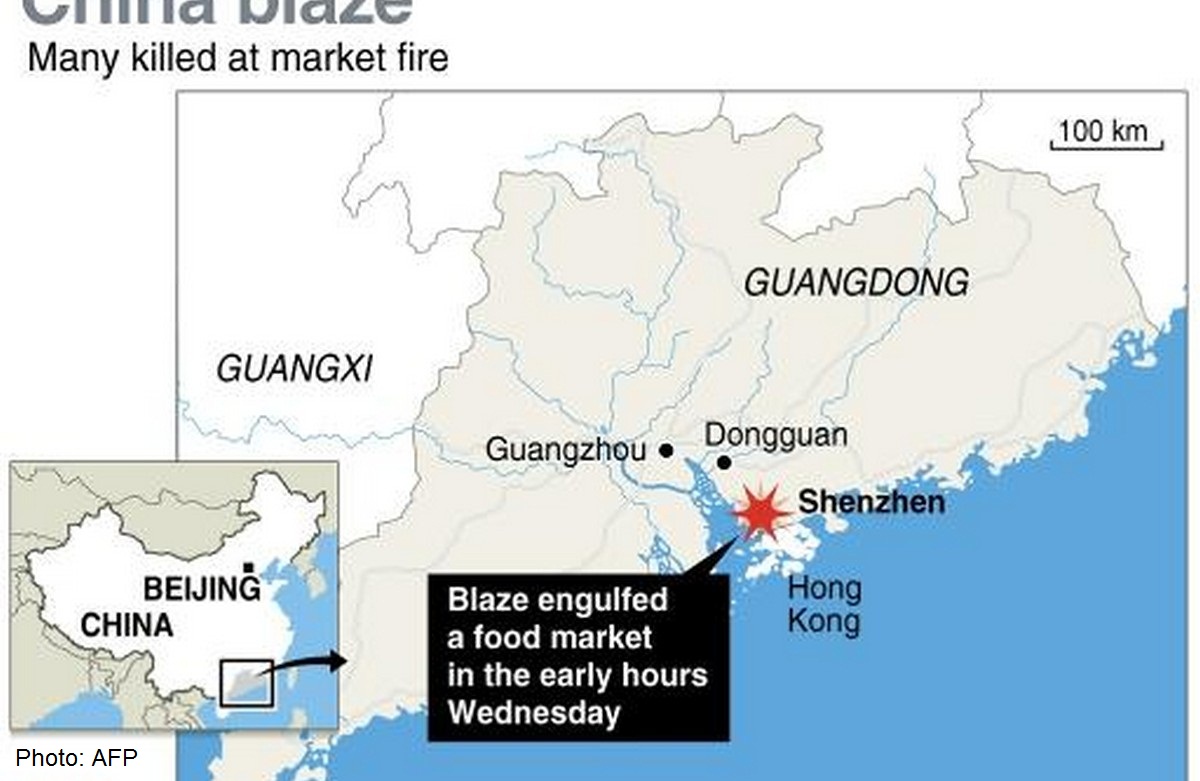 BEIJING - A fire at a market in southern China has killed 16 people, who were all living in their stalls when the blaze broke out, state media reported on Wednesday.
The fire broke out at the market in the booming export-hub city Shenzhen in the early hours of the morning, the official Xinhua news agency reported.
A city fire department spokesman told Xinhua that commercial tenants worked and lived in the stores in the market. The cause of the blaze, he said, was still being investigated.
China, the world's second-largest economy, has a poor record on workplace safety. Fire exits in factories, office buildings and shops are often locked to prevent workers taking time off or stealing, or blocked entirely.
A fire at a poultry slaughterhouse in the northeastern province of Jilin in June killed 120 people, blamed on poor management, lack of government oversight and locked or blocked exits.
Many industrial accidents happen in the huge coal mining industry, in which more than 1,300 people died last year from explosions, mine collapses and floods.