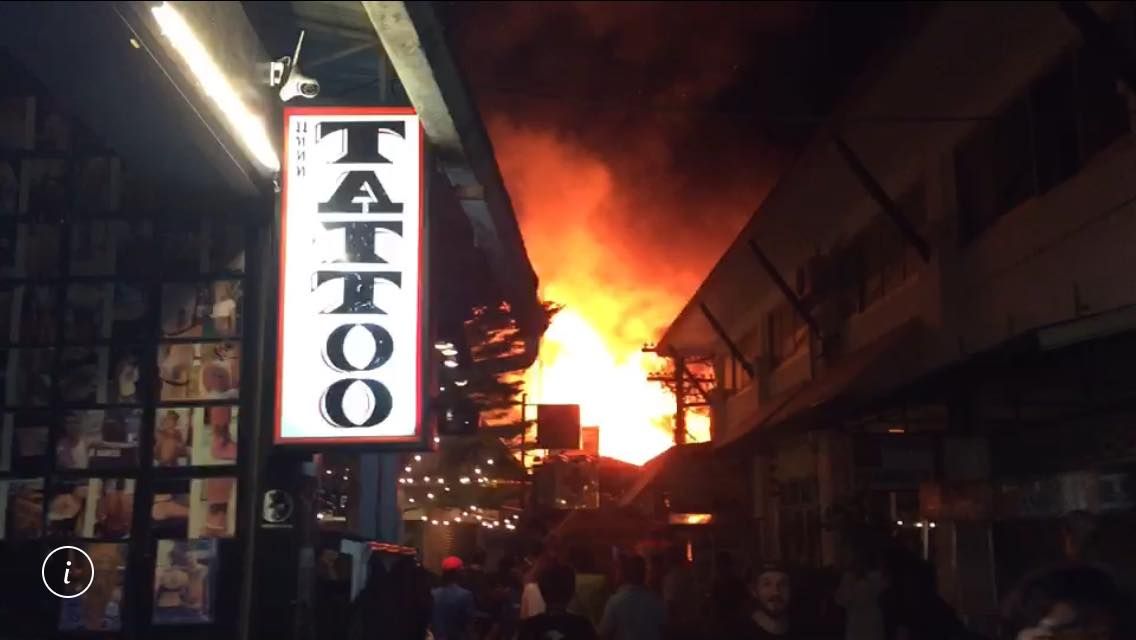 Following a fire that destroyed 25 houses on Phi Phi Island on Tuesday night, slightly injuring nine people, Krabi Governor Pol Lt-Colonel ML Kitibodhi Prawit yesterday said mobile water pumps would be installed as a short-term solution to the reported lack of water sources and fire engines to fight fire.
In the long term, he said a system of water pipes had to be installed with fire hydrants at key areas on the famous tourist island. Phi Phi Island's lack of fire-fighting infrastructure was also addressed by deputy governor Apinan Pheukphong, who inspected the scene shortly after the fire was brought under control.  
Apinan said the matter had to be urgently resolved because the island was crowded with shops, residents and visitors, but did not have a proper fire-extinguishing system. He said he would discuss the matter with related agencies to identify more effective measures. 
Photo: The Nation/Asia News Network
The source of the blaze, which caused damage estimated to be worth at least Bt25 million (S$1.05 million), was still being investigated by police, although witnesses said it might have stemmed from the explosion of a cooking-gas cylinder at a restaurant.  
Kitibodhi, who joined police and officials late yesterday morning to inspect the scene, which was sealed off to the public, also set up tents as a "one-stop service" centre to aid people affected by the fire.
Three Thais and six foreigners – two Brazilians, three Argentineans and one Israeli – sustained slight injuries including minor burns and smoke inhalation and were discharged after receiving treatment at Koh Phi Phi Hospital and a private clinic.
Photo: The Nation/Asia News Network
Police said the fire broke out at October Hostel near the entrance to Slingy Bar at the market in the middle of island at almost 9pm and then swept to other shops.  About 200 people including residents and tourists fought the blaze, which was put out at 11.15pm.