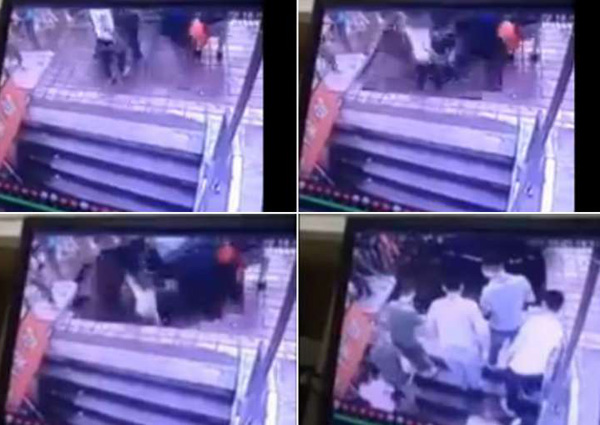 CHINA - Five people were swallowed by a sinkhole at a bus stop in China when the ground suddenly caved in under their feet on Saturday (Aug 22).
Security camera footage, captured in Heilongjiang province, shows a number of people standing around the area before the ground breaks apart.
Four of them fall into the hole while one person can be seen clinging on to a metal bar just below the surface of the pavement.
All five manage to climb out of the hole with the aid of bystanders.
See also: Australian tourist falls into Naia 'sinkhole'
According to local reports, four were hospitalised and treated for minor injuries. The cause of the incident is under investigation.
General and industrial safety standards in China were in the spotlight recently with the Tianjin explosion that killed more than 100 people, and a spate of incidents involving machinery like escalators and lifts.

This article was first published on August 26, 2015.
Get a copy of The Straits Times or go to straitstimes.com for more stories.