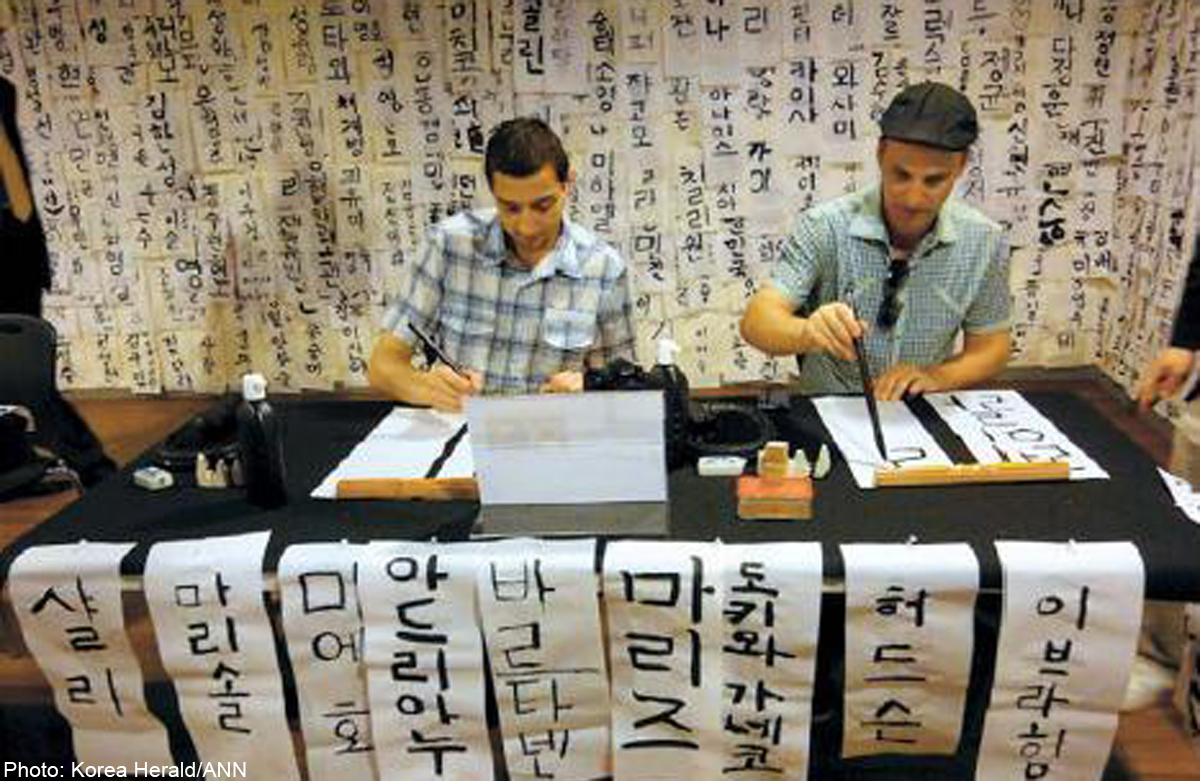 KOREA - Participants at the World Script Symposia 2014, a festival of arts and scripts, adopted a declaration to promote the diversity and preservation of different writing systems on Oct. 26.
"Scripts constitute a key part of the endeavour to protect and restore cultural diversity worldwide," says the "World Script Seoul Declaration."
"All scripts have their own unique value, there can be no superior or inferior script. Therefore, preserving diversity is an important symbol demonstrating that human rights are being protected."
The festival, in its first year, brings a plethora of cultural programs, art exhibitions, lecture series and discussions to different venues at Sejong Center for the Performing Arts in Gwanghwamun, central Seoul, for 10 days from Oct. 24 to Nov. 2
Lee Eo-ryung, a former culture minister, said during the opening ceremony of the festival that another revolution in script ― equal in scale to the adoption of print technology ― is occurring due to the spread of digital technology: "We are situated at an important crossroads between the death of script and the new era of revolution in script."
The festival programme includes "Taste the Script," at which 22 different artists, including industrial designers, architects and painters, designed an installation art work with each incorporating a designated script, such as Hangeul, Chinese characters and the English alphabet. Visitors can see the creative work while walking around the exterior of the Sejong Center.
People can also try out writing ancient scripts, including Egyptian, Sumerian and Cretan hieroglyphs, on clay tablets during the festival.
"The festival asks one question: What would it be like if we lost our own writing system?" said Yoo Jae-won of the World Script Institute, the festival's organizer, during a press conference in early September. "The festival was launched to make people think about the importance of scripts for 10 days and have fun as well with various scripts."
The World Script Symposia runs through Nov. 2. For more information, visit scriptsymposia.org.
sahn@heraldcorp.com