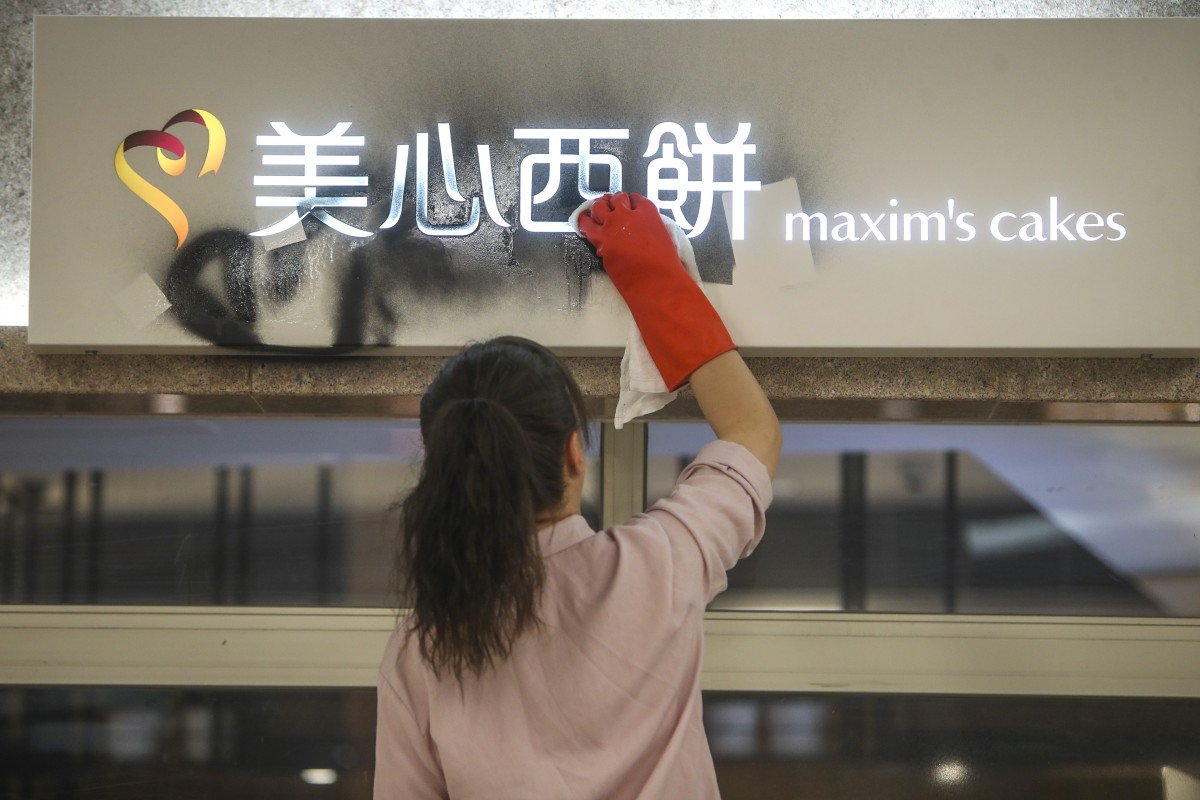 The daughter of the founder of catering giant Maxim's Group has hit out at Hong Kong protesters who vandalised the company's eateries because of her political stance, blaming the city's education system for a failure to nurture a sense of national identity in local youths.
Annie Wu Suk-ching made the remarks in an interview with the China News Service agency after protesters escalated their attacks and vented their anger on businesses under Maxim's because of earlier comments she made against the anti-government demonstrations, which were triggered by the now-withdrawn extradition bill.
Wu, founder of the first mainland China-Hong Kong joint venture, Beijing Air Catering, admitted the local restaurant chain had been affected after she spoke at the UN's top human rights body last month about the unrest engulfing the city.
"To counter others, they desperately launch personal attacks, to strike at anything that is related to us. I absolutely have no links with Maxim's personally because I don't work at Maxim's," Wu said in the interview released on Wednesday night.
"[Maxim's employees] work every day. Now it makes them mentally stressed during work. So I don't think it's an economic problem. It's not a problem against the [extradition] bill. It's a political problem. It's political suppression."
In September, Wu and Macau casino heiress Pansy Ho Chiu-king spoke on behalf of the Hong Kong Federation of Women, a pro-government organisation, presenting its views on the city's political crisis at the United Nations Human Rights Council.
In an earlier media interview, Wu criticised the protesters' siege of the airport and damage to public facilities, saying the moves hurt how the world viewed Hong Kong.
Since then, Maxim's has become a target of protesters who have boycotted and vandalised many shops under the group across the city.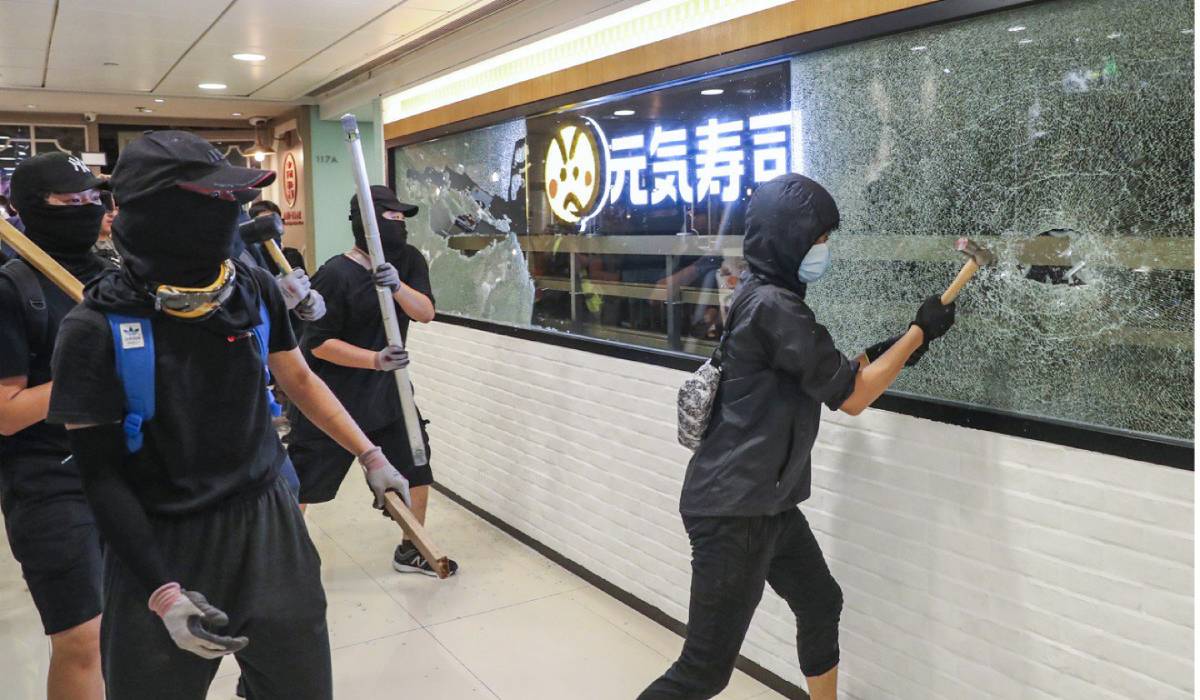 Online photos and video footage showed radical protesters smashing windows at outlets such as Genki Sushi, Maxim's Chinese restaurants and Starbucks while defacing their shopfronts and logos with spray paint.
A Maxim's spokesman declined to reveal how many restaurants have been damaged.
Wu told the news agency that the education system after the city's 1997 handover from British to Chinese rule had failed. She highlighted what she said was a lack of education about Chinese history among locals from the kindergarten level.
"[The Education Bureau] does not nurture children to learn about our country from a young age. They haven't seen a flag-raising ceremony and don't sing the national anthem. Since the handover, I feel this aspect has been a big failure," she said.
"These children have grown up, they have already graduated from secondary schools and universities. They totally feel they are not Chinese. They feel they have grown up in Hong Kong and they are Hongkongers."
But education sector lawmaker Ip Kin-yuen said Wu might have misunderstood the city's education system, arguing that many schools had flag-raising ceremonies and students had to sing the national anthem.
Ip also said all secondary schools had Chinese history in the curriculum, while kindergarten and primary school pupils could learn about Chinese culture and history in other subjects.
"It's unfair if we blame the [political] problem on education. The social movement is not driven by the education system, but the administrative problems of the government."
This article was first published in South China Morning Post.