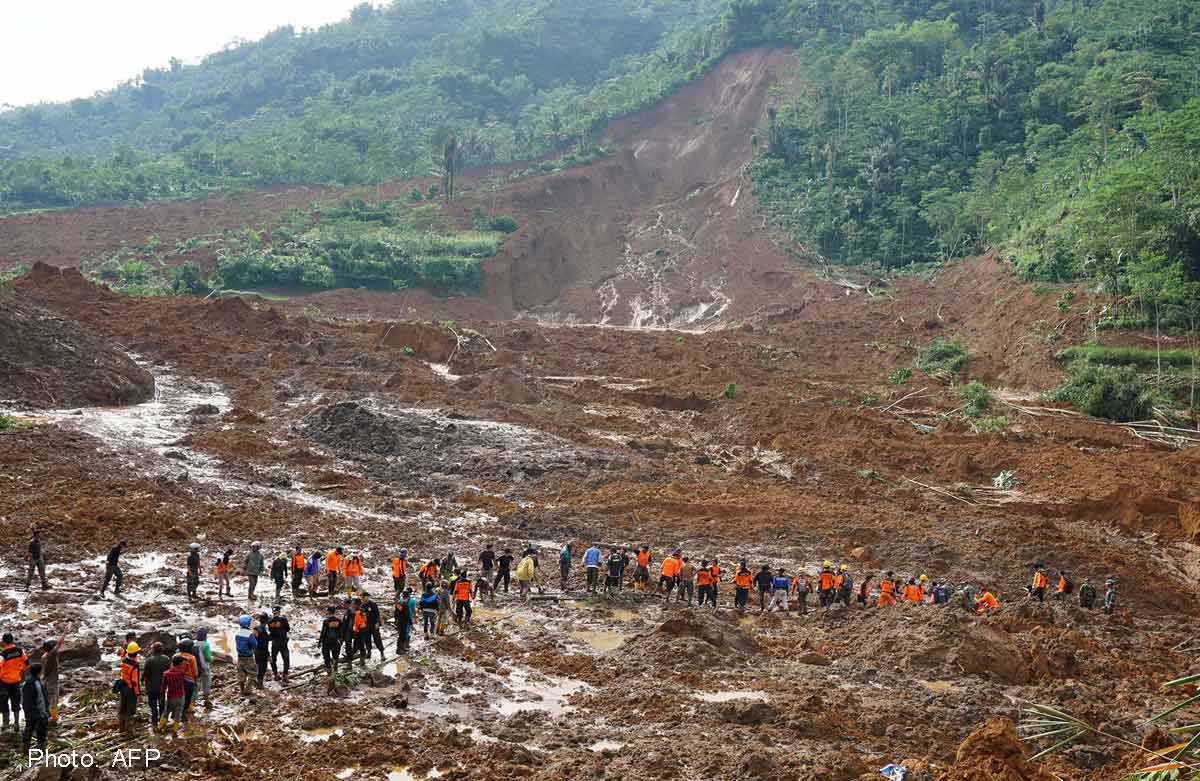 JAKARTA - Four people were killed and nine others remain missing after a landslide buried homes on Indonesia's main island of Java, an official said Wednesday.
A landslide triggered by a pipeline explosion on Tuesday engulfed eight homes and trapped villagers in a West Java village.
The pipeline, belonging to a geothermal project in the area, had been damaged in a previous landslide caused by days of torrential rain.
"The search for victims of the landslide continues," said Sutopo Purwo Nugroho, spokesman for the National Disaster Management Agency.
More than 100 residents, fearing further landslides, had taken refuge in a village hall, he added.
Landslides are common in Indonesia, one of the world's most natural-disaster prone nations.
The national disaster agency estimates around half the country's 250 million population live in areas prone to landslides.