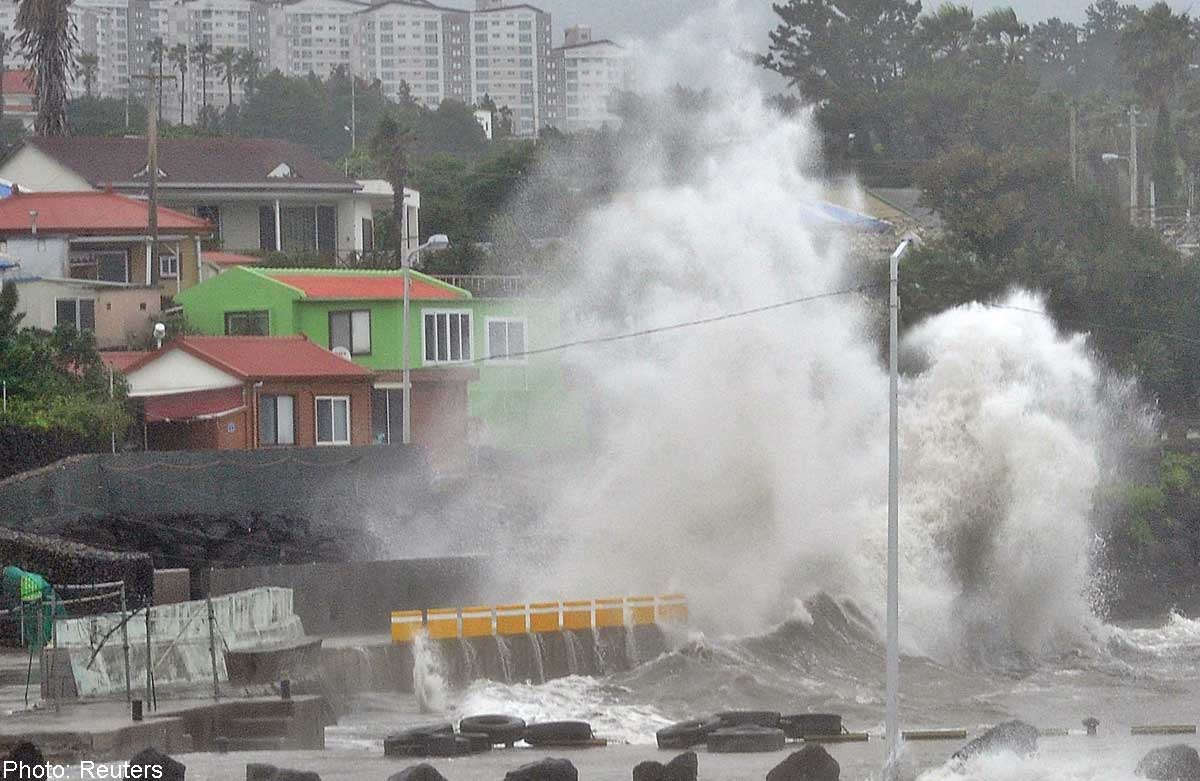 What:Typhoon Neoguri
WHERE: Japanese island chain of Okinawa
WHEN: Tuesday
CASUALTIES: At least three people dead
Typhoon Neoguri bore down on the Japanese mainland yesterday after slamming into the southern Okinawa island chain, killing three people in the country and leaving a trail of damage in its wake.
Areas outside the typhoon's immediate path were also lashed with heavy rain, with a landslide in Nagano prefecture on the biggest island of Honshu, swallowing a house and killing a 12-year-old boy who was inside, according to major media including national broadcaster NHK.
The typhoon packed gusts of up to 162kmh and could hit the southern main island of Kyushu today, the national weather agency said.
Officials said Neoguri would bring torrential rain and warned of the risk of flooding and landslides, after the storm forced half a million people to seek shelter in Okinawa on Tuesday.
By yesterday afternoon, the typhoon was churning in the East China Sea headed towards southern Japan, as round-the-clock television footage pinpointed its latest location.
In the Okinawan capital of Naha, traffic lights went out and television footage showed split trees, signboards flying in the wind, and a destroyed restaurant, with the shattered building blocking a street.
The weather agency warned that as much as 300mm of rain could fall on Kyushu in just 24 hours through noon today.
Kyushu, situated next to Honshu, where major cities including Tokyo and Osaka are located, was already experiencing heavy rain and strong winds yesterday.
Residents in remote villages and larger communities across the island, where the largest city Fukuoka has a population of more than a million, were being urged to seek shelter before nightfall.
Just over 52,000 households had no power as of noon yesterday in Okinawa, while schools were closed with air and sea traffic halted. In just 12 hours, Okinawa's main island was hammered by twice the amount of rain that usually falls in the entire month of July.
Some in the village of Yomitan were shocked to see muddy water sloshing into their homes as heavy wind and rain pummelled the area.
"I'm 89 years old and this is the first time I've experienced something like this - nature can be overwhelming," an elderly woman in the village told public broadcaster NHK. 

This article was first published on July 10, 2014.
Get The New Paper for more stories.