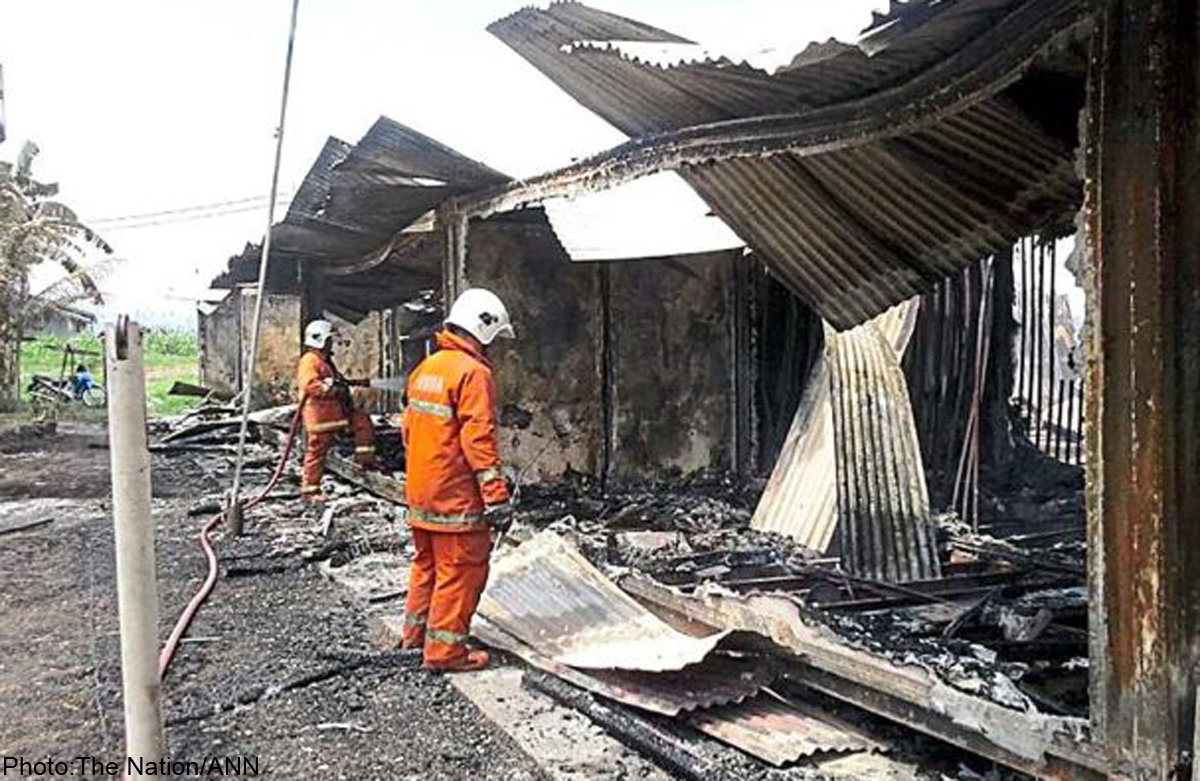 KOTA KINABALU - A five-year-old girl locked inside a modified container was burnt to death in a fire which also damaged six other similar structures used as workers' quarters.
Kabo Boreng was left inside the 6m container by her father Bernados Boro, 29, before he went to work at a nearby chicken farm in Bongawan, 84km south of the state capital.
It is learnt that Bernados and the other workers tried in vain to kick open the door when they saw smoke from the container at about 8.30am yesterday.
Kabo is believed to have accidentally locked herself inside the container. She was alone as her mother was out of town.
Relatives of the family who were at the scene said Bernados sometimes had to lock the door when he went to work or when his wife was not around as he was afraid that Kabo would roam around.
He was just being cautious and did not want his daughter to go missing, said a relative.
But a distraught Bernados told firemen that this time Kabo locked herself in.
Papar Fire station chief Dunstan Peter said: "We asked about the door, and he (Bernados) told us it was his daughter who locked it. However we will investigate further once he is in a better state of mind."
He said the seven containers, which were mainly wood with steel frames, were already 90 per cent burnt when firemen arrived at 8.59am.
"We received the call at 8.34am and could only prevent the fire from spreading further when we arrived," Peter said.
The fire was brought under control at about 9.20am.
Kabo's body has been brought to the Papar district hospital for post-mortem.