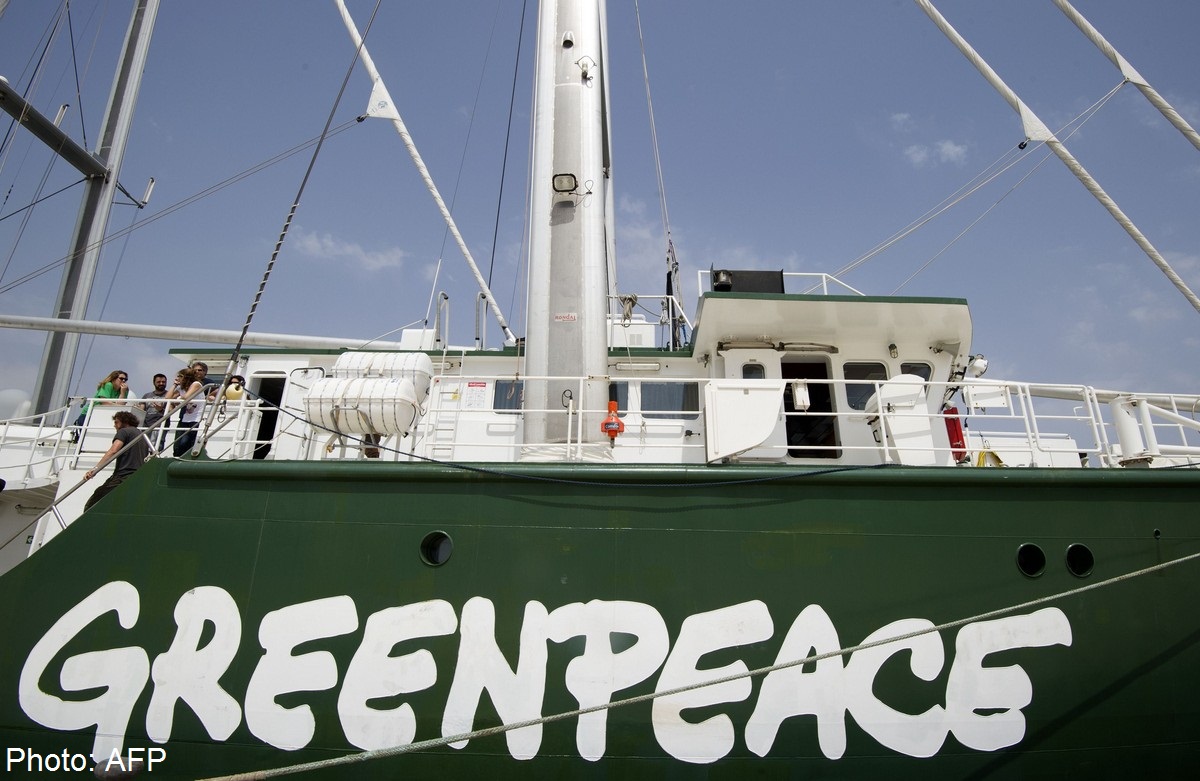 Environment group Greenpeace Indonesia said it had handed over a green petition signed by 113,595 people to President Joko "Jokowi" Widodo during a peaceful rally in front of the State Palace, Central Jakarta, on Monday.
Greenpeace members gave Jokowi the petition, entitled "100 per cent Indonesia Green Peaceful", together with a so-called Green Package, a document laying out the most critical environmental issues in the country collected through a survey.
Greenpeace Indonesia chairman Longgena Ginting said the group aimed to give a gentle push to President Jokowi and his new ministers to be 100 per cent committed to protecting the environment.
"We hope President Jokowi and his Cabinet can become leaders of environmental conservation both at the national and international level," he said in a press statement made available to The Jakarta Post on Monday.
"Now is the time for all groups in Indonesian society, including ministers, to work together to save and conserve the environment," Longgena said.
"It is crucial to have a President who can lead, offer a vision and use his influence, both nationally and internationally, to carry out this process."
To further its 100 per cent Indonesia Green movement, Greenpeace Indonesia has developed a public campaign for environmental conservation, which has drawn a high number of supporters.
"Indonesia has the largest area of tropical forests and oceans in Asia and its biodiversity is the most significant in the world. Anything happening in Indonesia will affect the environment elsewhere in the region. Therefore, Indonesia has a tremendous influencing power in decision-making for environmental conservation at the international level. President Jokowi must take on this important role," he added.
Longgena further said that handing over the petition was crucially important as it would remind the public of the promises Jokowi had made during his presidential campaign.
During his campaign, Jokowi and his running mate, Jusuf Kalla, stated their commitment to protecting the environment, including conserving peatland and the country's remaining natural forests, Greenpeace Indonesia noted.