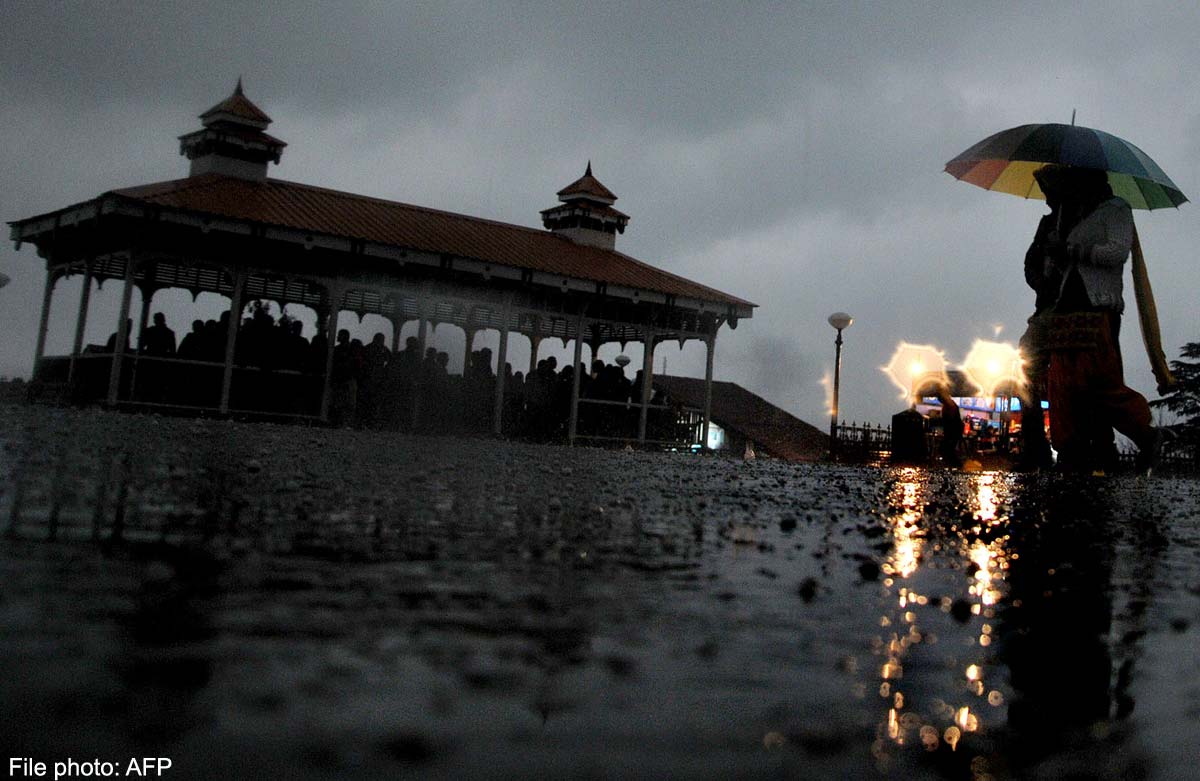 LAM DONG - Hail storms created widespread havoc in Da Lat City in the Central Highlands' Lam Dong Province yesterday, just one day after another heavy hail storm caused vast damage in the province.
The 10 minute-long hail storm and whirlwind in three wards of 9, 11 and 12 in Da Lat City led to the collapse of dozens of houses and greenhouses.
At 3pm, another 15 minute-long, violent hail storm hit the main town of Madaguoi Commune in Da Huoai District blew the roofs off about 100 houses, destroying about 30. Two school buildings also collapsed.
The whirlwind also caused low-voltage electricity poles to collapse, leading to traffic jams and power cuts in many areas. Some casualties were reported.
Da Huoai District authorities mobilised all forces, including policemen, soldiers and young people to help those in difficulties.
Ha Manh Hoan, head of district's People's Committee, said the power network had been restored by 6pm.
On Monday afternoon, a violent hail storm hit Da Lat City and Don Duong District, 40km from the city.
Don Duong District authorities said the 30 minute-long hail storm blew away the roofs 69 residential houses, destroyed 300ha of vegetable fields and 10ha of greenhouse vegetables.
Le Huu Tuc, deputy chairman of Don Duong People's Committee, said the authorities gave VND3 million to VND7 million (S$340) to each household to help them get back to normal.
On April, 2, another hail storm and whirlwind caused VND10 billion damage to the Da Lat City people.
The Lam Dong Province's hydrological and meteorological forecasting centre said more rain along with whirlwinds could occur over a large area in the province in coming days.