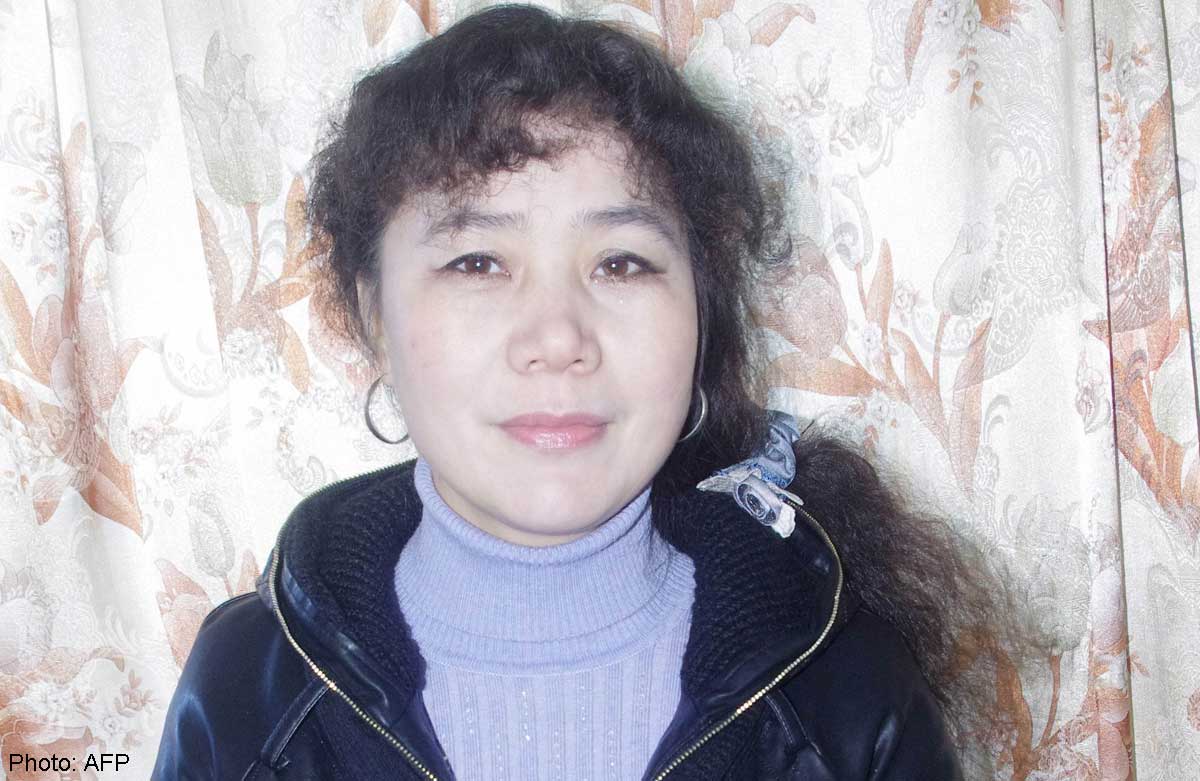 BEIJING - Three Chinese anti-corruption activists were sentenced to up to six and a half years in prison on Thursday, a lawyer said, the latest in their grass-roots movement to be jailed despite an official drive against graft.
A court in the central province of Jiangxi sentenced Liu Ping and Wei Zhongping to six and a half years and Li Sihua to three years, Li's lawyer Zhou Ze told AFP.
The three had taken photos of themselves last year holding banners urging government officials to disclose their assets as a curb against corruption.
Liu and Wei were found guilty of disrupting public order, "using evil religion to sabotage law enforcement" and "picking fights and provoking trouble", while Li was convicted only of the final charge.
Zhou said it was up to the three to choose whether to appeal but added: "Does it matter? The ruling in an appeal is already decided."
Liu and Wei's six-and-a-half-year sentences are the longest handed down to members of their New Citizens Movement so far.
China's courts are controlled by the ruling Communist Party and have a near-perfect conviction rate.
"From the beginning we knew this was a political case, so we had prepared ourselves psychologically," Liu Ping's daughter Liao Minyue told AFP.
"I was not allowed into the court to hear the verdict, and there were a lot of police outside," she said, adding that she felt "very upset" about the outcome.
Under President Xi Jinping, who ascended to the top of the party in late 2012, China has cracked down on dissent including prosecuting around a dozen of the New Citizens.
Participants in the loose and moderate group held small periodic protests and focused on issues such as corruption, migrant rights and education.
Party leaders have also vowed to root out rampant official corruption, but fear that organised popular movements could challenge their control.
A founder of the New Citizens Movement, lawyer Xu Zhiyong, was sentenced to four years' jail in April.
Numerous other Beijing-based participants have also received prison terms of several years for disrupting public order.
"The charges against these activists were preposterous from the very beginning," William Nee, a researcher for campaign group Amnesty International, said of the Jiangxi trio in an emailed statement.
"The harsh sentences are just the latest moves in the politically motivated crackdown on the New Citizens Movement."
Authorities have also sought to stifle online social networks - a useful way to organise activities and share information and ideas - by threatening to jail those who spread "rumours".
They detained rights lawyers and activists ahead of the sensitive June 4th anniversary of the deadly 1989 crackdown on pro-democracy Tiananmen protests.
Among those, the prominent rights lawyer Pu Zhiqiang - who had represented one of the Jiangxi activists - was arrested last week on suspicion on creating disturbances and illegally obtaining personal information.