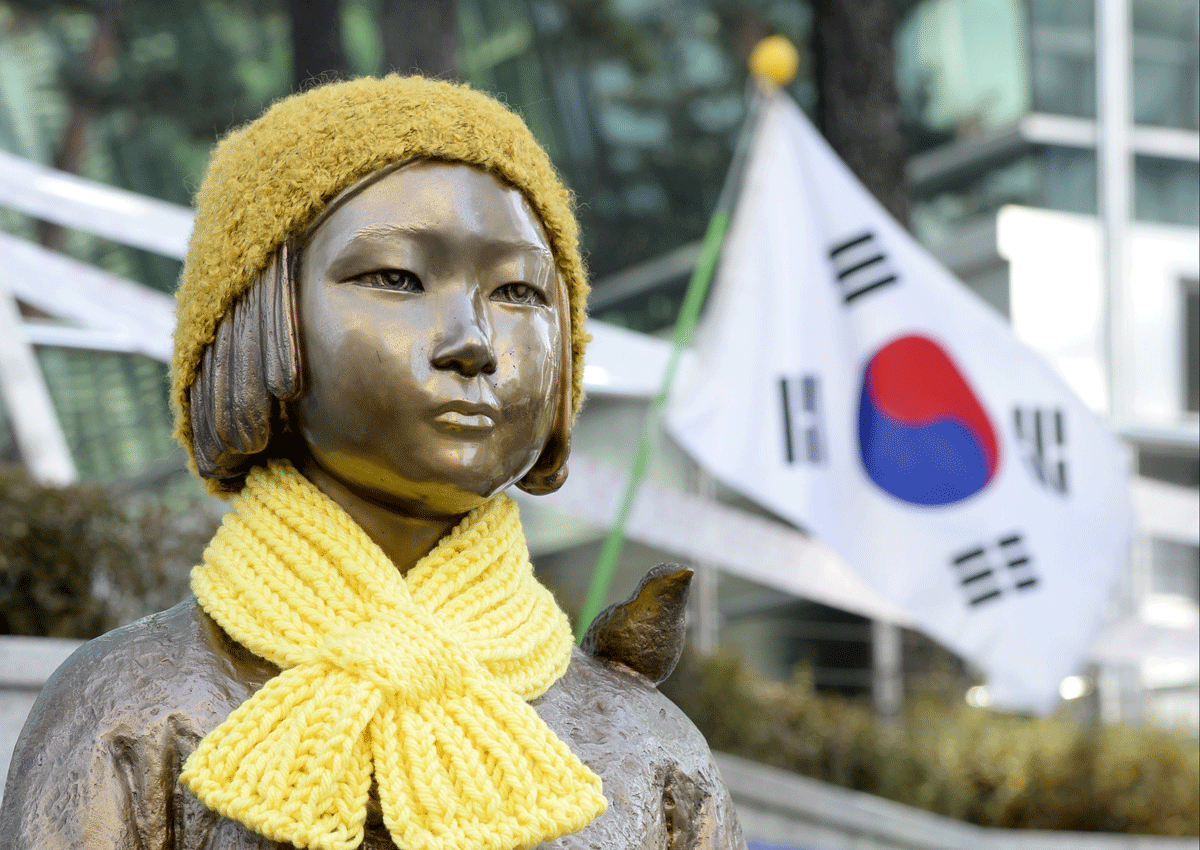 When Ms Kan Chui Mai was teaching English to university students in Lanzhou, the capital of Gansu province in north-west China, back in 2001, she knew little about the historical legacies of World War II that had embittered Sino-Japanese relations.
The Singaporean was also not aware of the fraught issue of comfort women, in which tens of thousands of women from Japanese-occupied territories, such as China and South Korea, were forced into sexual slavery during the war.
But an outcry by her class to a Japanese drama she screened has led her on a mission to meet surviving comfort women, and help them obtain closure and reconciliation. "I had a strong desire to search for these survivors, who lead such desolate and lonely lives," Ms Kan told The Sunday Times.
The suffering of comfort women is back in the spotlight after Japan and South Korea reached a landmark deal last Monday. Japan offered a "heartfelt apology" and a 1 billion yen (S$11.7 million) payment to Korean women forced into Japanese military brothels during World War II.
While Ms Kan laments the late arrival of the agreement, she sees it as a positive step towards reconciliation.
She herself was moved when she screened a Japanese drama for her students at Gansu Agricultural University. The video depicted two characters, who had fought and died in World War II, as heroes.
"One student stood up and wrote wu wang guo chi (never forget national humiliation) on the blackboard. The class raged at me for showing them the clip," recalled Ms Kan, 52, now an education consultant based in Lanzhou.
She was shocked that Chinese youth, who had never experienced the war, could harbour such anger. That prompted her to find out more about what had happened. 
A documentary that she saw in 2005 about a group of comfort women survivors in Shanxi province touched her deeply. She managed to make contact with a group of them in a remote part of the province in 2006, and also got in touch with a Japanese social worker from Yokohama, Ms Keiko Kosuge.
Since then, Ms Kan, who used to teach science at a secondary school here, has been helping a group of Japanese Christians travel to Shanxi to meet the comfort women survivors and offer their apologies. The group of around 20 activists visits the women about once or twice a year. They have met more than 20 comfort women so far.
During these meetings, the Japanese visitors would kneel and ask for forgiveness. This is often accompanied by a Chinese poem that Tokyo-born Tomoko Hasegawa, 55, one of the team members, penned to express their regret and repentance, as well as a choreographed fan dance.
The meetings are often very emotional.
"We saw a lot of breakthroughs. The survivors cried and were able to release the pain in their hearts. It was a way of letting go of the burden that generations on both sides have carried for years," said Ms Kan, who a few weeks ago visited the families of three comfort women survivors, who had died in Nanjing and Wuhan.
Her efforts have been documented in two films that she co-produced with Korean-Canadian journalist Sylvia Friedman, titled Healing River. In one excerpt, a survivor said that she had experienced "very great suffering" in the past, before sobbing in the arms of Mr Shizen Fujie, a pastor and the only man in the team.
He had expressed his apologies to her through Ms Hasegawa, who translated from Japanese to Mandarin.
Their work is also chronicled in a book authored by Ms Friedman, titled Silenced No More: Voices Of Comfort Women, which was launched last September.
"Many of the Japanese are still ignorant of what really happened during the war," said Ms Kan.
"The Chinese are also still holding on to their emotional baggage. These are generational curses of unforgiveness that we should not bear any more."
yuensin@sph.com.sg

This article was first published on Jan 3, 2015.
Get a copy of The Straits Times or go to straitstimes.com for more stories.