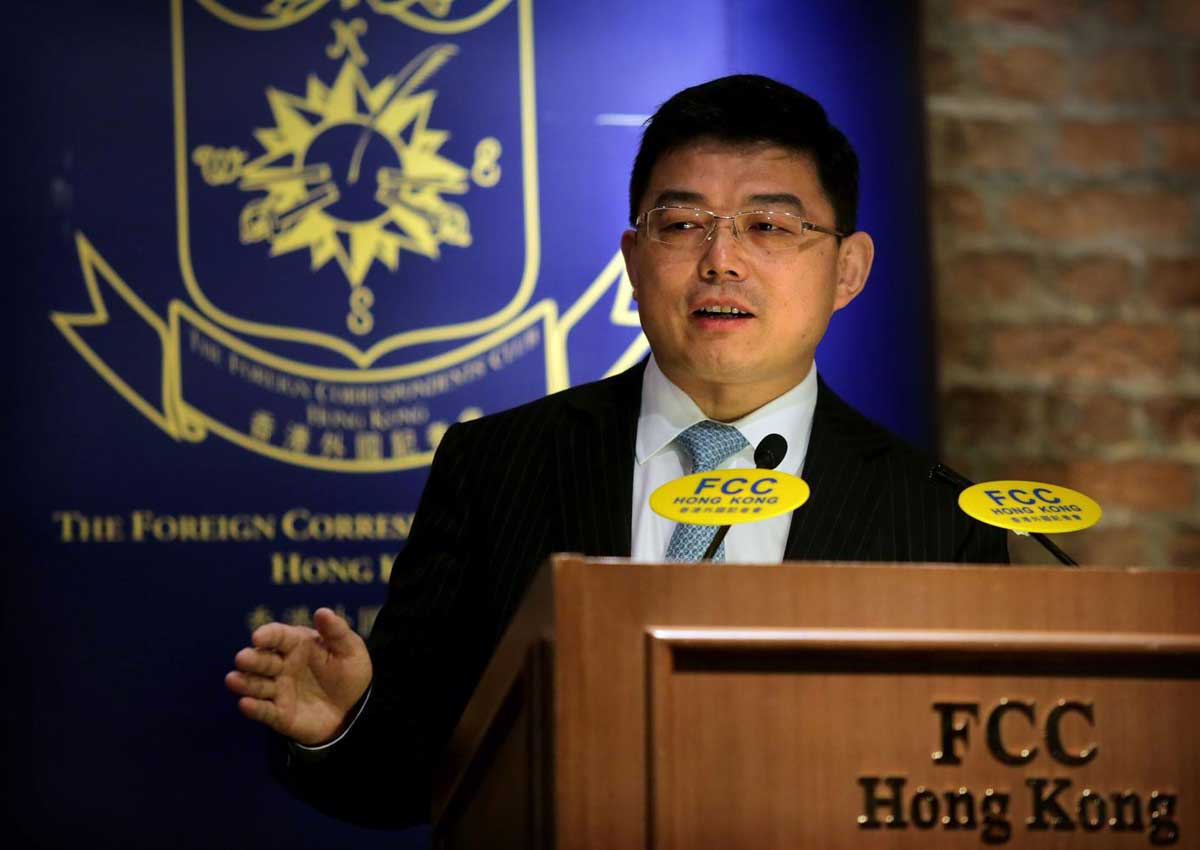 HONG KONG - A senior Hong Kong-based Chinese official said on Tuesday that the disappearance of a Hong Kong bookseller was a "very unfortunate incident" that shouldn't be repeated, without clarifying details of the case.
Asked about the suspected abduction in December of British national Lee Bo from the Chinese-controlled financial hub, Wang Zhenmin, the head of the law department at Beijing's liaison office in Hong Kong, said he was happy Lee had since returned to the city and was living a "normal life".
"No one wants to see this kind of case happen in Hong Kong. No one wants to see it happen again in future," told the Foreign Correspondents' Club.
His remarks were the most detailed yet from a Chinese official after the disappearances of Lee and four other booksellers who produced and sold gossipy books critical of Chinese leaders.
But Wang said he didn't know the facts of the case and declined to comment when asked by Reuters whether Chinese authorities had abducted Lee.
The incident has rocked the freewheeling city and sparked local and international concern that Beijing was using shadowy tactics to undermine core freedoms guaranteed to the former British colony when it returned to Chinese rule in 1997.
Last week, British Foreign Secretary Philip Hammond said his government had evidence that Lee was "removed from Hong Kong under duress".
Wang said China would uphold its policy of respecting Hong Kong's autonomy under the "one country, two systems" formula by which Britain handed Hong Kong back China, adding China would"honour our commitments to Hong Kong society".
Lee surfaced in China in late February and has since made several visits to Hong Kong, denying in interviews that he was kidnapped by Chinese authorities as many in Hong Kong still believe.
Hong Kong's freedoms are protected by the Basic Law, a mini-constitution that includes the "inviolable" freedom of Hong Kong people from arbitrary arrest and search.
Hong Kong authorities are still waiting for detailed explanations from China regarding the booksellers and how Lee was able to cross into China from Hong Kong without his travel documents, including a British passport.
The controversy has exacerbated social tensions between Hong Kong and China, fuelling a fledgling independence movement among pockets of the city's increasingly restive youth including those who took part in the 79-day "Occupy Central" democracy street protests in late 2014.
Wang urged Hong Kong residents to respect the laws of Hong Kong and China. "(They) shouldn't do anything harmful to Chinese national security under the interests of the entire Chinese people, including our Hong Kong residents," he said.
Wang also said that young people advocating independence could test the limits of Hong Kong's vaunted freedom of speech. "I don't believe they can achieve Hong Kong independence ... but in the process ... they will cause a lot of conflict," he said.