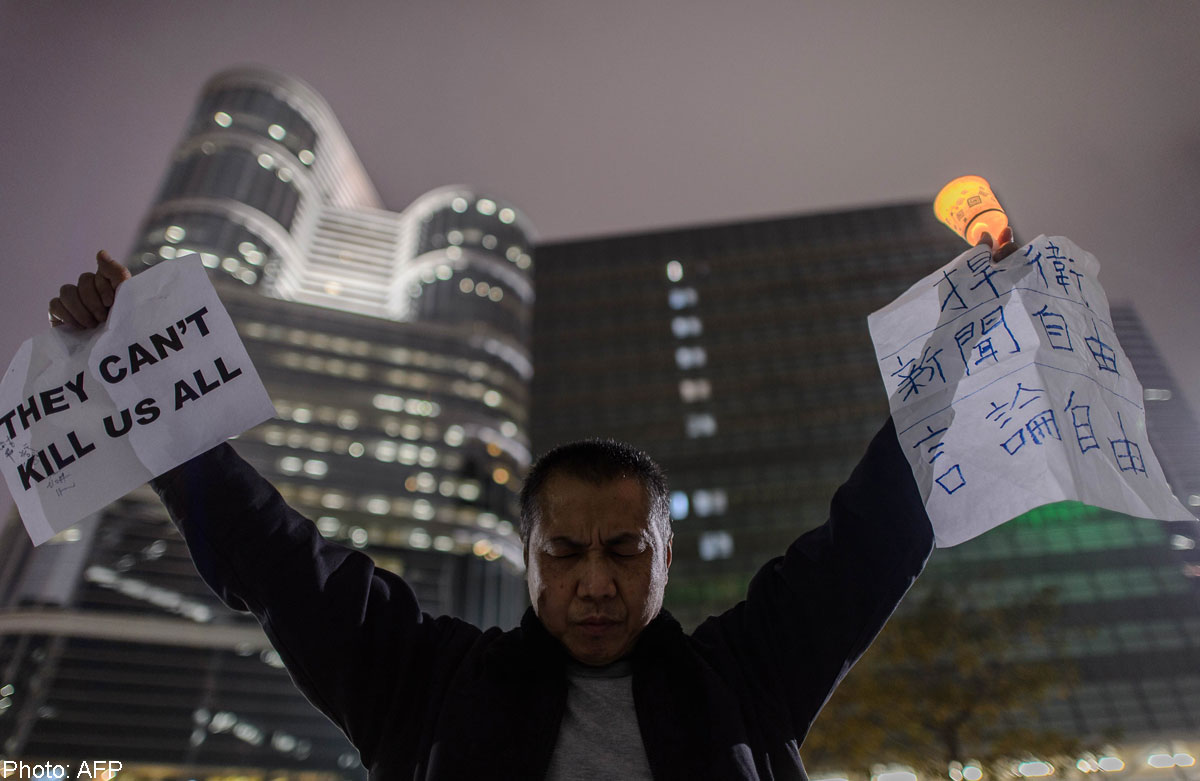 HONG KONG - The condition of the former editor of a Hong Kong newspaper severely wounded in a savage attack was improving, officials said Friday, as detectives were reportedly tapping underworld informants for leads in the case.
Kevin Lau, former editor of the liberal newspaper Ming Pao, was left fighting for life after two men attacked him with a cleaver Wednesday but was slowly improving and had regained consciousness.
"His situation has improved from critical to serious this morning," a government spokesman told AFP.
The news came as a new group of journalist and news organisations said it would stage a rally Sunday to condemn violence against the media following the attack which has stoked fresh concerns for press freedom in the city.
The daylight attack on Lau has drawn condemnation from the United States, the European Union and press groups.
The Hong Kong Journalists Association "strongly condemned" the attack while the government has called it a "savage act", with Chief Executive Leung Chun-ying vowing that the city will not tolerate such violence.
An investigation is underway to seek clues about the attackers and who is behind it.
The South China Morning Post reported Friday that anti-triad detectives were tapping their networks of "snitches" for leads.
"Every informant on the payroll is being tapped for information. No stone is being left unturned," the paper quoted an unnamed police source as saying.
No arrests had been made, a police spokesman said Friday morning.
"There is no update yet. We are trying our very best," a police spokesman told AFP.
The US consulate has said it was "deeply concerned" as it joined calls from media groups for authorities to bring the perpetrators to justice.
A local journalists' group is conducting a street campaign to collect signatures from supporters for press freedom and Lau ahead of Sunday's rally.