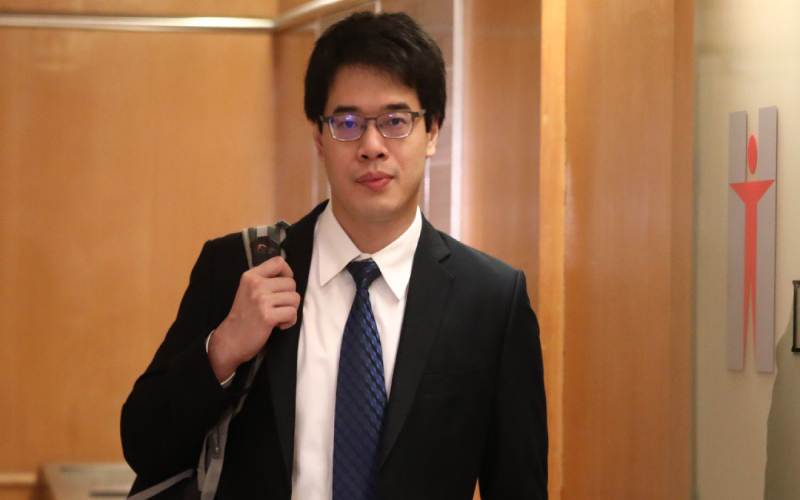 A Hong Kong nurse has been banned from practising for five months after he was found guilty of unprofessional conduct by improperly removing a catheter from an 83-year-old man who later died.
The Nursing Council of Hong Kong made its ruling on Thursday as the accused nurse, Ho Lok-hei, admitted the two charges he faced.
The case dated back to May 2016, when Ho, then working in Queen Mary Hospital's intensive care unit, removed a catheter from Kay Chee, a patient there. The procedure was done when Kay was sitting in an armchair - a position in which removing a catheter could lead to venous air embolism, a fatal condition where gas blocks veins.
According to standard practice, a catheter should be removed only when a person is lying down. Despite resuscitation, the patient died three days later.
Ho was accused of failing to ensure individual safety by not following the standard practice of removal of the catheter and thus increasing the risk of venous air embolism.
He was also accused of failing to be responsible and accountable for nursing judgments and actions by not being aware of the risks of venous air embolism associated with the removal of a catheter.
The council decided to lower the period of his licence suspension from six months to five in view of various factors, including Ho's clear disciplinary record and the mitigation measures he had undertaken afterwards.
But the council's chairwoman, Professor Agnes Tiwari, stressed the case was a "serious" one.
"The basic responsibility of a nurse is to protect patients and safeguard their safety and interests," she told reporters after the hearing.
"If there is a standard practice [on clinical procedures], we must follow that. If you make your own decision, it could be wrong."
During mitigation, Ho apologised and bowed four times to different parties, including members of Kay's family who attended the hearing.
"I need to do what I ought to. As a nurse and a Christian, I need to apologise," Ho said.
Ho's lawyer Dr David Kan said Ho removed Kay's catheter while the patient was sitting because he thought it was a position that would keep him calm.
Kan also read out excerpts of five mitigation letters during the hearing.
That included one from Ho's younger sister, which read: "To my brother, being a nurse is not only to make a living, but also to add meaning and mission to his life."
The chief of Queen Mary's intensive care unit also submitted a letter, saying Ho was put under supervision at work for a year after the incident.
Kan also said that following the incident, Ho worked to enhance his nursing skills, including completing a master's programme in nursing and getting training in intensive care. He was currently working in Grantham Hospital in Aberdeen.
The patient's son, Stephen Kay Chi-fai, said he felt relieved with the ruling, but accused Ho of lying during the mitigation.
"For the sake of mitigation, he described my dad's condition to be much more serious [than what it was]," he said.
Both he and his wife said they did not accept Ho's apology.
"If he wanted to apologise, he could have done it three years ago," Stephen's wife Stephenie Kay said.
A spokesman for the Hospital Authority, which is Ho's employer, said the authority would suspend him from nursing work, adhering to the ruling.
This article was first published in South China Morning Post.