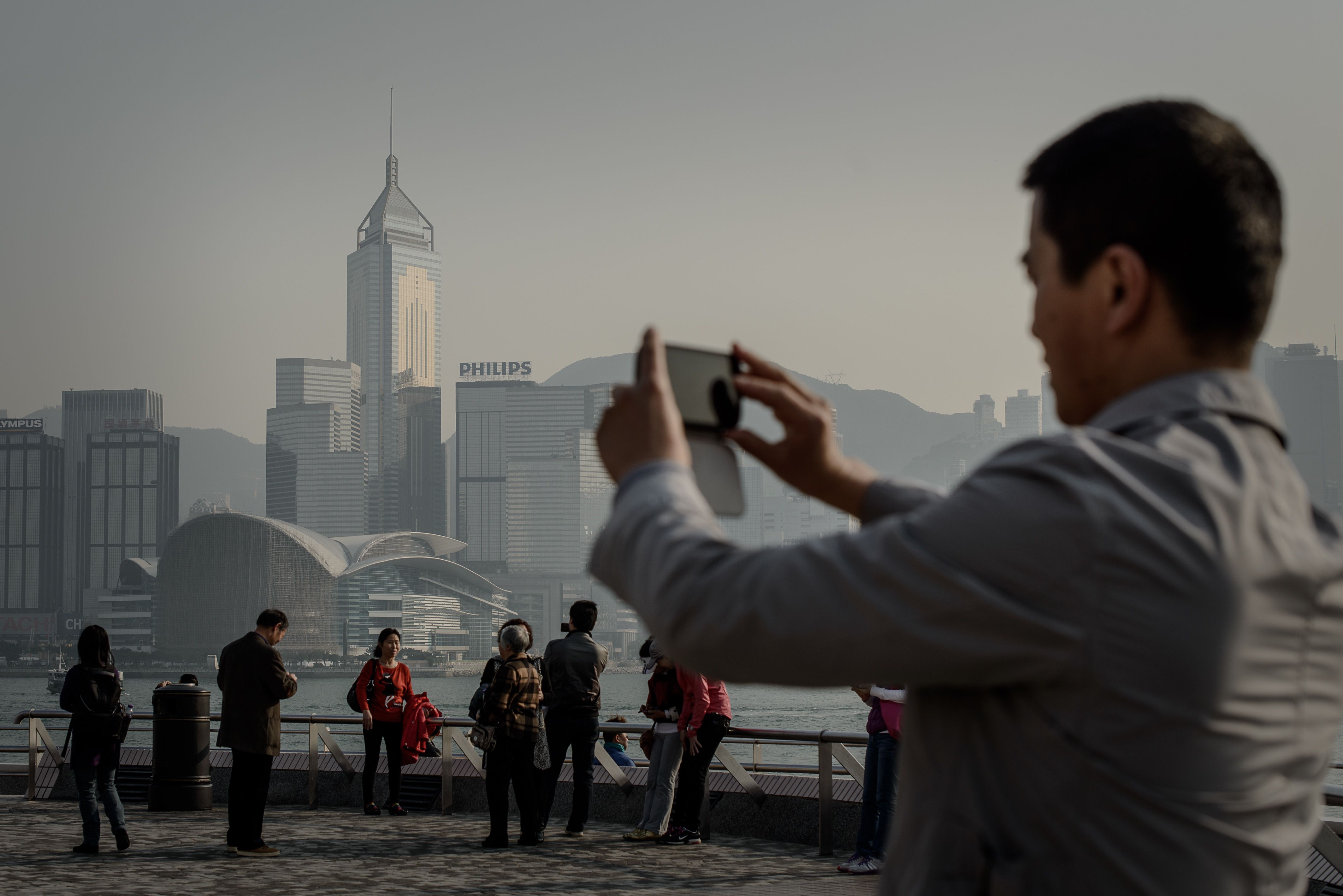 HONG KONG - Hong Kong officials blasted a rowdy anti-China protest that brought chaos in a key shopping district over the weekend, and saw demonstrators shouting abuse at mainland tourists, branding them "locusts".
A jeering crowd of around 100 activists rallied against Chinese visitors shopping in a bustling street in the Tsim Sha Tsui district on Sunday.
Chief Executive Leung Chun-ying condemned the protest on Canton Road, which forced some shops to close temporarily.
"Action targeting tourists and bringing disruption to them, no matter whether they are from the mainland or overseas, should be condemned," he told reporters Tuesday morning.
"The government will go after those who could have violated the law," he said.
There is growing anti-China sentiment in Hong Kong, as locals are frustrated by the increasing influx of visitors and a sense of mistrust towards the Beijing government, which many feel is meddling in Hong Kong affairs.
The Hong Kong Tourist Board said Tuesday, it expects 59 million visitors this year - of these it is estimated 45 million will be from the mainland.
Canton Road is a favourite with tourists from China, who can often be seen lining up to enter the luxury boutiques that dominate the street.
During the protest, television footage showed some demonstrators holding placards calling for the "eviction of locusts", while others targeted tourists in shops.
"Go back to mainland China," one protester is seen shouting in front of tourists, as the travellers looked mystified.
Minor scuffles broke out when a group of pro- Beijing activists, waving Chinese flags, attempted to rein in the anti-China protesters.
Hong Kong police said they were "highly concerned" about the incident.
The city's security minister Lai Tung-kwok said Monday: "Some stores had to be closed temporarily, causing a direct impact on the shopping district's normal business activities."
"Tourists were not only disturbed and frightened. They also felt insulted," he said.
The South China Morning Post reported Tuesday that one of the organisers of protest had apologised for inconveniencing shops and tourists.
It is not the first time anti-China sentiment has flared in Hong Kong, in 2012 a group of resident took out a full page advert depicting mainland tourists as a giant locust over the city's skyline.
There were protest the same year at a Dolce & Gabbana store, after an online rumour spread about preferential treatment of tourists.
A video of a shouting match between Chinese tourists and locals on a train went viral online.
The row was prompted when a young girl from the mainland ate some dried noodles on an MTR train, where consuming food or drinks is forbidden.
Hong Kong was given a semi-autonomous status in the 1997 handover deal struck between London and Beijing.